USOSA Asks FG to Protect Unity Schools, Reform Nigeria's Education Sector
The Alumni of the 104 Unity Schools from all over the country will converge on Abuja this weekend
The group under the aegis of the Unity Schools Old Students Association (USOSA) will be holding its 38th plenary
A press briefing to shed more light on the plenary and other issues in the education sector was held on Friday, November 12
FCT, Abuja - In an effort to make Nigeria more secure and curb the recent trend of attack on schools, the Unity Students Association (USOSA) has called on its alumni to rise up and contribute to the safety of schools and students, as well as promoting a better Nigeria.
Speaking to journalists in Abuja including a Legit.ng reporter on Friday, November 14, President-General of USOSA, Lawrance Wilbert, expressed worry over the spike of attacks on schools across the country.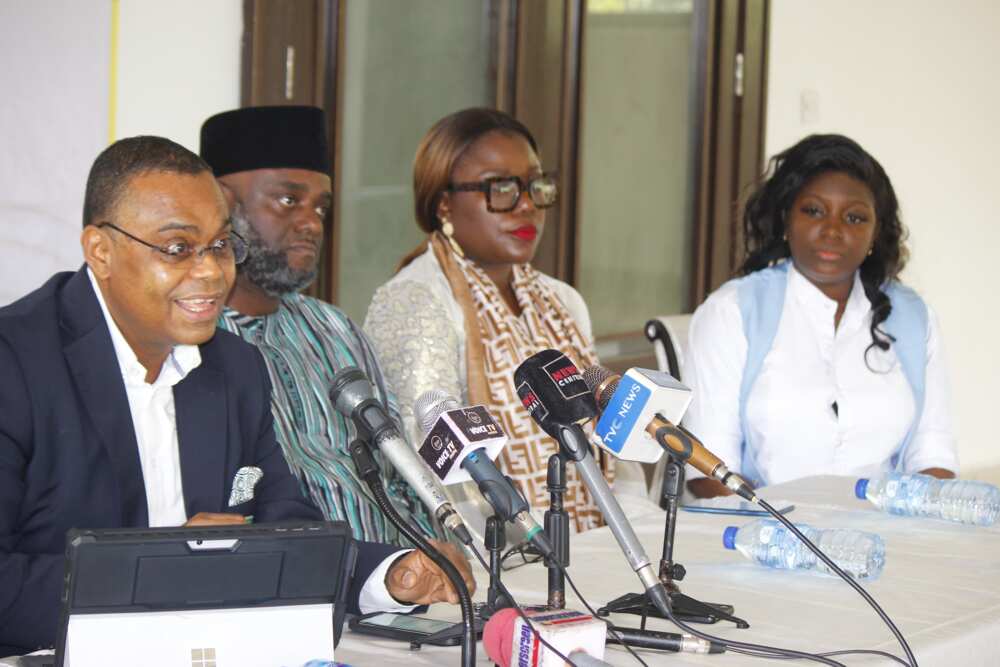 He said products of unity schools are in every sphere of life in the country, adding that they should brace up to drive the unifying factions of Nigeria.
His words:
PAY ATTENTION: Install our latest app for Android, read best news on Nigeria's #1 news app
"Recently, we could see what happened with our students in Buni Yadi. We were happy when we interfaced with the federal ministry, that the matter was taken will all sense of responsibility and seriousness, because USOSANS as we call ourselves, are in the different strata of the economy in Nigeria.
"We are in the military, we are in the security services, we are in the presidency, we are in the National Assembly, we are everywhere in Nigeria, so it is time for us to look at ourselves eye-to-eye and ask ourselves these questions.
"We have a mission to advance the cause of unity, strength, stability, and progress of Nigeria through quality education, whilst creating this community of old students of these unity schools to positively impact their lives.
"What we stand for, and what we strive for on a daily basis is excellence in the education sector, and good governance in our dear country Nigeria."
On his part, the Vice President-General of USOSA, Mike Magaji, said:
"As USOSA, we are interested in the quality of governance of the unity schools. Since they were set up, 30/40 years ago, a new generation has emerged largely people like us who have been beneficiaries of that system.
"Today, ours is a call for partnership. We want to engage the education stakeholders, particularly the federal ministry of education in a constructive partnership where we can work together to improve the quality in those schools."
Wilbert called on the alumni to be part of the ongoing 38th plenary of USOSA, saying after the plenary, resolutions are expected to be released regarding issues affecting the nation.
936 Students Abducted from Nigerian Schools in Six Months
Recall that between December 2020 to June 2021, nearly 1,000 Nigerian students were victims of abductions by bandits
Experts say the development is threatening the state of education in the country as some affected parents have vowed not to allow their children to go back to school.
The federal government, however, said it is working on ensuring the safety of students and urged state governments to also do the same.
Source: Legit