Legit.ng Partners with Meta to Showcase the Power of African Online Communities via Unique Stories
Legit.ng is excited to announce its partnership with Meta in a new digital community campaign tagged "I Am Because We Are." The campaign tells the unique stories and missions of six community leaders in sub-Saharan countries - Nigeria, Kenya and South Africa.
The '​​I Am Because We Are' campaign spotlights two community leaders from Nigeria - Phillip Udeochu and Elizabeth Ebulejonu Achimugu - who built digital communities to help solve problems within their regions, as well as four other community leaders from Kenya and South Africa.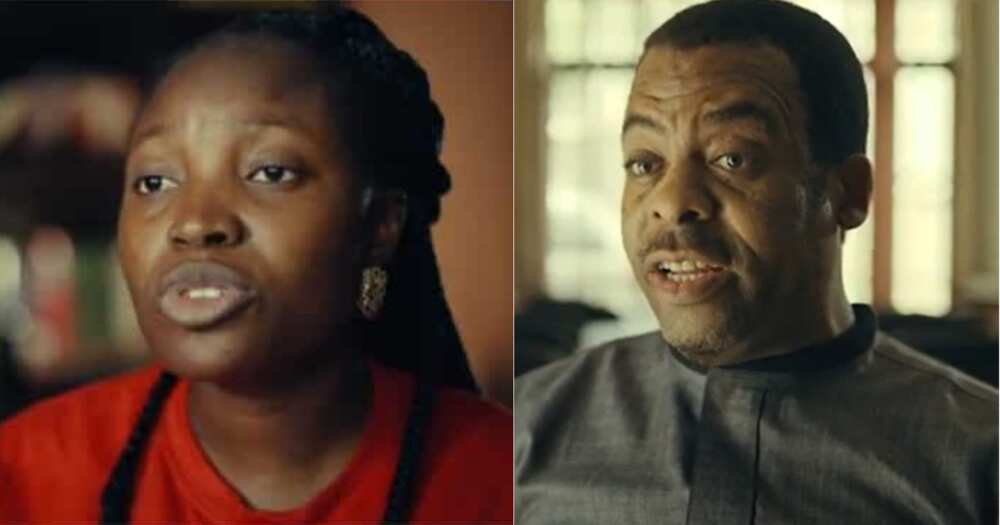 These community managers are focusing on solving stubborn problems in their countries - providing jobs and helping the vulnerable population build skills and learn vocation as they fight poverty and unemployment, and reducing the incidence of child sexual abuse and violence, among others.
Through this campaign, Meta is inspiring others to join or start digital communities that are solving African problems or promoting African culture.
In Nigeria, these community leaders are building purpose-filled communities
Portfolio 9 Community founder and admin, Phillip Udeochu, is building an interactive digital entrepreneurship hub that promotes grassroots entrepreneurship in Africa to reduce poverty, unemployment, and vocational skill shortages by leveraging social media and technology. With over 41% of Africans living below the poverty line, Phillip helps members learn how to sustainably run their small business enterprises and pick up vocations that enable economic sufficiency.
PAY ATTENTION: Follow us on Instagram - get the most important news directly in your favourite app!
Through Meta, Phillip is able to access digital tools that allow him to manage his community effectively.
"Facebook has a lot of tools that allow community managers to manage their communities effectively. For example, Admin Assist which can work for you even when you are asleep, and Live Audio Rooms which give the semblance of a face-to-face class. Thanks to Facebook, our community members have found essence in life again."
Protect the Child Foundation founder and Child Rights Advocate, Elizabeth Ebulejonu Achimugu has witnessed heartbreaking stories of child sexual abuse firsthand. Her online community is inspired by the need to educate African parents on how to protect their children, as well as to provide children with the vocabulary and safe spaces necessary to report such cases.
"Our community empowers parents, schools, advocates, and those who work with children with the right knowledge, skill, and information needed to protect and defend children's rights and to combat child sexual abuse. Our Facebook group has assisted us in raising awareness through teaching, and recruiting more volunteers who are actively involved in our online community..."
Through the Facebook Community Accelerator, Protect the Child Foundation has been able to get an office and produce guides for teachers.
For these Nigerian community leaders, thanks to Meta, they are able to build purpose-filled communities.
Watch Phillip Udeochu talk about his purposeful online community here.
Watch Elizabeth Ebulejonu Achimugu share her mission story and how Facebook helps her sustain her community here.
Meet other change-inspired community leaders across other sub-Saharan African countries
Kenya's Jess Gachemi, the founder of Nakuru County Mums, is among the community leaders chosen for this campaign. Nakuru County Mums is a digital community she founded as a haven for women to gain knowledge, skills, and opportunities for personal and family development. Over the last two years, her platform has screened 836 women for cancer, and many more have received business training.
Another Kenyan community leader to be highlighted is Saline Handa Onoka, a market researcher who established a builders and co-creators group to assist Africans who are attempting to build their own homes from the ground up. Saline's Builders and Co-creators group aims to demystify Kenya's building and construction value chain by providing a forum for dialogue between laypeople and the construction industry.
In South Africa, the founder of VANSA, Refilwe Nkomo, created a national network of over 7000 artists and art organisations as a support point and development agency for contemporary art practice. Her digital community develops industry knowledge, networks, and projects to help realise new social, cultural, and economic possibilities for art practice.
Also in South Africa, Lucretia Splinters founded the Slangkop Group as a community hub to address deprivation and poverty in a historically underinvested community. Lucretia has successfully launched a series of food drives, skill workshops, and job opportunities through the Digital Hub.
Legit.ng continues to tell unique African stories and birth initiatives that spotlight conversations critical to our advancement as a continent. By joining forces with Meta to bring forth its exceptional campaign, we will keep cascading the profound impact of Meta's digital communities in sub-Saharan Africa.
Just like the community managers are examples of the concept of Ubuntu, 'I am because we are', Legit.ng and Meta recognize that our ability to keep telling stories that impact like this, is because of the unwavering efforts of these leaders to bring harsh realities that plague their communities to light and teach others to combat them online and offline. It is a testament to the fact that we are stronger together than alone, and that we can change the narrative of our communities, no matter how daunting the task may seem.
Source: Legit.ng