Say Goodbye: WhatsApp Will No Longer Work on Selected iPhones, Android Smartphones From October 24
WhatsApp has announced that some iPhone and Andriod smartphone users will be cut off from its platform
The decision will be made in October and will affect users of the selected phones from across the world
The last time a similar announcement was made, no fewer than 42 types of phones from different smartphone manufacturers were affected
WhatsApp, the world's most popular messaging app, has announced it will cease working on some older devices starting Tuesday, October 24, 2023.
In a note on its FAQ page seen by Legit.ng, the Meta-owned app stated that it will stop supporting smartphones running Android 4.1 or below.
Also, iPhones still running iOS 11 or lower will be cut off.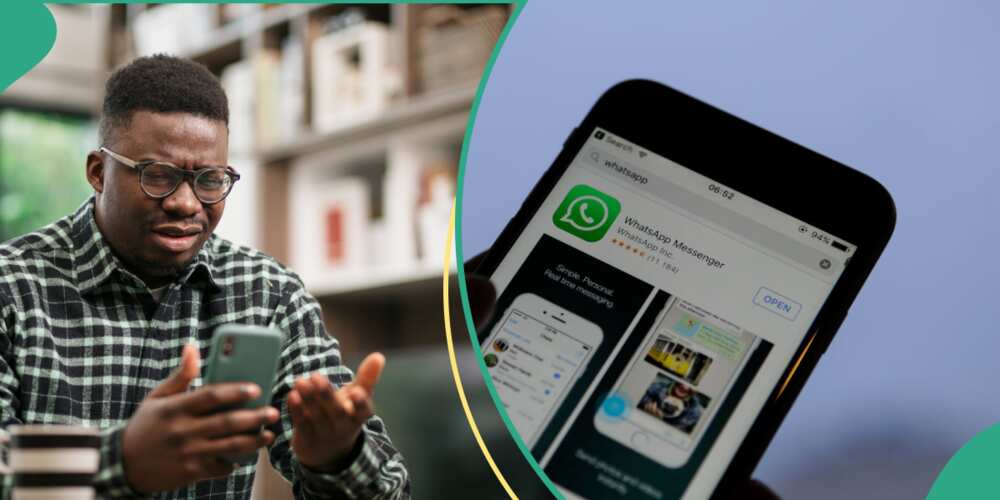 Smartphones that will support WhatsApp
According to WhatsApp, it will only have support for phones with Android 5.1 and above after the set date.
The messaging platform will also continue to support iPhones with iOS 12 and later and KaiOS 2.5.0 and above.
WhatsApp message reads:
"Starting October 24, 2023, only Android OS version 5.0 and newer will be supported.
"Your phone must be able to receive SMS or calls during the verification process. We don't support setting up new accounts on WiFi only devices.
"Before we stop supporting your operating system, you'll be notified directly in WhatsApp ahead of time and reminded a few times to upgrade.
"We'll update this page regularly to ensure that the latest operating systems that we support are listed."
While WhatsApp failed to list out the phones that will be affected by the change, checks by Legit.ng show Android users that are likely to be affected, including phones from Sony, HTC, LG, Motorolla and more.
While iPhones still running on iOS 11 need to update to iOS 12.
Zuckerberg rolls out N7k monthly paid verification for Facebook, and Instagram after Elon Musk's X decision
Meanwhile, in another report, Legit.ng reported that Facebook and Instagram users across the globe will soon start paying for the verification badge.
This followed Meta's successful rollout of the premium service in Australia, New Zealand, and the United States.
Sky News reports that the company has also introduced the service in the United Kingdom, which requires subscribers to pay a monthly fee of $11.99(N5,500) for users on the web.
Source: Legit.ng