ChatGPT Tells Nigerian Man Where to Get Food in Lagos, But Refuses to Help With Math Questions
The rave of the moment chatbot, ChatGPT has directed a Nigerian man where he can get food in Lagos
Fabian Ehis said he was asking the bot about good places to get food when he got the shock of his life
ChatGPT is touted to be the future of search and answers questions in a conversational manner
ChatGPT, the Artificial Intelligence chatbot launched by OpenAI in November 2022 and touted to take over search, has directed a Nigerian man to where he can buy food in Lagos.
Fabian Ehis, who said he was trying out the chatbot for the first time told Legit.ng that the bot's answer to his question about where to get food in Lagos took him by surprise.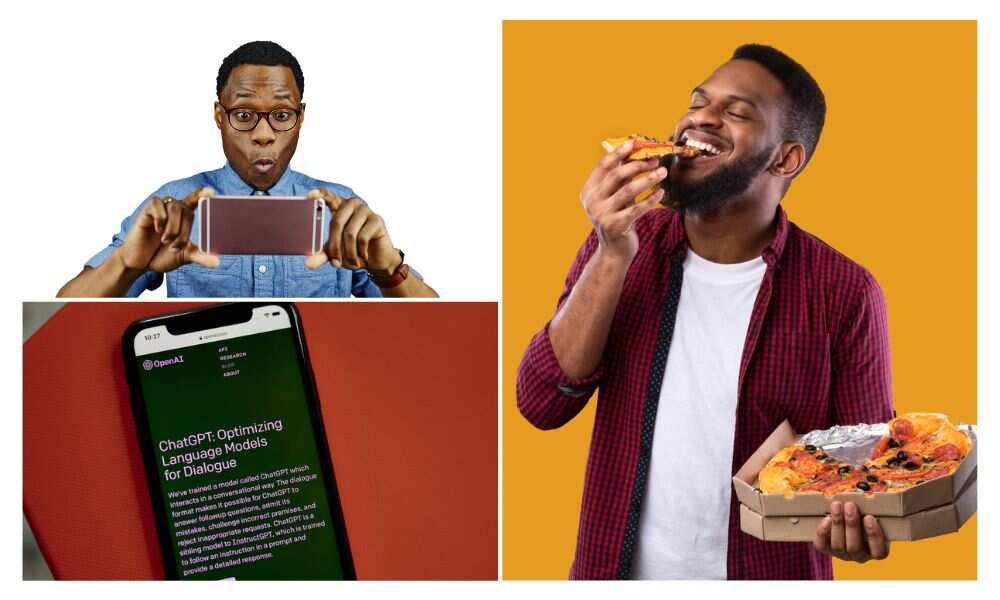 It knows everywhere in Lagos
Ehis said:
"I was randomly asking the bot some questions when I felt hungry. I popped a question like: Where can get good in Lagos? The bot replied with suggestions of popular restaurants including the Sheraton Hotel."
According to Ehis, he asked the bot if it could help with schoolwork, and it replied yes but stated it is so good with math.
"When I asked it why it is not math-savvy, it said, Math is not my strong suit," Ehis said.
Many residents of the city of Lagos are not familiar with the best places to get food, shop and navigate their way through the city, but it seems ChatGPT has gone way ahead of them.
ChatGPT may overtake Google
ChatGPT is the current rave of the moment and answers questions in a conversational manner and has been described as the biggest threat to Google, the world's largest search engine.
Tech giant, Microsoft recently invested about $10 billion in OpenAI, the tech firm that owns ChatGPT and allegedly working to integrate it into its search engine, Bing.
CNBC reports that the deal marks the third phase of the partnership between the two companies, following Microsoft's previous investments in 2019 and 2021.
Microsoft said the renewed partnership will rev up breakthroughs in AI and help both firms to commercialize advanced technologies in the future.
Legit.ng to host BudgIT CEO, Oluseun Onigbinde on new Digital Talks episode
Legit.ng reported that on Monday, May 16, Digital Talks will host a live interview with the CEO of BudgIT, Nigerian civic-tech organization, raising the standards of transparency and accountability in public finance. In 2011, during a hackathon, Oluseun and his friend, Joseph Agunbiade formed a team.
It was here that the idea to make information about government spending more accessible to the average citizen, came to life
Founded in a bid to help citizens check a government prone to propaganda and, sometimes, misinformation, BudgIT makes the citizenry more interested in data and objective criticism of their elected officials. Beyond this, what started as an idea has gone on to become an instrumental tool for social change.
Source: Legit.ng