Nigerians Abroad Send $20 Billion Home, Highest Remittance in sub-Saharan Africa
Total remittances in sub-Saharan Africa in 2022 totalled $52.9 billion
Nigeria had the highest remittance in the region during the period
World Bank stated that the sub-Saharan region witnessed a high cost of remittance
PAY ATTENTION: Сheck out news that is picked exactly for YOU ➡️ click on "Recommended for you" and enjoy!
A recent World Bank study found that out of the estimated $52.9 billion remittance flow into Sub-Saharan Africa in 2022, Nigeria accounted for the largest.
Nigeria accounts for 38% of total remittances at $20.1 billion, greater than Ghana's 11.9%, Kenya's 8.5%, Tanzania's 25%, Uganda's 17.3%, and Rwanda's 21.2% rates.
This is according to a World Bank report titled, "Remittances Remain Resilient But Are Slowing"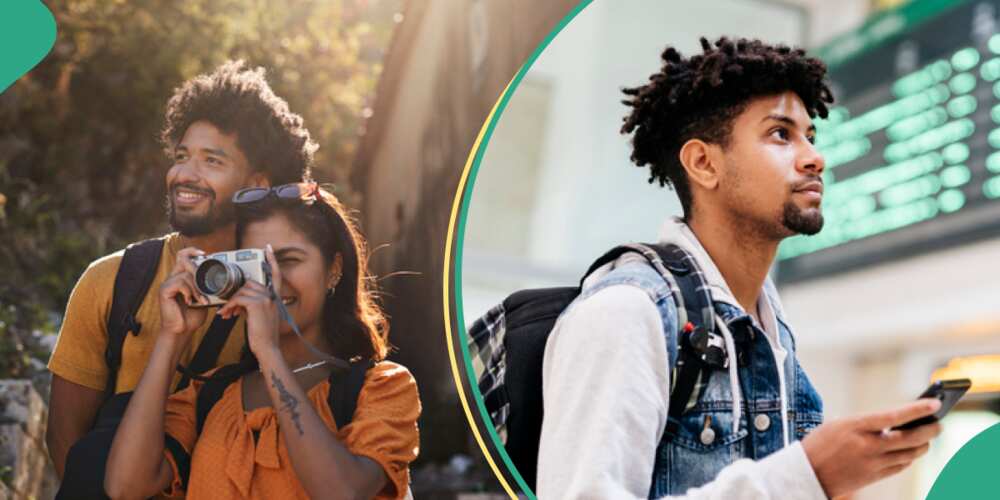 An increase in remittance flows supports the current accounts of countries
A remittance is money sent from a foreign country back to the sender's own.
PAY ATTENTION: Share your outstanding story with our editors! Please reach us through info@corp.legit.ng!
According to the report, the rise in remittances to the region helped several struggling African nations. Some of the issues the suffered included; food insecurity, supply chain problems, a severe drought (the Horn of Africa drought), floods (in Nigeria, Chad, Niger, Burkina Faso, Mali, and Cameroon), and debt servicing issues keep their current accounts healthy.
Remittances to low- and middle-income countries (LMICs) totalled $647 billion. Meanwhile, this amount was predicted to only increase slowly, by 1.4%, to $656 billion in 2023.
Globally, the total amount of remittances is expected to reach $840 billion in 2023 and rise by another $18 billion in 2024.
The World Bank stated that compared to foreign direct investment (FDI), official development assistance (ODA), and portfolio investment flows, remittances have continued to represent an even larger source of external finance for LMICs over the past year.
It further stated that excluding China from the sample makes the significance of remittances as a top source of foreign financing for LMICs more clear.
The report noted that remittances have become several countries' most important foreign exchange earners.
It added:
"For example, for Kenya, remittances are larger than the country's key exports, including tourism, tea, coffee, and horticulture. Those countries more dependent on receipts as a proportion to GDP include the Gambia, Lesotho, Comoros, and Cabo Verde."
According to the World Bank, Sub-Saharan Africa has the highest remittance expenses, demonstrating the high cost of remittance on the continent.
It noted:
"Senders had to pay an average of 8.0 percent to send $200 to African countries during 2022Q4, compared with 7.8 percent in 2021Q4. Costs vary substantially across the region, ranging from 2.1–4.0 percent in the lowest cost corridors to 17–35 percent in the highest."
"For example, sending $200 in remittances from Tanzania to neighboring Uganda would have cost a migrant 35.5 percent in 2022Q4. Banks charge the highest costs, thus emphasizing the importance of cross-border mobile money transactions. In Kenya, Rwanda, Tanzania, and Uganda, such transactions are constrained by limited interoperability among telecom operators and money transfer operators."
According to projections, remittance growth into Africa is expected to decline to 1.3% in 2023 from 6.1% in 2022.
The World Bank said that risks to the outlook include capital outflows, measures to control foreign exchange, and sanctions,
According to the report, Nigerians abroad have repatriated about $168 billion to Nigeria in the last eight years.
The Association of Bureau De Change Operators of Nigeria, ABCON, assured that the Nigerian economy will start to capture the diaspora remittances after full integration into the I&E window.
"1 Naira to 1 eNaira": CBN Tells Nigerians Abroad to Send Money Home Using Its Digital Currency
The Central Bank of Nigeria (CBN) has asked Nigerians abroad to consider eNaira as a payment option for diaspora remittances, Legit.ng reported
The suggestion is in the bank's circular titled, "Operational Framework for eNaira Payment Option to Recipients of Diaspora Remittances," dated June 15, 2023.
In the circular, addressed to the International Money Transfer Operators (IMTOs) and the public and signed by CBN's director of Trade and Exchange Department, Ozoemena Nnaji, the apex bank noted that the move was in furtherance of efforts to liberalize the payout of diaspora remittances.
Source: Legit.ng