Amanda Anka biography: What is known about Jason Bateman's wife?
What has made Amanda Anka so popular? She is best known as the wife of Jason Bateman, an American filmmaker and award-winning actor. The celebrity is also an actress, well known or her role as a vampire in Buffy the Vampire Slayer in 1992.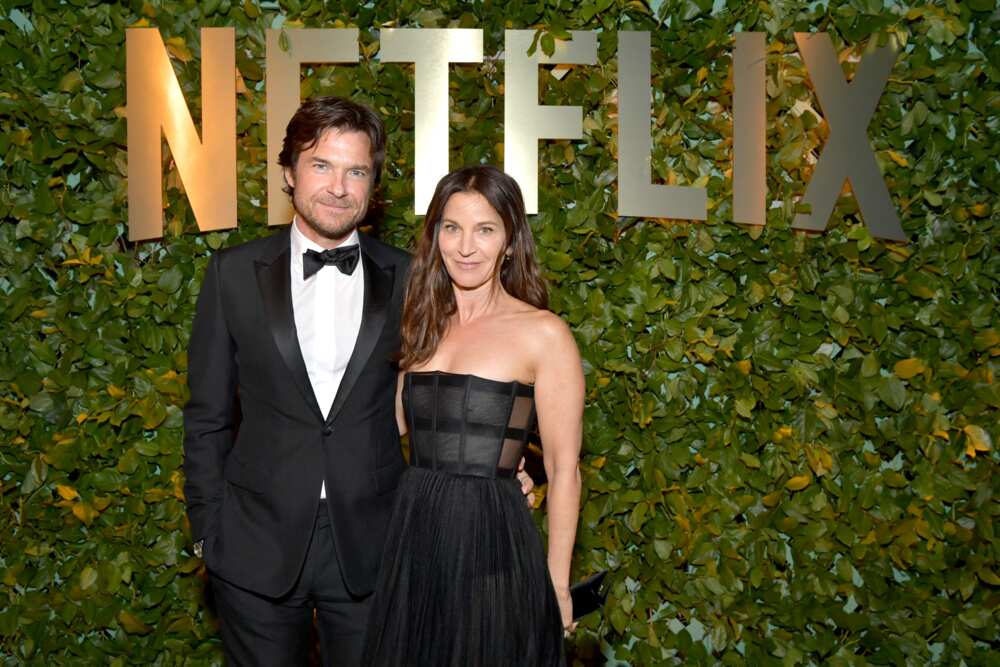 Her fame increased after her role this horror movie, and she secured other roles in many television shows and films later on. Some of the films that she has been featured in are The Last Job, Lost Highway, Cherry Falls, and Taxi.
Profile summary
Birth name: Amanda Katherine Anka
Celebrated name: Amanda Anka
Date of birth: December 10, 1968
Amanda Anka age: 52 years (as of 2020)
Birthplace: New York City, USA
Nationality: American
Profession: Actress
Marital status: Married
Amanda Anka biography
The celebrated actress was born on 10th December 1968 in New York City, United States of America. Her father, Paul Anka, was a famous musician and actor, while her mother, Anne de Zogheb, was a model.
As the second child, she grew up in New York alongside her four sisters Amelia, Anthea, Alicia, and Alexandra, and one stepbrother, Ethan.
However, in 2000, her parents divorced after 37 years of marriage.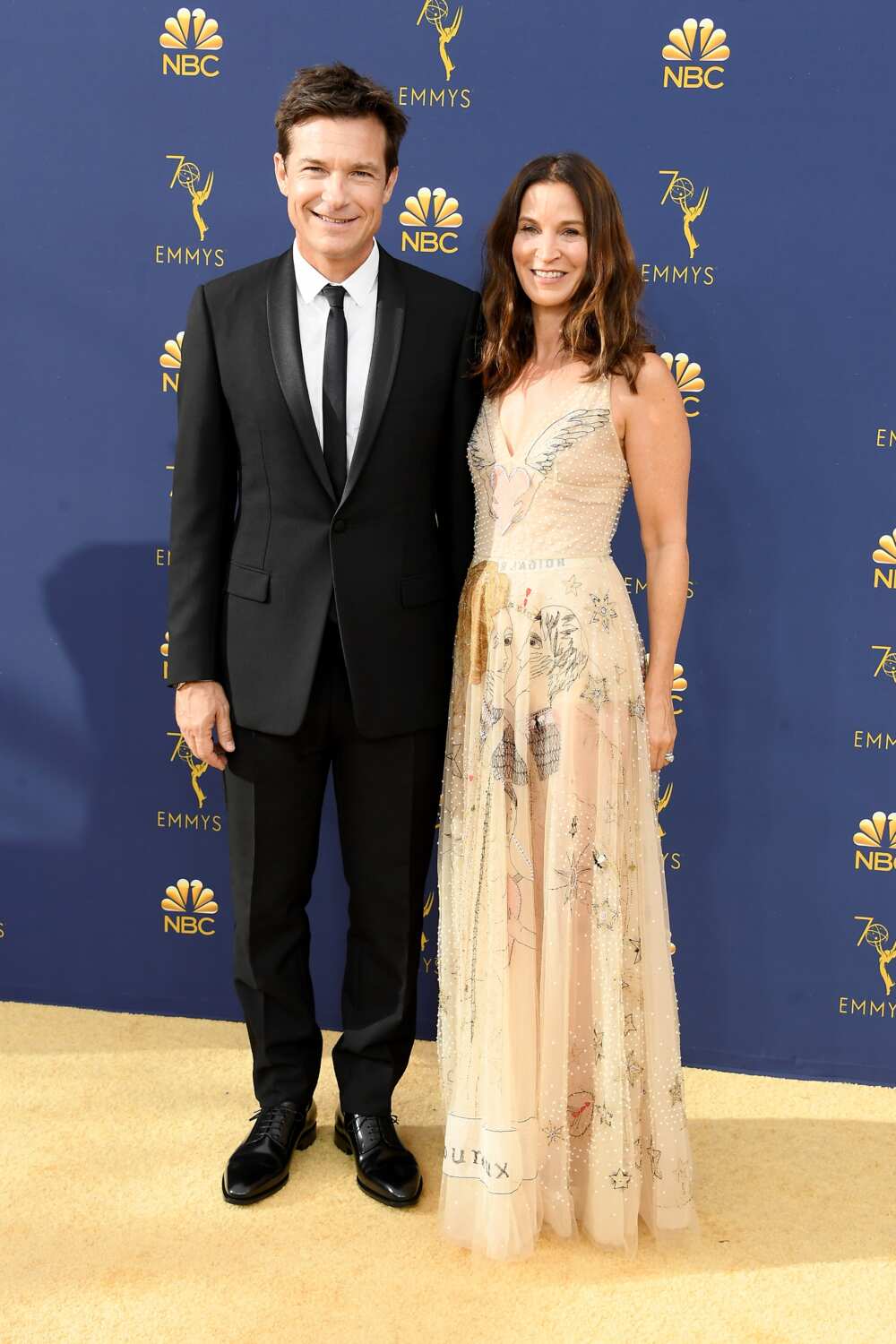 Career
Amanda began her acting career in 1991 after securing a minor role in Frankenstein: The College Years. Her breakout role was in the movie Buffy the Vampire Slayer, which was written by Joss Whedon, in 1992.
Later, she appeared in The Last Job, a short movie, as Rita. In 1996, she appeared in Cityscrapes: Los Angeles as Tamara.
Her popularity increased after portraying Barbara's role in Beverly Hills:, 90210, a famous television series.
Jason Bateman wife made several big appearances in ER and Diagnosis Murder. She also appeared on Cherry Falls, The Batman, Lost Highway, and The Method.
Amanda Anka movies
Some of the films that the celebrity has appeared in are:
2013-Bad Words as National Public Television Narrator
2010-Somewhere as Marge
2009-Ingenious as Louisa
2006-The TV Set as Publicist
2004-Taxi as Officer
2003-Sol Goode as Tramp
2000-Bob's Video as Venus
2000-Cherry Falls as Deputy Mina
1998-Of Light and Darkness as Flood
1997-Glam as Mouse
1997-Lost Highway as Girl #1
1996-The Method as Nicole
1996-Cityscrapes: Los Angeles as Tamara
1993-The Last Job as Rita
1992-Buffy the Vampire Slayer as Vampire
1991-Frankenstein: The College Years
Television series
She has also appeared in television series such as:
2014-The Fosters as Belinda
2012-2014-The Greatest Event in Television History
2008-Bones as Joe's Wife
2007-Notes from the Underbelly
2007-The Batman as Smoke
2004-ER
2002-Totally Spies! as Margaret Nussbaum
2001-Diagnosis Murder as Joan
1994-Renegade as Patti
Amanda Anka net worth
Throughout her career, the actress has managed to make a good fortune from her roles in different films and television shows. As of 2020, her net worth estimated to be 30 million dollars.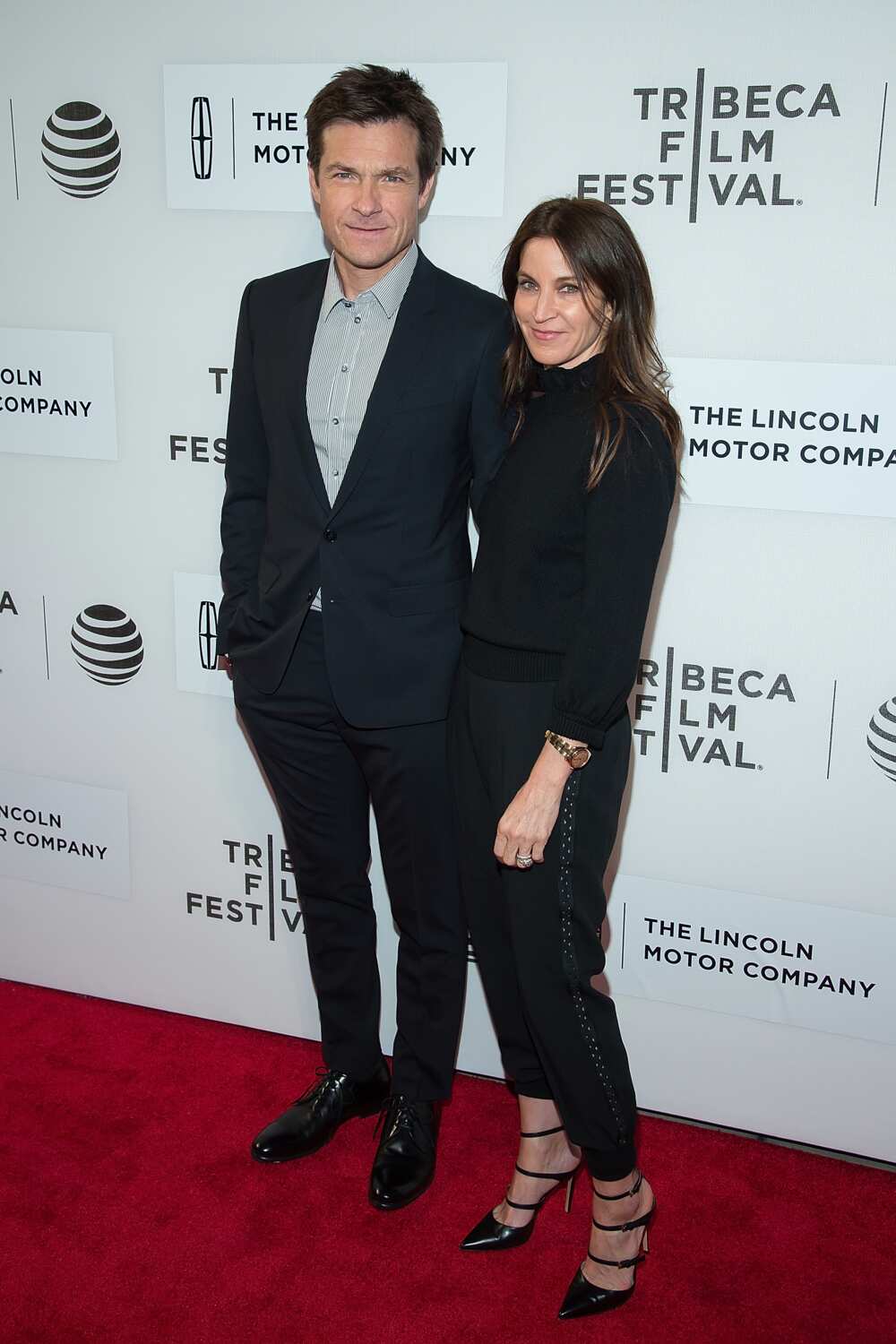 Who is Jason Bateman married to?
The award-winning Hollywood actor is married to Amanda Anka, who is also an actress. The two have known each other since they were 18 years old.
Who is Jason Bateman's wife? Amanda Anka is the only known long-term wife to Jason. The actor has always wanted to marry once in his lifetime.
Therefore, he always wanted to marry a friend. During an interview with Redbook, here is what he said concerning his marriage to the actress:
Our marriage has defied the odds and works well. We are aware of our boundaries. We know how to bug each other and not bug each other. If you do not get along, it is garbage. With a girlfriend, you get into a fight, and you drive away. With us, we learn to fight quickly or not at all. I wanted to marry a friend. Friends last longer.
He continued, saying:
I only want to get married once. You get tired of a girlfriend. Women get tired of boyfriends. But your friends last a long time. In the interest of getting married once, [I thought] let me try to find a female friend I'm attracted to as well.
Jason Bateman married Anka in 2001. Jason Bateman and wife have two children, Francesca Nora and Maple Sylvie.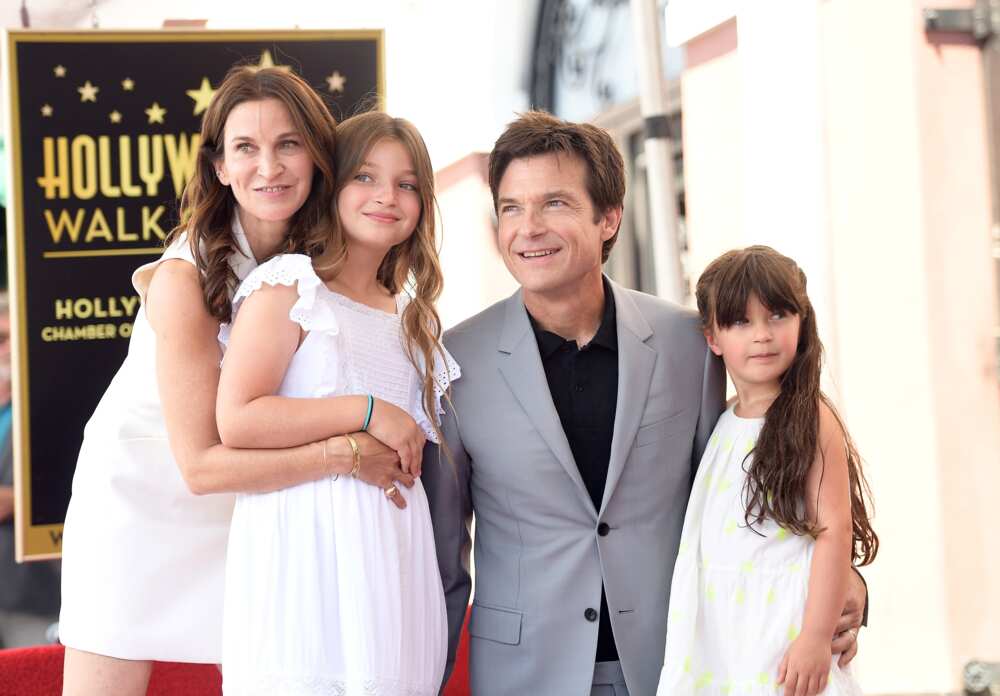 Jason Bateman spouse and his children are the actor's favorites. He made this a more substantial case by saying:
Being a father of two is everything I wanted. I am a big fan of marriage and being a dad. Moreover, my wife, Amanda, makes those things easy. She spoils me; she makes the husband part simple. My wife keeps me grounded by doing nothing other than just being her. She's got a full-time career herself, and she's able to be an incredible mom, and she's also almost a full-time dad too because I'm out of town so much.
Amanda Anka is a celebrated American actress, wife to Jason Bateman, and a mother of two girls. She is famously known to be Jason's biggest supporter. The actress is a great inspiration to mothers, actresses, and wives globally.
READ ALSO: Rocco Ritchie biography: who is Madonna and Guy Ritchie's son?
Legit.ng recently covered the biography of Rocco Ritchie, who is the son of Madonna (The Queen of Pop), an accomplished singer-songwriter, and Guy Ritchie, who is a British film director, producer, and entrepreneur.
Over the years, he has been on the limelight for both good and wrong reasons. The bio of Madonna's son Rocco might help you to learn more about him, including his current relationship with his parents and siblings.
Source: Legit.ng