As Naira Crashes to N983/$, Nigeria's Crypto Transaction Reaches $56.7bn Despite CBN Ban
Nigerians have turned to cryptocurrencies amid depreciating naira and skyrocketing inflation
On a year-on-year basis, cryptocurrency transactions in Nigeria increased to $56.7 billion
The increased adoption is despite the CBN's directive to financial institutions forbidding its transactions
As Africa's largest economy struggles with a depreciating currency and skyrocketing inflation, cryptocurrency use is expanding in Nigeria.
According to Reuters, this is according to a report released on Tuesday, September 19, by New York-based blockchain research firm Chainalysis
The report said between July 2022 and June 2023, the value of cryptocurrency transactions in Nigeria increased by 9% on a yearly basis to $56.7 billion.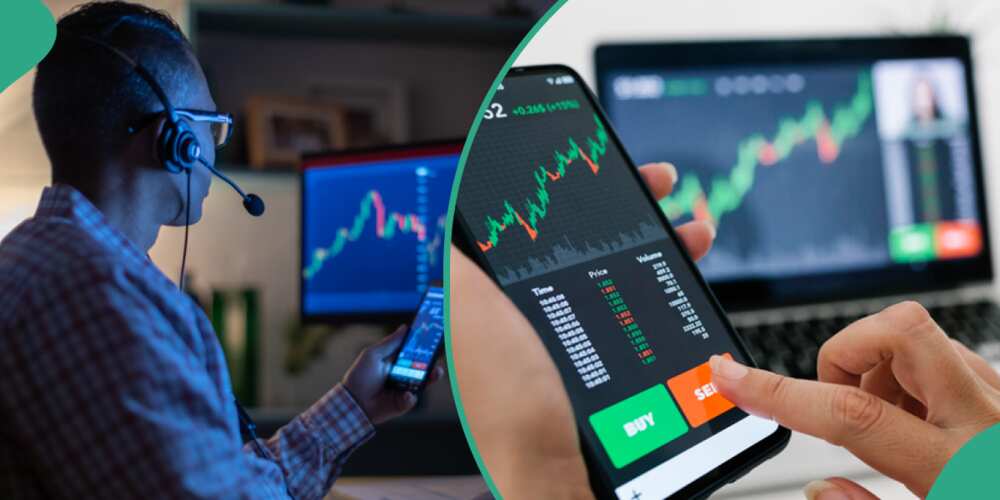 It added that the usage of cryptocurrencies increased 245% to $1.6 billion in Uganda, where it was more limited but developing quickly, while it decreased by more than half to $8.4 billion in Kenya.
PAY ATTENTION: Follow us on Instagram - get the most important news directly in your favourite app!
Legit.ng earlier reported that Nigeria emerged most active crypto country amid CBN ban on transactions.
Nigeria picks interest in bitcoin and stablecoins
As the value of the naira fell, interest in bitcoin and stablecoins— crypto tokens whose monetary value is tethered to a stable asset to safeguard from wild volatility—rose in Nigeria.
The rising interest in bitcoin was significant during the sharpest losses in June and July of 2023, according to Chainalysis.
The naira sank to record lows after President Bola Tinubu initiated some of the most audacious reforms Nigeria has seen in years.
These include eliminating a well-liked but expensive petrol subsidy and some exchange rate limitations.
Legit.ng can confirm that the naira crashed to N983 per dollar in the parallel market as of the time of this report.
According to Moyo Sodipo, co-founder of Nigerian cryptocurrency exchange Busha, "people are constantly looking for opportunities to hedge against the devaluation of the naira and the persistent economic decline since COVID."
In 2021, Nigeria prohibited its banks and financial organisations from dealing in or aiding cryptocurrency transactions
Nigeria's apex bank produced a set of regulations for digital assets last year, indicating that the most populous nation in Africa was looking for a compromise between an outright prohibition and their unrestricted use.
But Nigeria's young and tech-savvy population has enthusiastically embraced cryptocurrencies despite its prohibition.
Crypto Crisis: 57,000 Traders Lose Money as Bitcoin Drops to $26,000
Legit.ng had reported how bitcoin fell to $26,000 on Friday, May 12, 2023, causing thousands of traders to incur significant losses.
The volume of trade of Bitcoin stood at approximately $18.2 billion, a 12.6% decline in the last 24 hours.
The cryptocurrency market capitalisation locked around $1.09 trillion, representing a 3.75% fall in the last 24 hours.
Source: Legit.ng