For her entire life, Jacelyn Reeves was a regular flight attendant who worked on American airlines. However, things quickly changed when she met one of the hottest and most talented Hollywood actors of that time – Clint Eastwood. Their love story was very passionate, and nowadays it is known to be a real Hollywood fairytale. Here is your chance to learn more about the beautiful Jacelyn Reeves, her relationship with Clint Eastwood and her children.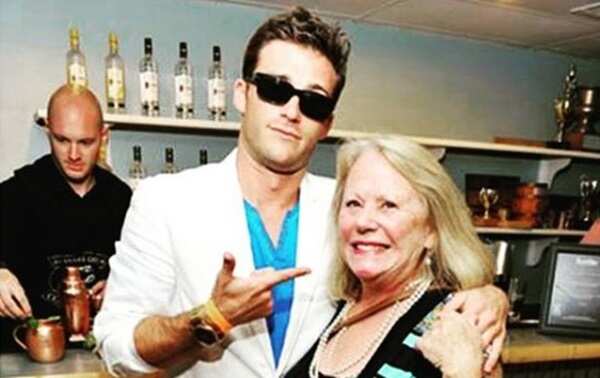 Some people are born to be famous, while some have to pave their way up to the top and work their hardest to reach success. In case of Jacelyn Reeves, she was unexpectedly even for herself caught up in a changeable Hollywood life when she started an affair with the American dreamboat Clint Eastwood. What was their relationship truly like? Time to find out.
Jacelyn Reeves biography
Today, Jacelyn Reeves is one of the most famous flight attendants – and not only for her romantic relationship with a Hollywood actor but also for her immense beauty and confident presence. There was a time when she was just a regular girl, whose name was not known to the wide public. The future mistress of Clint Eastwood was born in Seattle, Washington, United States. At birth, her full name was Jacelyn Ann Reeves. Her ancestry was mixed, which means that she had roots in her family tracking back to England, Wales, Scotland, Ireland, Germany and the Netherlands. However, her primary nationality is American, and she has spent the majority of her early life in her native city Washington.
Not much is known about the background and education of Jacelyn Reeves prior to her becoming famous. She is only known to have lived in Washington for most of her life. At one point, she took up a courageous job of a flight attendant, and she worked on the airlines until her retirement.
Without a doubt, the most exciting moment of Jacelyn's biography was her relationship with Clint Eastwood, the bright star of the Hollywood elite. People are still viewing this lady as a modern day Cinderella, and are curious about the various aspects of their life together.
Jacelyn Reeves age
The main character of this extraordinary story was born on December 21st, 1951. She first met her future love, Clint Eastwood, when she was 33-34 years old. Today, Jacelyn Reeves is 67 years old and is thoroughly enjoying her retired life after a long time of being in the air.
Jacelyn Reeves and Clint Eastwood: the love story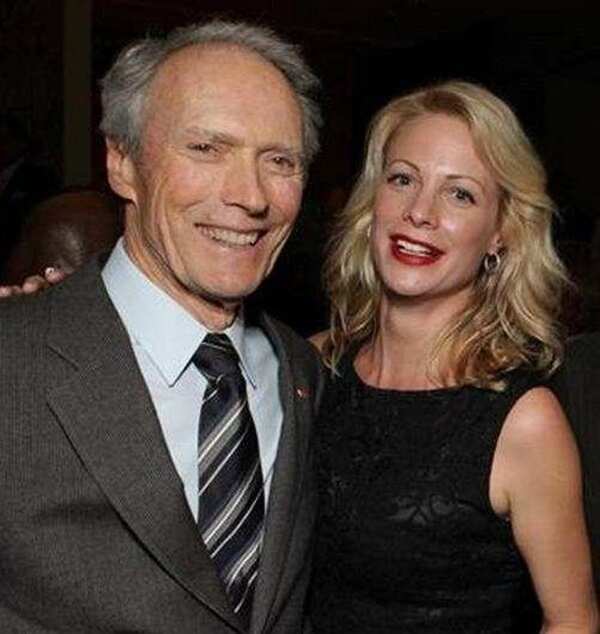 The prominent actor Clinton Eastwood Jr, who is known better under the name Clint Eastwood, has had a variety of roles throughout his professional life. He was especially famous for his appearances in the Western movies, which brought him international recognition. To this day, people know him as a king of Westerns and reminisce his multiple roles. He was not just an actor, but also a filmmaker, a director, a musician and a political figure. Clint Eastwood was born on May 31st, 1930, and today he is 88 years old. However, even at such a respectable age he still acts and directs movies.
Clint Eastwood's personal life was no less impressive than his movies. Over the years, he has been romantically involved with multiple women and had children with many of them. The number of Eastwood's children is still yet to be determined, but the media usually state that he has eight of them. He was married to two ladies: Maggie Johnson and Dina Ruiz. Among his multiple lovers, there were Sondra Locke, Frances Fisher, and of course Jacelyn Reeves. His love story with the charming flight attendant was not long, but definitely very intense.
The Hollywood superstar first met the fabulous Jacelyn Reeves in mid-80s. Some say that they were on board of a flight, while some are certain that the couple met at the Hog's Breath Inn, the restaurant in America. At the time, the handsome actor was still married to Maggie, his first wife. However, it did not stop him from pursuing an affair with the lovely flight attendant. Eventually, the couple fell deeply in love with each other and began dating. Clint's marriage to Maggie crashed around that time. It also came to the public knowledge that during this time, Clint Eastwood also had a romance with the actress Sondra Locke, who later mentioned this aspect of her life in her autobiography.
The passionate relationship between Clint and Jacelyn resulted in the birth of two children. On March 22nd, 1986, in Carmel, California, their older son Scott Eastwood was born. Two years later, on February 2nd, 1988, their daughter Kathryn Ann Eastwood saw the world. During the first years of their children's life, Clint and Jacelyn raised them together, with Clint mostly acting in the movies and Jacelyn staying with kids.
The sparkle between the attractive Hollywood actor and the graceful flight attendant ended as soon as it started. Clint and Jacelyn broke up in 1990. Even though they lived together for about five years, the mother of his two children never got the status of his official wife. Apparently, things ended not so well between them, because later it was found out that Jacelyn wrote "father declined" in little Scott and Kathryn's birth certificates. The flight attendant and her two kids lived in Hawaii together. For a while, their family also struggled with money, because Jacelyn had difficulties in maintaining work and two children on her own. Their money issues resulted in Scott working as a bartender since a young age, even though as a teenager he moved to California closer to his father.
READ ALSO: Cynthia Blaise: top 10 facts to know about former Keegan-Michael Key spouse
Jacelyn has been in a relationship with Private Bell after her break-up from Clint Eastwood. This union, however, was strictly personal and the media has not found a lot of information about it. In particular, the wedding date and venue have never been publicised, and it is unknown if the couple is still happy together. Jacelyn Reeves is not the kind of person who enjoys the limelight – ever since the end of her relationship with Clint, she does not frequently appear at various celebrity parties or give comments to the media. The most she can do is make public appearances together with her children – for example, she was present at the celebration of Scott Eastwood's 30th birthday in San Diego. Therefore, Jacelyn Reeves photos are quite challenging to find, unless you browse her famous son's pages.
Scott Eastwood's fame and relationship with mother
Except being known as Clint Eastwood's ex-lover, Jacelyn is also well-known as Scott Eastwood mother. It is not surprising, because her son has followed his father's steps and became a highly popular and respected actor. His name at birth was Scott Clinton Reeves. After his childhood, spent in Hawaii, he moved in with his father and got acquainted with the acting world. He did not get his roles just because his father was famous: he had a lot of different jobs before acting, such as bartender, car park valet and construction worker. He also had a dream of becoming a firefighter, but fate drove him to act.
His debut on the big screen happened in 2006 when he appeared in the production "Flags of Our Father". Since then, he started regularly making appearances in the high-budget movies. He usually stars in the action-packed productions. Some of his latest famous movies were "Snowden", "The Fate of the Furious", "Overdrive", and "Pacific Rim: Uprising". He also starred in Taylor Swift's music video "Wildest Dreams". Today, he is in a great mindset, working on his new upcoming movies and living his best life.
Scott has a friendly relationship with his siblings, including Clint Eastwood's children from other mothers. They occasionally appear together at the ceremonies. The actor is on good terms with his father as well and does not seem too bothered by the breakup of his parents. Sometimes Scott Eastwood mom Jacelyn appears with him in the photos, but it happens quite rarely. From the existing ones, however, we can see that they are a very loving and supportive mother-son duo.
Another fact that Scott has revealed to the admirers was about Jacelyn's mother struggling with Alzheimer's disease. He confessed that it was incredibly tough to see his mother caring for his grandma, and watching her not be able to remember who Jacelyn is. Scott's maternal grandmother passed away when the boy was only ten years old, but the memory of her lives on. He opened up about this issue to spread awareness about dementia and talk about the courage of his mother, Jacelyn, during this challenging time. According to Scott, he can not imagine how he would feel if his parents were unable to remember whether he called yesterday, let alone his name.
Jacelyn's daughter, Kathryn Ann Eastwood, is also an actress, even though she is not as famous as her big brother Scott. Some of her popular movies are "Mr and Mrs Muse: Retribution", "House Slave" and "Virus of the Dead". She is less public than her brother and prefers keeping the personal aspects of her life under wraps, just like her mom.
The beautiful blue-eyed flight attendant Jacelyn Reeves seemed to have a perfect Hollywood romance with Clint Eastwood, but nothing is what it seems. Today, she has two amazing children who constantly make her proud with their achievements.
READ ALSO: Joseph Gordon Levitt wife Tasha McCauley: age, education, net worth, children