"Dial *326*": Full List of Nigerian Banks' USSD Codes to Lock Accounts After Losing Phone, ATM Card
With the Central Bank of Nigeria's cashless policy, more Nigerians rely on their mobile phones to carry out bank transactions
While the electronic mode of transactions can be a relief compared to going to the bank, losing one's phone can also mean losing all funds
Legit.ng has provided a full list of all banks' USSD codes to easily lock bank accounts in the event of phone theft
Nigerians are relying more on electronic means for transactions especially the use of their mobile phones.
While this is good news, especially for the Central Bank of Nigeria (CBN) which is trying to implement cashless policy and more revenues streams for banks, electronic means of transaction exposes Nigerians to fraud.
The fraud is as easy as losing one's phone or an Automatic Teller Machine Card.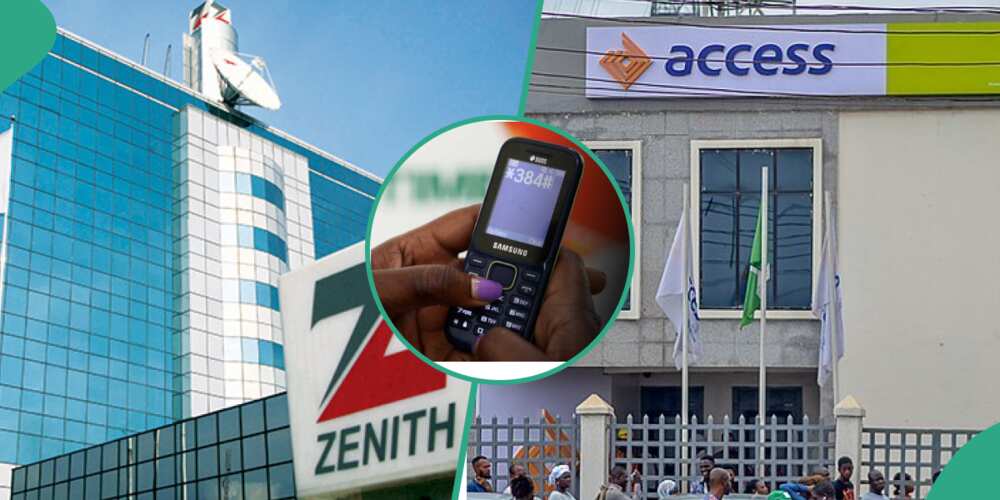 In a recent video that went viral, a fraudster arrested by the Nigerian police bragged about how he could gain access to any of Nigeria's commercial banks' accounts in less than five minutes.
This is why the Nigerian Communications Commission (NCC) , the Central Bank of Nigeria (CBN) identified e-fraud as the greatest threat to digital finance and have consistently released advisories to Nigerians to the tricks by the fraudsters.
Similarly, Banks have also stepped up their efforts to sensitize their customers and also advised on what to do not to fall victim.
One of the ways proposed by the banks, CBN, and also NCC is the use of USSD (Unstructured Supplementary Service Data) codes to lock accounts immediately in the event of theft or loss of a device.
GTBank in a recent post on its social media advised its customers:
"If you require urgent assistance for a lost/ stolen card and stopping unauthorized access to your account, use the options below: + Card Hotlist (Block): *737*51*10# + Restrict your account or stop unauthorized access/ debits: *737*51*74#."
How to block account when phone is stolen
This is done simply by dialing the bank USSD code on another phone. Instantly, you will be required to type in your account number and name.
Automatically, your account will be blocked from any debit transaction.
Some banks will require you to call customer care to block the account while others may require you to use a USSD code.
Here is a list of banks' USSD code
1. Access- *901*911#
2. Zenith- *966*911#
3. GTB- *737*51*74#
4. WEMA- *945*911#
5. FirstBank- *894*911#
6. Keystone- *7111*911#
7. UBA- *919*911#
8. FCMB- *329*911#
9. Sterling Bank- *822*911#
10. Unity Bank- *7799*911#
11. Fidelity Bank- *770*911#
12. Heritage Bank- *745*7#
13. Ecobank- *326*911#
14. Union Bank- *826*911#
15. Stanbic Bank- *909*911#
16. Polaris Bank- *833*911#
"Shine Your Eyes- No Fall Mugu": NCC warns Nigerians, exposes fraudsters tricks
Meanwhile, in another report, the NCC has received 20,000 complaints from Nigerians who have fallen victim to telecom fraud.
The commission reveals that many of the fraudsters pose as telecom operators or loan sharks to deceive people and extract money from them
NCC wants Nigerians to be vigilant and exercise caution when dealing with suspicious phone calls, messages, or requests.
Source: Legit.ng