Meet Folashodun Adebisi Shonubi, Acting CBN Governor Succeeding Godwin Emefiele, His CV Is Impressive
Adebisi Shonubi has been appointed the acting CBN governor, and he brings a solid educational background and extensive experience in the banking sector to the job
Shonubi was considered for the role by President Bola Tinubu, among other deputy governors; Aishah Ahmed, Edward Adamu, and Kingsley Obiora
By law, one of the deputies must complete Emefiele's tenure, which is expected to expire on May 2024
Folashodun Adebisi Shonubi has assumed the role of acting governor of the Central Bank of Nigeria (CBN) following the suspension of Godwin Emefiele.
His appointment was confirmed on Friday, June 9, 2023, less than a week after President Bola Tinubu met with Godwin Emefiele in Aso Rock.
In a swift transition, the suspended Emefiele was instructed by the office of the Secretary to the Government of the Federation (SGF) to hand over the reins to Shonubi with immediate effect.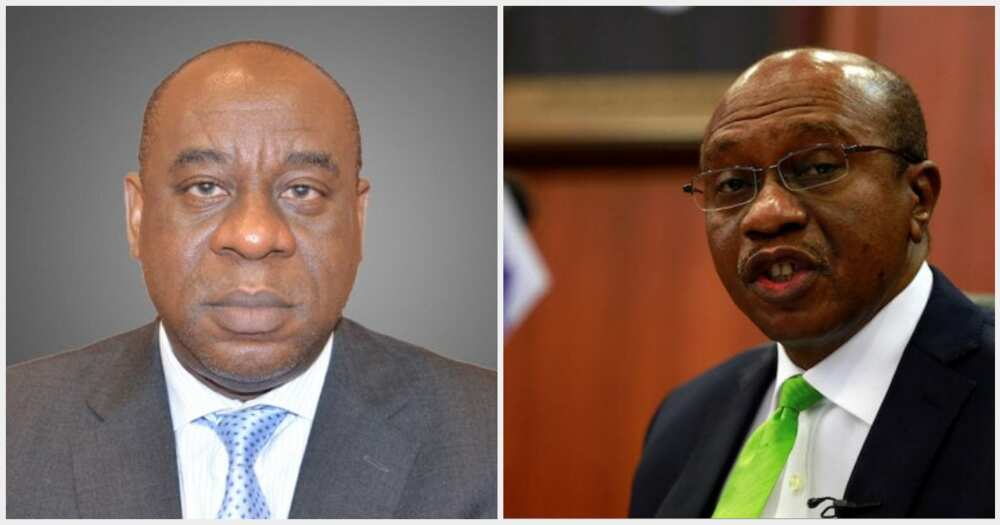 Shonubi is now positioned to be pivotal in steering the nation's monetary policies in the new administration.
The journey to the CBN governor role
Before he was appointed acting head of CBN, Shonubi occupied the position of Deputy Governor in the Operations Directorate.
He assumed the position in June 2018 after the approval of former president Muhammadu Buhari.
He brings his wealth of experience and expertise to the role, having held positions such as the Managing Director and CEO of the Nigeria Inter-Bank Settlement System PLC, where he played a crucial role in developing the Bank Verification Number (BVN).
Educational Background and Professional Career
Shonubi is an accomplished professional, holding double Master's degrees in Business Administration and Mechanical Engineering from the University of Lagos.
His educational background reflects a multidisciplinary approach to problem-solving, which has undoubtedly contributed to his success in the banking sector for over 30 years.
Aside from working in the public service, Shonubi's previous positions include Executive Director of Information Technology and Operations at Union Bank of Nigeria Plc, where he also served on the Board of Union Homes.
He has also been Director of Information Technology and Corporate Services at Renaissance Securities Nigeria Limited, overseeing Africa's IT infrastructure.
During his career, Shonubi served in various managerial capacities, including Deputy General Manager at MBC International, Vice President at First City Monument Bank Limited, Executive Director at Ecobank Nigeria Limited, and Head of Treasury Operations at Citibank Nigeria Limited.
Tinubu makes first decision on use of old, new naira notes
Meanwhile, in another report, President Bola Tinubu made his first declaration on using old and new naira notes.
The old naira notes are expected to stop being legal tender at the end of December 2023.
Godwin Emefiele, CBN's governor, is expected to leave office in the coming days after nine years at the helm of affairs.
Source: Legit.ng