Dangote, Rabiu, Adenuga Have More Wealth Than 83 Million Nigerians, Says Oxfam
The world's richest people seem to be getting richer thereby widening the gap between the rich and the poor
The 'Davos 2023 Inequality Report' shows how the wealthy are increasingly living in a different world from the poor
Three Nigerians have been revealed to have more wealth than over 80 million Nigerians put together
According to Oxfam in Nigeria, three of the richest Nigerians are wealthier than 83 million other Nigerians combined.
This is contained in a report titled 'Davos 2023 Inequality Report,' which was released during a media conference on Monday, 16 Janaury, 2023 in Abuja, according to Dailytrust.
According to Forbes as of Tuesday, 17 January 2023, Aliko Dangote, Abdulsamad Rabiu, and Mike Adenuga are the three richest men in Nigeria.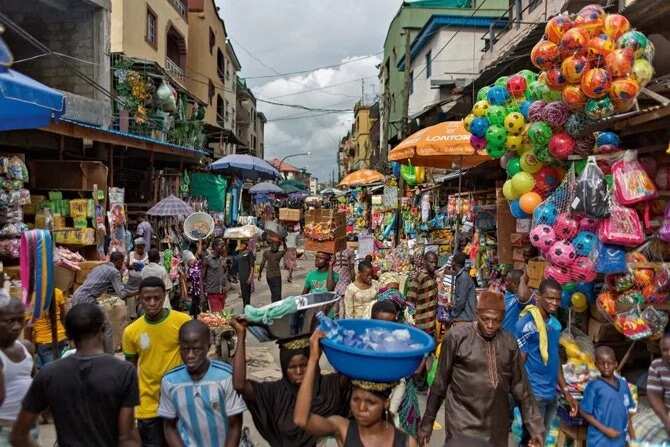 The three aforementioned have a combined wealth of $26.8 billion.
Nigeria's richest men net worth
Aliko Dangote- $13.5 billion
Abdulsamad Rabiu- $7.6 billion
Mike Adenuga- $5.7 billion
What Oxfam is saying about Nigeria's inequality
According to the report, the richest 0.003 percent of Nigerians (6,355 individuals worth $5m and above) have 1.4 times more wealth than 107 million other Nigerians.
The country director of Oxfam in Nigeria, Dr. Vincent Ahonsi said:
"The wealth of Nigerian billionaires has grown by a third since the start of the COVID-19 pandemic. The richest men in Nigeria have more wealth than 83 million Nigerians.
"The three richest one percent grabbed nearly two-thirds of all new wealth worth $42trn created since 2020, almost twice as much money as the bottom 99 percent of the world's population."
Taxing the rich
Oxfam is also calling on governments around the world, including Nigeria to tax the rich.
Oxfam posited that there must be higher taxation of the world's super-rich persons to breach the inequality gap in many sectors. The organisation revealed that in the past decade, the rich have extraordinarily grabbed half of all new wealth, at the expense of other citizens.
Part of the report noted:
"A wealth tax of two percent on the millionaires, three percent on those with wealth above $50m and five percent on Nigerian billionaires would raise $3.2bn annually.
"This would be enough to double health spending."
25 richest women in 2023, 10 are richer than Dangote
Meanwhile, in another report, Legit.ng revealed the list of richest women in the world for 2022.
The majority of the 25 names have been at the top of the women's rich list table for years now.
However, there is a major change in the list as the former richest woman in the world drops to the 8th position.
Source: Legit.ng