Elon Musk Will Be First Person to Achieve Trillionaire Status by 2024, Report Says
Elon Musk will become a trillionaire by 2024, making him the first human to achieve the status, if a recent report is anything to go by
Musk's current net worth stands at over $200 billion and will increase based on projected yearly trends
Others on the list are Bill Gates, Jeff Bezos, Tik-Tok founder, Zhand Yiming who will be the youngest to achieve the status at age 42
The world's richest man, Elon Musk will become the first-ever living human to achieve the trillionaire status in two years' time, a new study by Tipalti Approve says.
The report is based on the yearly analysis of average growth trends, Yahoo Finance story says.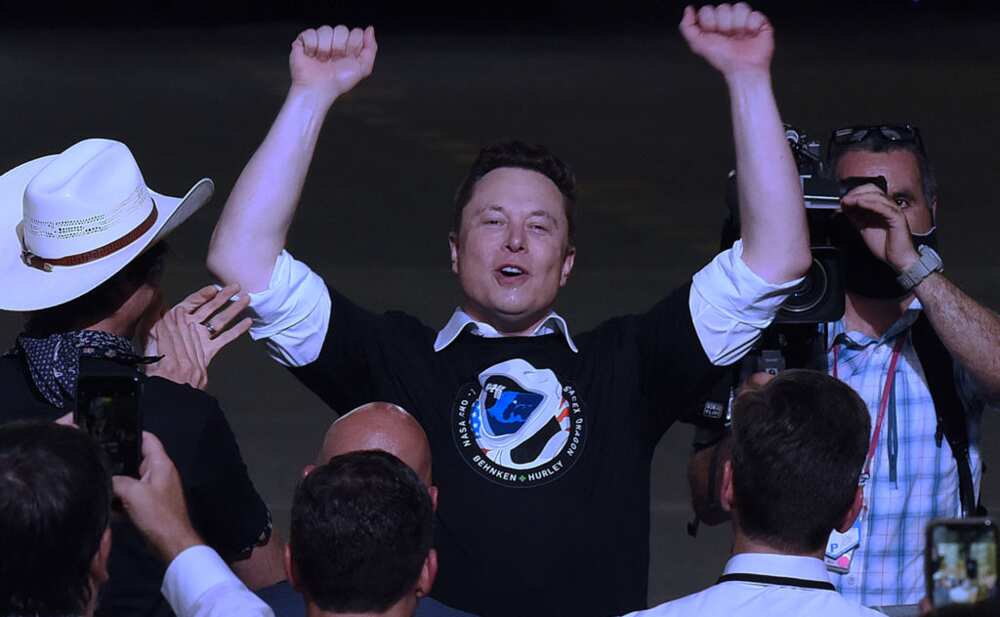 Musk's surging wealth
The billionaire and Tesla founder has a net worth of over $200 billion, the highest by any living human.
By January this year, that figure stood at $263 billion. His work at Tesla is one of the biggest contributors to his enormous wealth. This is followed by his SpaceX project which has propelled his net worth into a 12-figure range.
Elon Musk's source of income
According to the report, Musk's wealth has continued to surge on an annual average increase of 129 per cent that could see him achieve a net worth of $1.38 trillion by 2024 at the age of 52.
The report also says that SpaceX makes a huge income by charging governments and commercial clients to send things into space, including satellites and people.
Trillionaires in the making
Others on the list include Gautam Adani, the Chairman and founder of the Indian Conglomerate, Adani Group, Microsoft founder, Bill Gates, ByteDance Technology owner, Zhang Yiming, and Jeff Bezos, Amazon founder.
Zhang, the founder of ByteDance, the parent company of the video-sharing platform, Tik-Tok and Toutiao, is predicted to achieve the trillionaire status by 2026 at the age of 42 to emerge the youngest trillionaire ever.
Also, Zhong Shanshan, owner of a bottled water firm, Nongfu Spring, saw his net worth grow from $2 billion in 2020 to $71 billion by 2022 after publicly offering his company in Hong Kong.
The report also says that in 2017, e-commerce and world-renowned procurement giant, Jeff Bezos was the first to reach the $100 billion status after Bill Gates in 1999.
Bezos was first oredicted to achieve the trillionaire feat a few years ago. Musk was not expected to join the club until 2030, the report said.
In two months, Elon Musk lost three times the net worth of Dangote
Legit.ng has reported that Despite Dangote's wealth as Africa's richest man, he is nowhere near, Tesla and SpaceX founder, Elon Musk who is far ahead as the world's richest man.
Elon Musk has lost in the last two months the record amount in dollar equivalent of Aliko Dangote's net worth three times, due to pressure on Tesla, the most valuable car company in the world.
The electric car manufacturer lost $48.4 billion since the beginning of 2022, Bloomberg's Billionaire Index says.
Source: Legit.ng