With One Tweet, Elon Musk Lost N3.83 trillion But With a Smile Since he is Doing What is Right
Elon Musk value drops by $326 billion according to Bloomberg index, following a tweet where he came out clean on his company's partnership with Hertz
Bloomberg Index currently ranks him as still number one but the gap from his closest rival, Jeff Bezos dropped to $134 billion
Despite the loss, the world's richest man is still worth three times as much as Warren Buffett who is worth $105 billion.
Elon Musk's recent tweet on his company's yet-to-be-completed deal with Hertz an American car rental company cost him $9.32 billion(N3.83tn) in wealth valuation, as his fortune drop to $326 billion after Tuesday, 3 November trade.
Elon Musk worth dropped after shares of his electric car company dropped after he tweeted that the contract to sell 100,000 cars to Hertz had not been signed, suggesting the deal had not been finalized.
On Monday, 2 November "Tesla Silicon Valley Club" had tweeted an image of a graph showing Tesla's 8.5% gain that day and thanked Musk.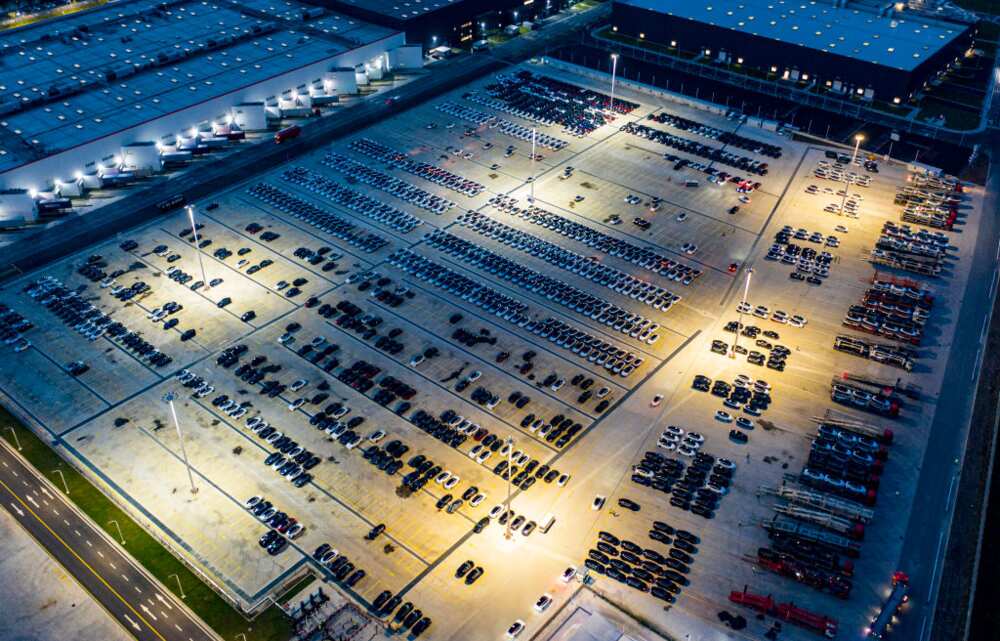 But Musk tweeted a reply about six hours later:
"You're welcome! If any of this is based on Hertz, I'd like to emphasize that no contract has been signed yet."
"Tesla has far more demand than production, therefore we will only sell cars to Hertz for the same margin as to consumers," Musk's tweet continued. "Hertz deal has zero effect on our economics."
Immediately after Musk tweet, Tesla tumbled almost 4% in midday trading before recording a slight recovery.
Hertz on Tesla deal
Hertz last week announced its plans to order 100,000 Tesla electric vehicles and would invest in new EV charging infrastructure globally.
The news triggered a rally in Tesla's stock to about 33%, to over $1 trillion mark for the first time.
In response to Musk's tweet on Tuesday, Hertz said that it has already begun receiving Tesla cars under its $4.2 billion plan to add them through 2022.
Part of the announcement reads:
"We have already begun deliveries of Teslas. In our rental fleet, we have seen very strong demand for Tesla vehicles early on, which is indicative of a strong market for Tesla vehicles."
World Richest Man, Elon Musk challenges UN
Legit.ng in a related development revealed that Elon Musk, has asked the United Nations' World Food Programme to prove that 2% of his wealth can solve world hunger.
Though Musk agreed to give his money but gave a condition that the UN must publish how the money will be spent publicly.
Musk was responding to a quote that a one-time payment of 2% wealth of billionaires alike can solve global hunger.
Source: Legit.ng