Oil Marketers May Hike Petrol Price as Crude Hits $94 per Barrel Amid Naira Crash
The international benchmark for crude oil price has hit about $94 per barrel, the highest since this year
There are fears that marketers may increase petrol prices in the coming weeks
There are also speculations that the Nigerian government may have quietly reintroduced subsidies if petrol continues to sell at the current price
The increase in the cost of crude oil and the depreciation of the naira against the US dollar might signal a petrol price surge.
Marketers revealed on Sunday, September 17, 2023, that they may consider a petrol price hike in the face of recent realities.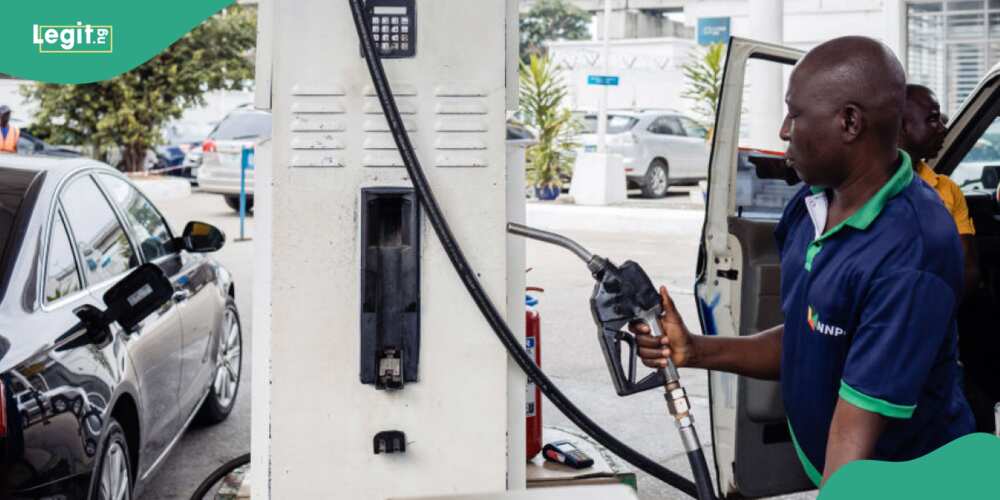 Petrol marketers mull hike as crude oil price rises
Punch reports that the sharp increase in crude oil prices to about $94 per Barrel and the Forex crisis necessitated the gradual increase in the amount secretly spent as a subsidy on petrol by the Nigerian government.
Dealers in the oil sector stated that the cost of crude oil and the exchange rate volatility accounted for more than 80% of petrol costs.
The global benchmark price for crude rose to $94 per barrel on Sunday, September 17, 2023, the highest this year.
Oil began the year at about $82 per barrel, dropped to $70 per barrel in June, and sold above $92 per Barrel last week.
On Thursday, September 14, 2023, the naira depreciated to N950 per dollar following Forex scarcity.
Currency dealers had revealed that the naira closed at N930 to a dollar on Tuesday, September 12, 2023, and later surged to N950 per dollar the following day.
Reports say FG may have reintroduced subsidy
Despite assurances from the Nigerian National Petroleum Company Limited and the Nigerian government that there will not be further increases in petrol prices, marketers insisted on Sunday, September 17, 2023, that the current realities may not be sustainable in the long run.
The marketers explained that with the rise in crude oil prices, the cost of petrol would increase, stating that if the government insists on N617 per litre, there might be a quiet return of subsidy.
Marketers cite Forex volatility for petrol price increase
According to the marketers, crude oil sold for about $82 per barrel, while the exchange rate was not as high as it is now at the parallel market.
In August, there were speculations that the Nigerian government may have quietly reintroduced petrol subsidy, an allegation the government denied.
President Tinubu had vowed to remove petrol in his inaugural speech on May 29, 2023.
Recall that the NNPC secured a $3 billion oil swap deal with AfreximBank, which the national oil company said would stabilise the Forex market.
Nigeria's oil earnings rise by N188.71bn as output spikes, NNPC speaks on plan to move HQ to Lagos
Legit.ng reported that Nigeria's total debt profile increased to N52.2 trillion from N49.8 trillion, which the Debt Management Office (DMO) said it was as of March 31, 2023.
The increase was initiated by the newly procured $3 billion loan by NNPC from Afreximbank to stabilise the naira and see Nigeria through the crucibles of the petrol subsidy removal.
The facility was procured via a crude oil agreement signed between Afreximbank and the Nigeria National Petroleum Company Limited (NNPCL).
Source: Legit.ng