After Price Increase by NERC, Ikeja Electric Halts Sale of Prepaid Meters
Ikeja Electric has revealed that it is no longer accepting orders for new prepaid meters
The company stated that it was working to resolve the backlog of orders before attending to new ones
The development follows a recent announcement of a price increase for prepaid meters by the NERC
One of Nigeria's biggest electricity distribution companies, Ikeja Electric, says it will only accept new orders from customers for prepaid meters once it has cleared the backlog of requests.
The Nigerian Electricity Regulation Commission (NERC) had approved an increase in the prices of prepaid meters, Legit.ng reported.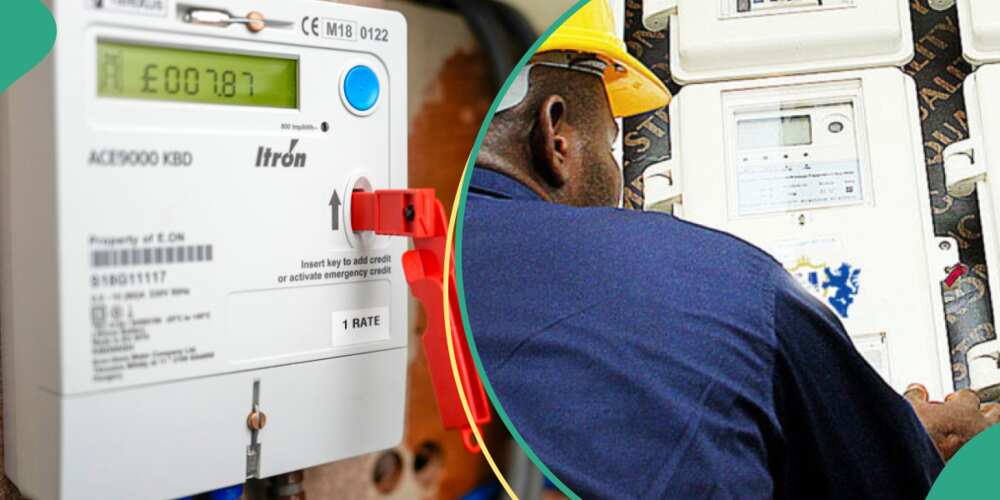 NERC announces price increase for prepaid meters
According to NERC, a single-phase meter would now cost about N81,975 instead of the former price of N58,661, and a three-phase meter would sell for about N143,835 from the previous N109,684.
The Commission noted that the meter prices do not include VAT.
TheCable reports that on Thursday, September 14, 2023, Ikeja Electric's Head of Prepaid Revenue, Morenkejo Amosum, said the company could not attend to customers' requests for prepaid meters for a few months before the new price regime
Amosun revealed this at a virtual stakeholders meeting and said the reason was because of exchange rate adjustments.
He said the company wants to attend to existing requests before accepting new orders.
IE provides a reason for rejecting new orders for prepaid meters
"We have a backlog… we're not taking new orders," he said.
Amosun stated that the company is working to ensure that those who ordered the meters get it soon, asking customers to be patient.
The move follows a series of new orders by the NERC to electricity companies in Nigeria to boost service delivery.
The Commission recently asked the DisCos to set up robust customer service centres nationwide to address customer complaints.
Electricity Tariff: DisCos to meet with NERC to demand 40% hike approval
Legit.ng reported that Electricity consumers are yet to breathe a sigh of relief as new information indicates that electricity distribution companies (DisCos) are still pursuing the Federal Government's approval to increase tariffs.
In the last few weeks, there have been speculations of a 40% tariff hike by the DisCos, who claimed to have made over 40% losses due to escalating petrol prices, fluctuating exchange rates, and other economic conditions.
Some DisCos had backed down on the proposed tariff increase, revealing that the power sector's regulatory agency, the National Electricity Regulatory Commission (NERC), was yet to approve.
Source: Legit.ng