CBN Discovers N6 Million New Naira Notes Hoarded in Ekiti Bank For 2 Weeks
An inspection team from CBN has uncovered millions in new naira notes hoarded in Ekiti Bank
CBN's deputy director, Oluwole Owoeye, said the bank risks the N1 million fine imposed by CBN on defaulting bank
He said the bank had kept the new naira notes for two weeks after collecting them from CBN
A team from the Central Bank of Nigeria in Ekiti State on Sunday, February 5, 2023, uncovered N6 million new naira notes hoarded in one of the new generation banks in Ado Ekiti.
The bank, located along the bank road in Ado Ekiti, kept the cash for two weeks while most Nigerians kept vigil at ATMs.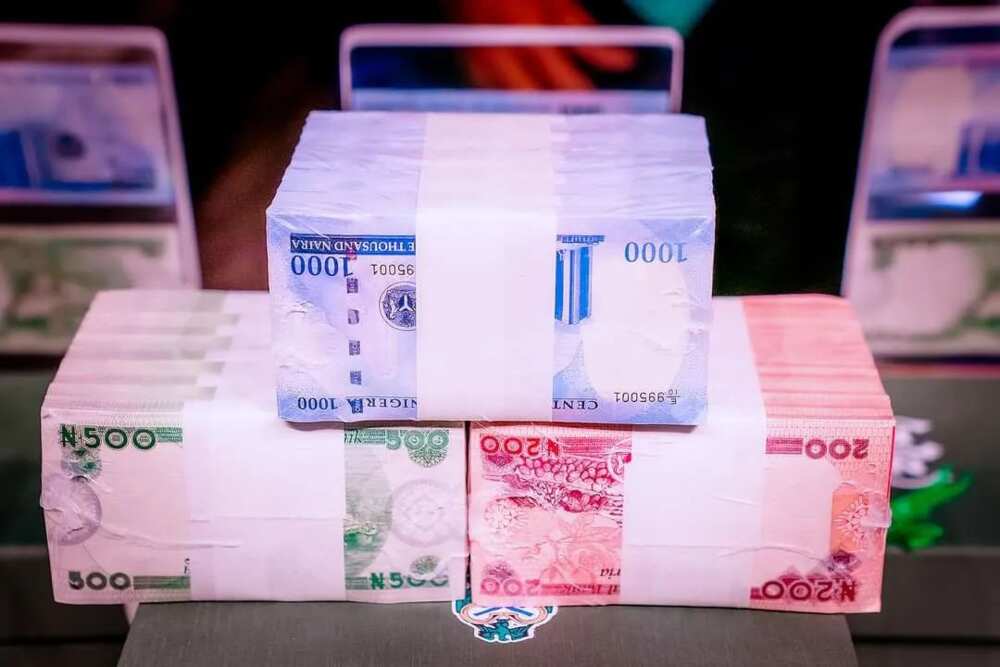 Vanguard reports that CBN's Deputy Director, Oluwole Owoeye, uncovered the new naira notes while inspecting the bank in the state.
The apex bank's deputy director accused the bank of deliberately hoarding the new notes collected from CBN for almost two weeks but refused to load them in ATMs.
Oweye stated that the bank has no excuse for keeping the cash, saying that commercial banks are undermining CBN's efforts to make the new naira notes available to Nigerians.
Owoeye said:
"I'm currently at the Bank, Ado-Ekiti, as part of this monitoring compliance with the guidelines by CBN. They have six million, which they have collected from the bank for almost two weeks. They have not dispensed any. They said they are yet to configure their ATM.
"I don't know why. I have brought the bank's attention to the penalty clause of one million per day. They have five ATMs. They don't have any reason to keep this money.
"The zonal service manager, Tunde Onipede, promised that by 10 am on Monday, February 6, 2023, because I told him by 10:00 am I'll be here and I want to see the machine dispensing this money.
"What is the name again? Olumide Owolabi (Service Manager, Ado) & Motunrayo Babayele. My name is Oluwole Owoeye, and I am a deputy director of CBN".
Banks receive N30m every day?: CBN official reveals how much new naira banks receive daily.
Legit.ng reported that Nigeria's apex bank, the Central Bank of Nigeria has stated that it gives N1 million in new naira notes to bank branches in Lagos.
According to reports, the amount is inadequate for bank customers in the state with millions of customers who queue at ATMs waiting for the new notes.
Analysts believe that the CBN is running short of new notes or deliberately rationing them to the banks for unknown reasons.
Source: Legit.ng