Nigerian Government Responds to Hacker Claim he Gained Access to NIMC Database, Says it Is Impossible
A hacker took to social media to claim he was able to gain entry to the NIN database after he discovered a bug
Listing various steps he took, he also noted that he is surprised that it was very easy to gain access to the database
However, NIMC has responded to the claim, explaining how is security works and why it is impossible to be hacked
Following a claim by hacker 'sam' that he had gotten access to the national identification database, the National Identity Management Commission (NIMC) has responded that it is impossible.
Sam had claimed on social media that he had discovered a flaw in the server of Nigeria's National Identity Management Commission (NIMC), revealing how simple it was for him to penetrate the system and access the personal information of millions of people.
According to Sam, he discovered this data when looking for something else to assist him to decompile certain programs he was working on, TheCable reports.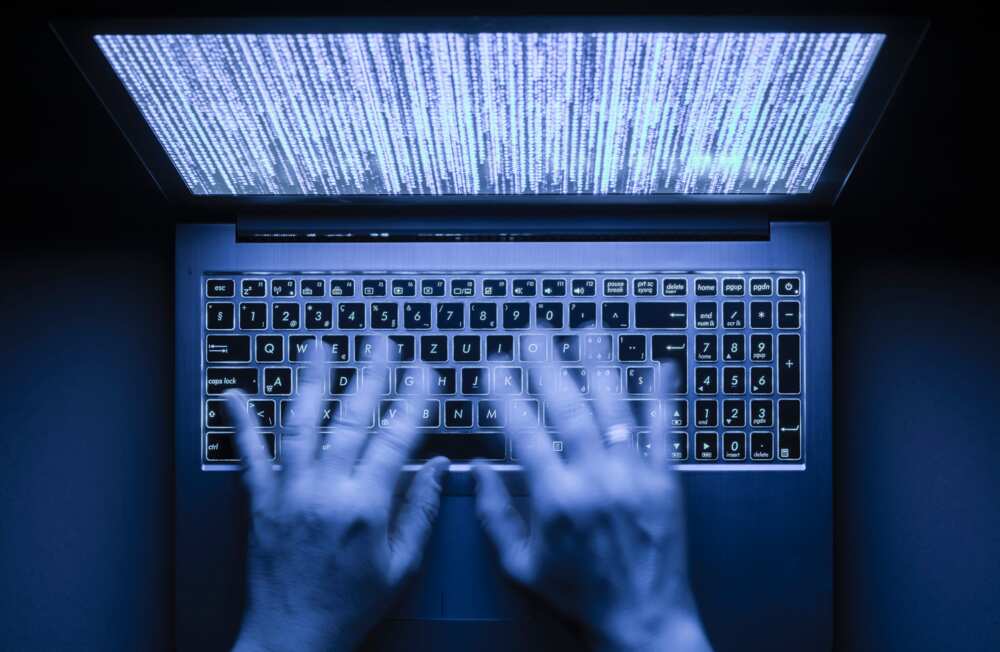 He also revealed that he was simply only looking for source code for a project before he decided to give the website a try.
It took him only 18–19 minutes of running its software to gain access and then he realised he could download all the files.
Sam posted the data he obtained in the process — a copy of the national identity slip from NIMC but defaced it to hide vital information.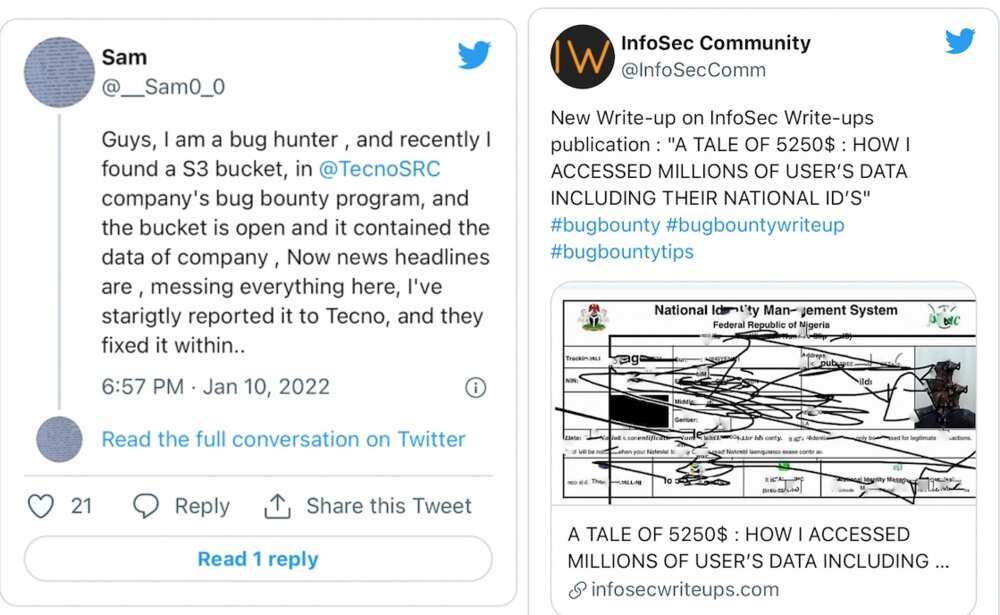 NIMC responds to hacker claim
In a statement on Tuesday, NIMC said its servers are secure for identity management and optimised according to Channels TV.
"The National Identity Management Commission (NIMC) wishes to assure the public that its servers have not been compromised and that they are fully optimized at the highest international security levels as the guardian of Nigeria's most significant national database," the statement states.
"Despite the utility of the NIMC Mobile App for accessing their NIN on the move, the NIMC Director-General indicated that the Commission does neither use nor keep information on the AWS cloud platform or any public cloud."
NCC issues final warning to Nigerians
Meanwhile, the NCC had issued a stern warning to Nigerians yet to have their Subscriber Identity Modules(SIM) cards linked with their National Identity Numbers (NIN).
According to the commission, those yet to comply will no longer be able to use their lines upon the expiration of the deadline.
NCC issued this warning in a statement after the conclusion of the second edition of the Telecoms Consumer Town Hall radio program, held on Wednesday.
Source: Legit.ng