Sanitation: Oyingbo Traders Protest as Tinubu's Daughter Shut Market Indefinitely
The Iyaloja-General of Nigeria, Mrs Folashade Tinubu-Ojo has reacted angrily to the market condition in Oyingbo
According to reports, she was unhappy following environmental nuisance being constituted by the traders at the poplar Lagos market
In reaction, the Iyaloja shut down the Oyingbo market indefinitely as traders embarked on a massive protest demanding the reopening of the market
Lagos state- Environmental sanitation in markets has become a serious issue of health concern to the government, stakeholders and even traders.
In the past, it is usually observed by traders weekly and if not obeyed, certain punishment would be meted out by security operatives in charge of the exercise. But in recent times, this is no longer the case as most markets in the state are not well sanitised despite the government's call from various quarters in the country.
From observation, measures put in place in the past to ensure a cleaner environment have failed.
Recently, Oyingbo traders on Wednesday, November 17, took to the street to express their grievances following the shutdown of the market by Mrs Folashade Tinubu-Ojo, the Iyaloja General of Nigeria.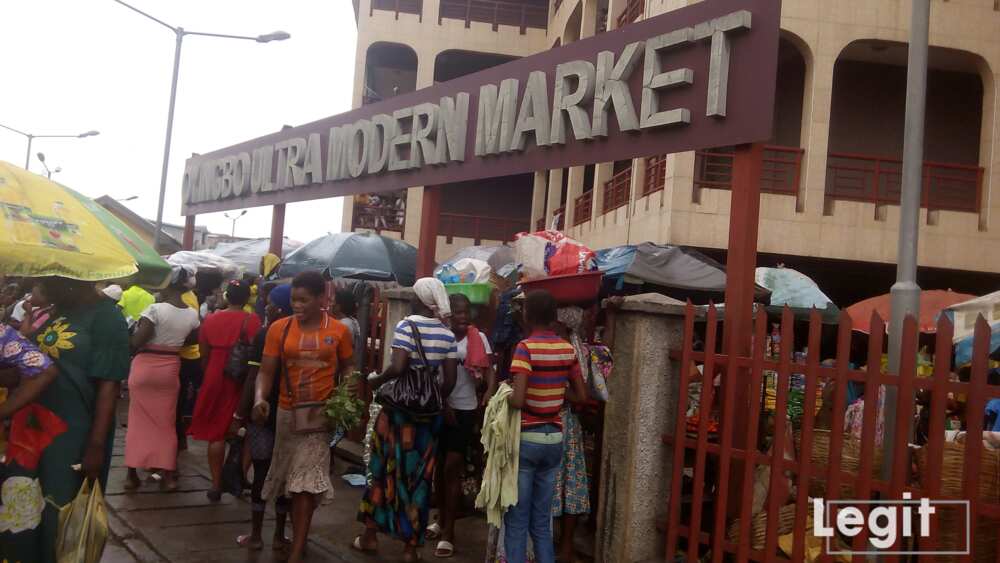 PM News reports that the traders are protesting vehemently against the daughter of the National leader of the All Progressives Congress, APC, Asiwaju Bola Tinubu for locking them out for over a week now.
Meanwhile, she was said to have shut down the market over a week ago, citing environmental nuisance as she locked out all traders.
Having waited for long to re-open the market, the traders, in their large number took to the road, demanding the re-opening of the market.
Price of garri drops in popular Lagos market, a bag now sells for N13,000
Meanwhile, Legit.ng had earlier reported that the cost price of some major goods in the market have continued to rise in major markets across the country despite the continuous effort by the government to boost locally made produce.
Checks by Legit.ng showed the fluctuation in the cost price of some basic food items and an increment in others.
At the market this period, beans is the new gold as the bag sells from over N100,000 and foreign rice, a bag sells from 30,000 while a bag of local rice sells from N25,000.
Source: Legit.ng