Half Year 2021: List of Top 10 States with Highest Internally Generated Revenue
The National Bureau of Statistics (NBS) recently published the Internally Generated Revenue (IGR) report at the state level for Half Year (H1) 2021.
The IGR report is sub-headed under five categories such as PAYE, Direct Assessment, Road Taxes, Other Taxes and revenue from Ministries, Departments and Agencies (MDAs).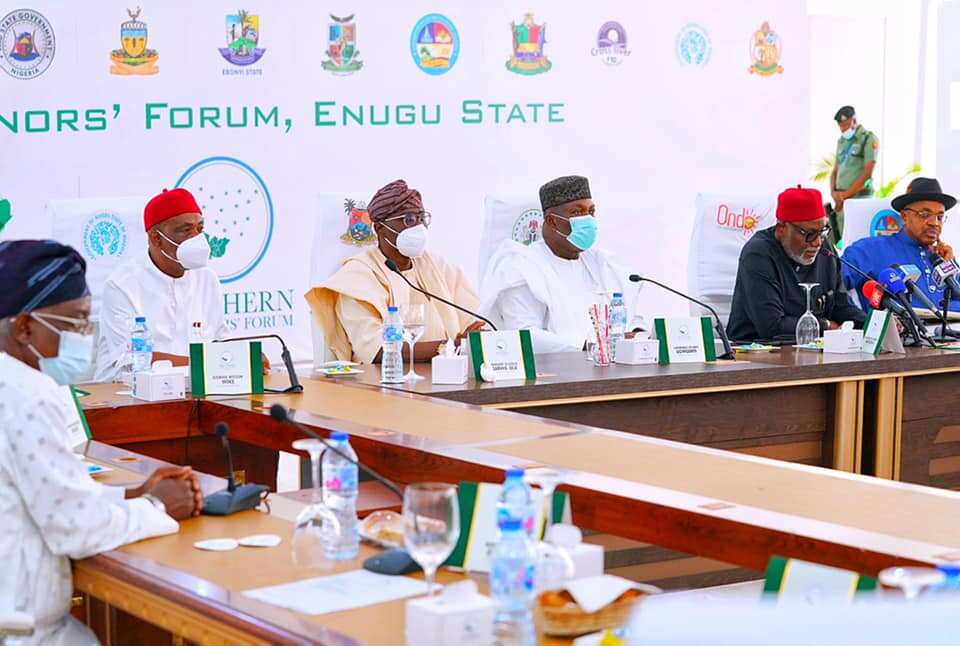 All the 36 states of the federation and the FCT have a total IGR of N849.1 billion in the period under review.
The report indicates a positive growth of 13.21%.
Here are 10 states with the highest IGR in the first half of the year 2021:
Lagos state - N267.2 billion
FCT - N69.1 billion
Rivers state - N57.3 billion
Ogun state - N54.8 billion
Delta state - N41.9 billion
Kaduna state - N26.4 billion
Oyo state - N25.2 billion
Akwa Ibom state - N18.1 billion
Ondo state - N17.9 billion
Edo state - N17.6 billion
Regional breakdown of IGR
Meanwhile the IGR by zones in the first half of 2021 shows that the southwest zone recorded the highest revenue which amounted to N385.4 billion.
The south-south follows zone with N156.1 billion while the north-east zone recorded the least internally generated revenue with N42.9 billion.
Six states that can confidently survive without any federal allocation
Meanwhile, the Annual State Viability Index (ASVI) published by Economic Confidential has revealed some Nigerian states that can survive without the monthly federal allocations.
The ASVI measured the viability index of states using each state's Internally Generated Revenue (IGR) as a percentage of its federal accounts allocation for the year.
Legit.ng gathers that states with an IGR of less than 10% of their total receipts from the federal allocations are considered insolvent. The states are Lagos, Rivers, Ogun, Kaduna, Oyo, and Anambra.
Lagos government begins sale of rice, vegetable oil ahead of yuletide season
In other news, the Lagos State Agric Input Supply Authority (LAISA) has announced the commencement of the sale of rice and vegetable oil ahead of the yuletide season.
LAISA's general manager, Bolaji Balogun, made the announcement in a statement released by the agency on Wednesday, November 10.
Balogun explained that the move is to reduce the stress associated with end-of-the-year shopping for food items in the nation's commercial capital. He said adequate provision has been made by the agency to ensure the availability of rice and vegetable oil for sale to citizens in preparation for the yuletide season.
Source: Legit.ng