Investors Lose N2.6 Billion in 24 Hours as First Bank Discloses its Largest Shareholder Amid Takeover Reports
There had been confusion about the highest majority shareholder of FBN Holdings between Femi Otedola and Tunde Hassan-Odukale
As of Wednesday, 27th October 2021 the total shares outstanding is 35,895,292,792.00 out of which 1,818,551,625 is held by Otedola which is just over 5 percent
First Bank has however come out to explain that Tunde Hassan-Odukale is with 5.36 percent stake through his 0.07 percent direct shares and 5.29 percent indirect stake through Leadway Holdings Limited subsidiaries
FBN Holdings Plc, the holding company of First Bank Nigeria Limited, has confirmed Mr. Tunde Hassan-Odukale as the single-largest shareholder.
Hassan-Odukale is the bank's largest single shareholder, with a 5.36 percent equity investment, followed by Femi Otedola, who has a 5.07 percent stake in the Group.
According to a document made public to the Nigerian Exchange, Odukale and Otedola are the only two large owners with more than a 5% equity stake in First Bank Holdings Plc (NGX).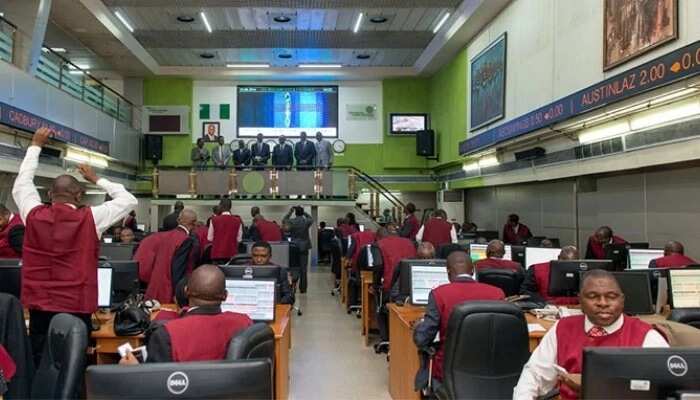 Odukale and Otedola may have acquired substantial interests in FBN Holdings, neither of them has controlling interest yet, either from an accounting or statutory perspective.
Do you have a groundbreaking story you would like us to publish? Please reach us through info@corp.legit.ng!
NGX needs clarification
Seye Kosoko, the Company Secretary, responded to the NGX's request for clarification on the rationale for Odukale's ownership, especially since holdings by entities such as Leadway Pensure were added to its "cumulative stake" in the Group, despite the fact that Leadway Pensure is a pension fund administrator holding assets, including shares in companies, on behalf of the pension contributors, who are the ultimate beneficial owners of the assets.
Shareholders blow
As the leadership tussle rumbles on the shares of FBN Holdings on Wednesday dropped in value from N12.4 per share it closed on Tuesday, to N11.65 per share after Wednesday trade
There are 35,895,292,792.00 outstanding shares, the 6.45 drop in the value of shares cost investors N2.6 billion loss in one day.
Femi's Otedola share value also dropped from N22.5bn to N21.18bn in one day.
First Bank GMD, U.K Eke, makes a whopping N15.35million
In a related report, Legit.ng revealed that First Bank Nigeria Holdings' Group Managing Director, Urum Eke, made over N15.35 million in eight hours today.
Eke's total investment in First Bank is now worth N1.25 billion today, but during this period last year, the GMD was valued at N520.13 million.
The report shows that Otedola potential take over helped First Bank stock value skyrocket since the beginning of October 2021.
Source: Legit.ng