Comparing Fuel Price in Nigeria to Other African Countries, as Nigerians Pay N164.85 Per Litre in September
Nigeria has one of the lowest petrol prices in Africa, placing third among the countries polled in a research
Nigeria's low gasoline prices have been aided by the government's continued provision of subsidies, despite the country's reliance on imports to fulfil local demand
Mele Kyari, Group Managing Director of Nigerian National Petroleum Corporation, said in August that 100% of petroleum products consumed in the country were imported
The National Bureau of Statistics has disclosed that Nigerians in the month of September 2021, paid on an average N164.85 for premium motor spirit also called petrol in the country.
This represents a 2.36 percent increase when compared to the price paid in September last year but a month-on-month decrease by 0.04 percent from the N164.91 in August 2021.
NBS revealed this in its latest price watch report released on its website.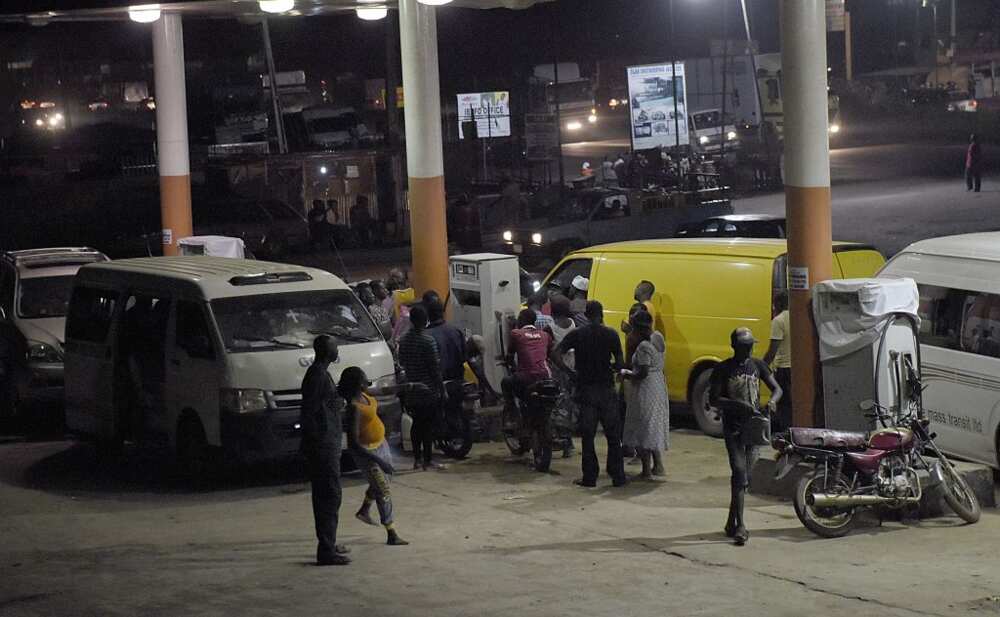 Also, the report shows that Abia (N172.50), Ekiti (N170.62), and Lagos (N167.80) were the most expensive states to buy petrol in September.
PAY ATTENTION: Install our latest app for Android, read best news on Nigeria's #1 news app
While states with the lowest average price for petrol were Ebonyi (N162.27), Ondo (N162.20), and Kano (N160.83).
Diesel price
NBS report also showed the average price paid by consumers for Automotive Gas Oil (diesel) increased by 0.17 percent to N254.64 in September from N254.21 it was sold in August.
The report noted that States with the highest average price of diesel are Borno (N289.00), Abuja (N280.00), and Cross River/Kogi (N273.75).
While States with the lowest average price of diesel were Kebbi (N230.00), Katsina (N225.00) and Zamfara (N216.25).
How Nigeria's petrol price compares to the rest of Africa
Below is a comparative analysis of fuel prices among West African countries from the lowest to the highest.
West Africa price for fuel per litre
Nigeria N162
Liberia N317.26
Sierra Leone N341.96
Togo N300
Ghana N449.08
Niger Republic N346
Benin Republic N379.04
Guinea N379.04
Chad N387.28
Burkina Faso N461.44
Cameroon N469.68
Mali N560.92
Senegal N580.92
Meanwhile here is a full view of fuel prices across the continent as of June 2021: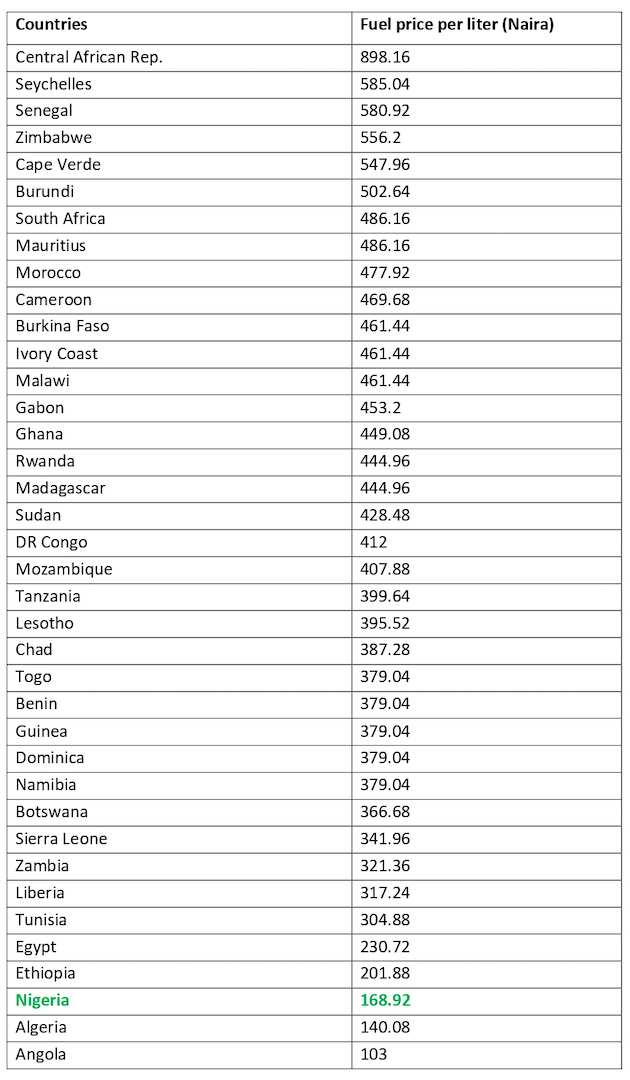 FG takes final decision as governors, Oil marketers recommend new price of petrol
In a related development, legit.ng reported that the federal government reiterated the price of petrol will remain between N162 and N165 per litre until negations with the labour union are concluded by Petroleum minister (state).
Timipre Sylva, stated this after oil marketers expressed support for state governors' recommendations regarding oil price.
The governors had in May recommended the removal of oil subsidy and the increment of oil price to between N380 and N408.5 per litre.
Source: Legit.ng