List of all Lucky Dube songs so far
You will hardly find a person who does not enjoy reggae music. It is a particular rhythmic and at the same time calm style that cannot leave any person indifferent. African reggae style is associated first of all with the name of Lucky Dube. Have you heard all of his unique compositions? If not, listen to the Lucky Dube songs below to be sure to download all the best of them!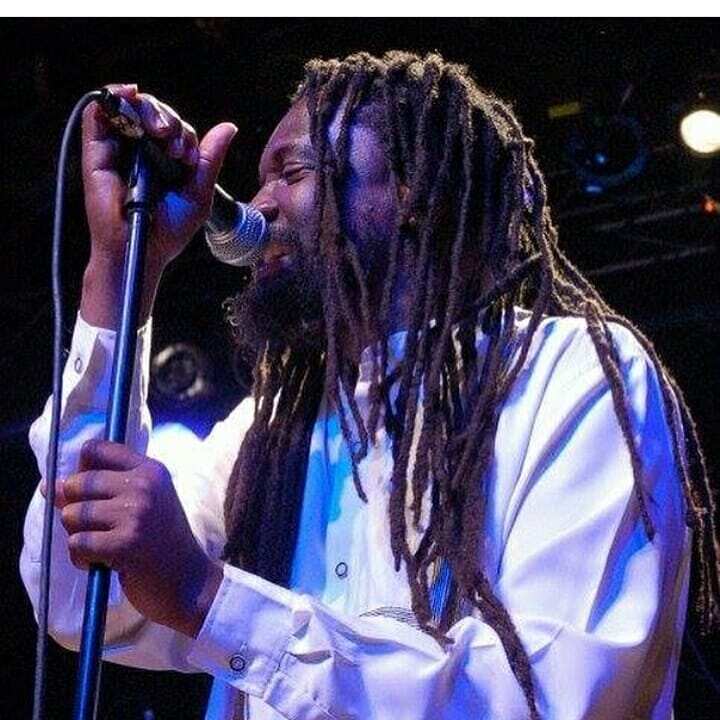 A son of a woman who thought that she was infertile; a musician who did not have musical education but managed to become South Africa's most prominent selling reggae artist – it is all about Lucky Dube. His music is distinctive and will never become old. If you are looking for the way to listen and download Lucky Dube songs, go on reading!
Lucky Dube best songs
Do you want to have Lucky Dube songs downloaded? If yes, the following list with ten of the most popular reggae performer's musical compositions is made for you!
1. Different Colors — One People
Different Colors — One People is about peace. All people are different, but there is one common thing: we all crave peace. At the same time, we build walls and create borders. In this beautiful composition, the author tries to ruin them and unite the world with the power of music. He pronounces:
"Hey you government
Never try to separate the people
Hey you politician
Never try to separate the people
They were created in the image of God
And who are you to separate them
Bible says, he made man in his image
But it didn't say black or white
Look at me you see BLACK
I look at you I see WHITE
Now is the time to kick that away
And join me in my song."
2. The Way It Is
The Way It Is is a wonderful musical composition. A singer sang for people and against those who make them suffer – against politicians. In some sense, this musical composition may sound rebellious. However, very clever words are inserted in it. Addressing to the government, Lucky Dube says:
"Remember
Be good to the people on your way
Up the ladder 'cause you'll need
Them on your way down."
3. Together As One
Apparently, Lucky Dube was a pacifist. It is so beautiful when a great desire of world unity is reflected in the art. Listen to Together As One song and sing together with the author of wonderful and peaceful words:
"Too many people
Hate apartheid
Why do you like it?"
4. It Is Not Easy
Sometimes it is not easy to explain to our parents our love choice. Maybe, parents have a particular power to feel the need of their child. Especially sensible is the connection between a mother and a son. Lucky Dube, in this song, was not able to read signs of worries in his mother's voice at once because he was busy with the happiness of getting married. But you should definitely listen to this song to know a touching story of parental care and love. Download and sing together with the performer:
"She said, "Son did you take time to know her?"
I said mama she's the best, but today it hurts me so
To go back to mama and say mama I'm getting divorced
Oh, I'm getting divorced."
5. Slave
The influence of alcohol on people is very damaging. This is what the singer wants to say to his listeners in the Slave song. He compares an addicted person to a slave who cannot struggle against a powerful master. Drinking, think about the way you behave being intoxicated and if you become a slave.
"I'm a slave
Just a liquor slave
I have lost my dignity
I had before trying
To please everybody."
6. Born to Suffer
In the 1990s, South Africa experienced difficult times. The song Born to Suffer tells a story about children with no parents, but looking from a more in-depth perspective, one may understand that children are African people, and parents are their Motherland. Enjoy this touching, but at the same time great musical composition and sing too.
"We gonna have nothing in the world
If they grow up without their parent
Whose gonna tell them this is right
If they grow up without their parent
Whose gonna tell this is wrong."
7. Remember Me
In Lucky Dube's arsenal of songs, there must necessarily be a song about love. Remember Me is a song of this type. Do not hesitate to listen to the tender musical composition from the album "The Prisoner" and plunge into the love story of a gangster and his lovely girl.
"Remember me
Though I have to say goodbye
Remember me
Don't let it make you cry
Forever if I'm far away
I hold you in my heart
I sing a secret song to you
Each night we are apart."
8. Back to My Roots
Back to My Roots is a very patriotic song. All people are forever attached to their motherland with invisible roots. That is what Lucky Dube sings in his following composition:
"All we could hear there was their crackadoo
All we could hear there was their shoobee doobee, yeah
And the music they played there
Was not good for a rasta man yeah
It was not good for a Jah man."
9. Is This Freedom
Listen attentively to the lyrics of Is This Freedom and plunge into its deep sense. Notice what an interesting device the author uses! From the first sign, a son talks to a mother about the desired independence of their country, but if you make a deeper insight, you will notice that a mother reflects the country itself! South Africa gained its independence only in 1994 after the first municipal elections. However, citizens had been dreaming of it since the beginning of the 19th century. So "old and grey" mother-South Africa tasted freedom at last. That is what Dube sings about his country:
"She has never tasted freedom
And all the things
We take for granted
Then she looked at me and said
Son, Is this the end of our suffering?"
10. Reggae Strong
The last song called Reggae Strong is a good ending of the top. Why? Because the author sings about how powerful reggae style is, and how meaningful musical art is! The matter is that the song was released in 1991. It is the year when South Africa was oppressed by political violence. So many people together with Lucke Dube sang:
"You can change the style of playing reggae
You can change the rhythm of playing reggae
But never ever change the message every time I play it."
What are all Lucky Dube songs so far?
Lucky Dube recorded his first single in 1979 with the Love Brothers. Since those times, and till 2007, he managed to record more than 150 songs. Below you may find the full list of Lucky Dube musical compositions:
Abathakathi
Abondaba
Affirmative Action
Amabhubesi
Asibavumele
Back To My Roots
Baxolelenei
Bengikuthanda
Benginethemba
Big Boys Don't Cry
Bless the Woman (Live)
Born To Suffer
Can't Blame You
Celebrate Life
Changing World
Children In The Street
Choose Your Friend
Contract
Cool Down
Crazy World
Crime And Corruption
Crying Games
Different Colours, One People
READ ALSO: List of Lucky Dube songs - best songs ever
Ding Ding Licky Licky Licky Bong
Divorce Party
Don't Cry
Don't Say No
Dracula
Eyes Of The Beholder
False Prophets
Family Ties
Feel Irie
Feel It
Feelin' Frie
Fresh Air
Fugitive
God Bless The Women
Going Back To My Roots
Good Girl
Good Things
Group Areas Act
Guns & Roses
Hamba Ngane Yame
Hero
Hold On
House Of Exile
How Will I Know
Hungry Free Man
I Love You
I'm Missing You Like Crazy
I've Got Jah
I've Got You Babe
I Wanna Take You To Jamaica
I Want To Know What Love Is
I Will Never Fall In Love
Iphulimende
Is This Freedom
Is This The Way
It's Not Easy
Jah Live
Jah Save Us
Johnny
Julie! Julie!
Kanti Nguwe
Keep On Knocking
Khululeka
Kiss No Frog
Kudal' Udlala Ngami
Kudala Ngikuncenda
Lengane Ngeyethu
Let Jah Be Praised (Igzebier)
Let The Band Play On
Life In The Movies
Little Heroes
Lomuzi
Love Me
Lovers In A Dangerous Time
Makhelwane
Malume
Man In The City
Man In The Mirror
Mask
Mickey Mouse Freedom
Mirror Mirror
Money Money Money
Monster
Mr. DJ
My Brother, My Enemy
My Game
My World
Natural Woman
Never Leave You
Ngikhala Ngawe Ndoda
Ngyiakuthanda
Nokuthula
Nomvula
Number In The Book
Oh My Son
On My Own
One Love
Peace, Perfect Peace
Peanut Butter
Political Games
Prisoner
Puppet Master
Put A Little Love
Rasta Man
Rasta Man's Prayer
Rastas Never Die
Reap What You Sow
Reggae Man
Reggae Strong
Release Me
Remember Me
Respect
Rolling Stone
Romeo
Running, Falling
Serious Reggae Business
Shembe Is The Way
Shut Up
Sins Of The Flesh
Slave
Sleeping Dogs
Soldier
Soldiers For Righteousness
Soul Taker
Steel Bars
Take It To Jah
Taxman
Teach The World
The Bully
The Hand That Giveth
The Master
The One
The Other Side
The Show Goes On
The Way It Is
Think About the Children
Till You Lose It All
Together As One
Touch Your Dream
Trinity
Truth In The World
Umama Wethu
Umandakeny
Umgabomshay
Up With Hope (Down With Dope)
Usukhohliwe Yinina
Uthi Ngyiakuhlupha
Utshel Umkami
Uze Ungikhumbule
Victims
Wagugel Ekhaya Deliwe
War And Crime
We Love It
Welcome Baba
Well Fed Slave Free Man
What U Gone Do
Woman
Yini Lent Oyifuna Kimi
You Got No Right
You Know (Where To Find Me)
You Stand Alone
You've Got A Friend
Zibuzwa Kwye
The singer has an impressive heritage to enjoy, and you can have Lucky Dube songs download or listened to freely on the internet.
The most important thing about Lucky Dube songs is their power. The performer believes in the strength of art and the importance of unity of the whole world against all evil. Moreover, he successfully combines art and peace, showing that these two notions are inseparable. Download his musical masterpieces, share them with your friends, family, and listen to them all together and unite!
READ ALSO: Bob Marley's quotes about life
Source: Legit.ng