Cynthia Blaise: top 10 facts to know about former Keegan-Michael Key spouse
Most ladies dream of walking down the aisle to get married to their true love. When it is two Hollywood celebrities getting married, most of us imagine they have a fairy tale relationship and will probably have cute babies and live happily ever after. Then out of nowhere, bam! The love birds that we thought are soulmates are getting a divorce. Sad, right? While divorce is common in Hollywood, one of the celebrities that has not escaped this curse is Cynthia Blaise. Read on to get juicy details about Cynthia Blaise and Keegan-Michael Key divorce as well as some fascinating facts.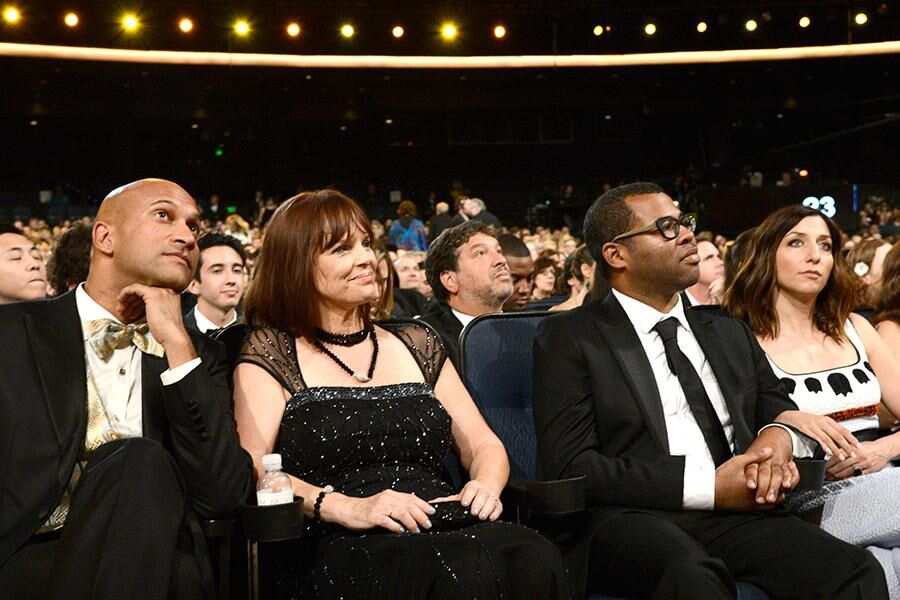 Keegan-Michael is a funny man. He has appeared in various comedy series and movies such as Key & Peele and Keanu. On the other hand, Blaise is an accomplished dialect coach and famous actress who starred as Amanda on the popular Star Trek V: The Final Frontier. We assume that the two getting married would be a dream come true, but Keegan-Michael Key and Cynthia Blaise have ended their marriage of 17 years.
While currently in the entertainment industry it is impossible not to know who Keegan-Michael Key is, when it comes to Blaise, most people know her as Keegan's wife. However, there is more to this woman than just being a former wife. Read on to get updated information about the juicy details of Cynthia Blaise, her age, birthday and accomplishments.
READ ALSO: 5 things to know about actress Juliet Adolphus
Who is Cynthia Blaise?
Do you want to know who Keegan former wife is? Cynthia Blaise is Keegan-Michael Key ex-wife who holds both beauty and brain. She is a prominent Hollywood dialect coach and a popular actress. Her passion for becoming an actress fueled her to join the University of Oregon where she graduated with a bachelor's of Arts in Theatre. Her desire to gain more knowledge did not just stop there. She got her master's degree in Fine Arts at the University of California. From 1989 she then went on to become an actress and work as a dialect coach.
How old is Cynthia Blaise?
When you hear that an actress got her first role in 1989, you may start to wonder how old is she? Well, Cynthia Blaise birth date is 1958. She is an American, and her ethnicity is white. While she married Keegan, they divorced because of irreconcilable differences. As of 2019, Cynthia Blaise age is estimated to be around 61 years.
Top 10 interesting facts you need to know about Cynthia Blaise
Cynthia Blaise, Keegan-Michael Key spouse, is mostly known due to her relationship with Keegan who is a famous American comedian and actor. However, she has gained recognition for the talent and skills she possesses and has carved a niche for herself in the entertainment industry. Here are some interesting things about the former Star Trek Actress.
1. She got married to a man 14 years younger
We live in a modern world where a person's age is nothing but a number. As a result, you can find several women who have gotten married to younger men. One of those ladies who fell in love with a much younger man is Cynthia Blaise. While working as an actress, she met Keegan Michael Key who was 14 years younger than her. They fell in love and got married.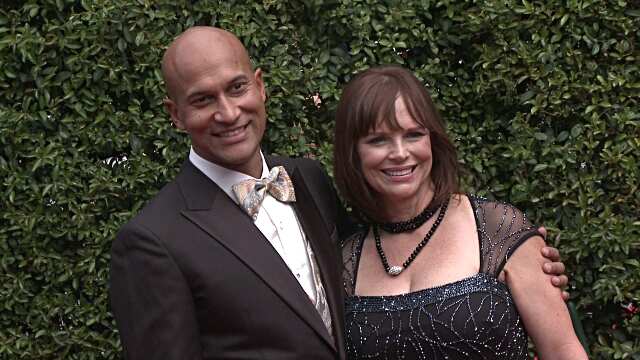 2. Blaise has been married for 17 years
The former actress and Keegan met while working at the Detroit Repertory Theater. The two love birds then got married in 1998 and have worked together in a few projects including Key and Peele. However, their fairytale life came to an end in 2015 when Keegan filed for divorce. However, Cynthia Blaise and Keegan Michael Key divorce was officially finalised in 2017. Despite being married for 17 years, the couple has no children together.
3. Blaise is an accomplished actress
While many actresses struggle before they can get good roles, Cynthia landed her first major role in the famous Star Trek V: Final Frontier where she played the role of Amanda, the mother of Spook. She has also starred in the movie Timequest where she played the role of a teacher and appeared in five episodes in Key and Peele. In Robot Chicken which is a TV series that premiered in 2016, she showcased her acting skills in one episode.
4. Cynthia Blaise ex-husband remarried shortly after the divorce
While the Star Trek former actress has not come out and claimed any man until we hear it straight from her mouth it is safe to assume, the lady is currently single. However, it is a different story with Keegan-Michael Key. Shortly after Keegan-Michael Key divorce was finalised, the 48-year-old American actor announced that he was engaged to Elisa Pugliese. Keegan Michael Key marries Elisa Pugliese followed after that in early June 2018.
READ ALSO: Top Nigerian American actors and actresses in Hollywood
5. She is an accomplished dialect coach
While her acting career may have taken a back seat, her dialect coaching skills continue to shine and ensure she remains a household name in the entertainment industry. As a dialect coach Blaise has been liked to various prominent films like Bad Teacher, Faster, 6 Souls, Bad Apple, The Tiger Hunter, The Truth About Emanuel, Miami Vice, Beautiful & Twisted, Hardcore Henry where she was a dialect coach to Mr. Roth. She was also a dialect coach for seven episodes in the television series title Justice which aired in 2006.
6. Benefits she got from the divorce
While Keegan Michael Key has remarried, his divorce from Cynthia is going to cost him a ton of cash. From the divorce filing, the actress got an estimated $655,000 check to equalise the divided assets such as cars and real estate. She will also get spousal support of $34,000 per month and is entitled to 21% of Keegan gross income if he earns a salary of $2.153 million per year. Other assets that she got from the divorce include a vacation home in Mexico and a 2016 Subaru Crosstrek.
7. The messy part of the divorce
While Blaise asked for the assets to be shared equally and to get monthly spousal support, according to TMZ, the former actress claimed to have suffered both financially and health-wise following their separation. She allegedly took several medications to treat various health ailments such as severe depression, weight loss, and many other conditions. Despite her misfortune, the life of his former husband seems to be moving on quite smoothly. Pugliese who is the current wife and Keegan have attended various events together which include the 2017 Emmys weekend and Tony Awards.
READ ALSO: Miss Gina Darling bio: age, height, parents, boyfriend and hot photos
8. She is a production assistant
Apart from being a dialect coach and an actress, Blaise has also tried her hands in production. She was the production assistant in Eli Stone, which was a television series that aired in 2009.
9. She has played the role of a cougar
In 2010, Cynthia and Keegan worked together in a Second City video titled Meditations on Yoga: Ode to a Cougar.
10. Cynthia Blaise red carpet events
While they were married, Cynthia and Keegan were one of the cutest couples who also flaunted their enviable love on red carpet events. They also attended the 67 Primetime Emmy Awards together where they looked classy and adorable. However, their last red-carpet event where they attended together was in 2015 for the Creative Arts Emmy Awards.
The flowing interesting happenings about Cynthia Blaise can make you smile and feel sad at the same time. Despite herma rriage to Keegan Michael Key ending in a divorce, Blaise remains to be a talented actress and dialect coach.
READ ALSO: Robert De Niro first wife Diahnne Abbott bio: top 10 facts about the actress
Source: Legit.ng