Update: List of Nigerian Family-Owned Businesses with Yearly Revenues of N4.10bn or more
Nigeria is believed to have the highest concentration of significant family-owned businesses in West Africa.
These Nigerian businesses are ranked among over 500 strong vcompanies surveyed in a new report published by Asoko Insight - a research firm
The report noted that the companies' highlight was informed by their relative weight in the market, size metrics including revenue and employment
A recent research produced by Asoko insight in partnership with BusinessDay has revealed the top family-owned business in Nigeria.
According to the research titled West Africa's Family-Owned Business Landscape, Nigerian-owned firm is among the top 500 family-owned enterprises in the Economic Community of West African States (ECOWAS).
According to the report, 55% of the businesses surveyed across the West Africa Region revenues are over $10 million a year while 45% earn less than $10 million, but over a threshold of $1 million.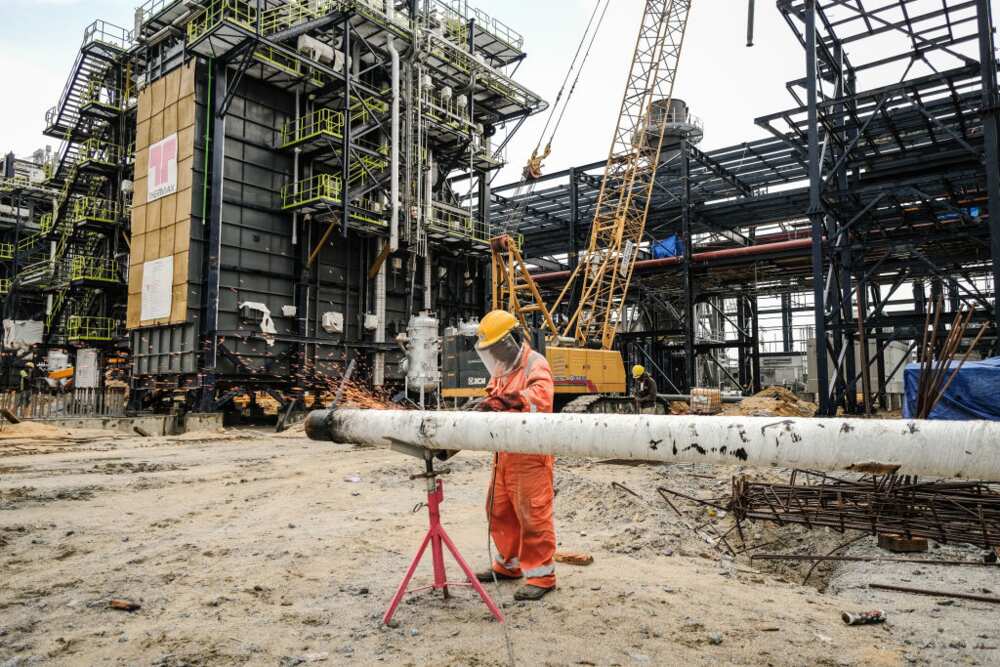 The report also showed that 60% of the listed firms have a workforce of under 200 and 40% employ more than 200 staff.
Nigerian businesses form the crux of the dataset, with 36% of firms. Ghana, Côte d'Ivoire, Senegal and Mali together account for 42.5% with the remaining ECOWAS markets making up 21.5%.
Nigeria's outsized influence can be seen in the fact that some 10% of the FOB500 operate in the oil and gas sector, just behind consumer goods and retail businesses at 11%
Here is a list of Nigeria owned family business in the report
The Doyin Group was founded in 1968 by Prince Samuel Adedoyin who currently serves as the group's Chairman. It was a trading company for 45 years before the trading sector was liquidated in order to start manufacturing.
It manufactures a range of products including but not limited to: soap and detergent, toothpaste, pharmaceuticals, teas, milk, juices, and paints. Doyin Investments Ltd. manufactures building and painting materials and produces dyes for soaps, detergents and car paints. Doyin Pharmaceuticals manufactures and distributes over the counter drugs and other pharmaceutical products. Doyin Farms, located in Kwara State, engages in the commercial farming of various cash crops, including cassava and palm trees.
Emzor Pharmaceuticals
Emzor Pharmaceuticals Industries Limited is a Nigerian manufacturer and distributor of a range of branded generic over-the-counter and prescription drugs. From beginning as a retail chemist opened by Dr Stella Chinyelu Okoli in 1977, Emzor expanded into manufacturing and was incorporated in 1984.
It now comprises subsidiaries in speciality healthcare, hospital equipment and services, and procurement, alongside its original pharmaceuticals retail and manufacturing operations. It is headquartered in Lagos, Nigeria with additional facilities in Sierra Leone and Liberia
LAPO Microfinance Bank
LAPO Microfinance Bank Limited is a financial institution providing credit and savings services for low-income groups, especially women, to help them raise their socio-economic status.
Initially established by Godwin Ehigiamusoe as a non-governmental organization in the late 1980s, LAPO obtained a licence to operate as a state microfinance bank in 2010 and a national licence in 2012. It is a limited liability company with over 500 branches across Nigeria
SecureID
SecureID Nigeria Limited is a manufacturing company in Nigeria specializing in the production of smart cards and personalization products.
It is the first certified smartcard manufacturing plant in sub-Saharan Africa capable of manufacturing all kinds of cards, including highly complex Polycarbonate Cards. SecureID Nigeria Limited was established in 2005 by Kofo Akinkugbe.
In 2012 she founded SecureCard Manufacturing, and now acts as Managing Director/CEO of SecureID Group, which comprises the two.
Mojec International
Mojec International Limited is an international holding company with subsidiaries in the power, energy, real estate and retail sectors across Africa and Asia.
It is chiefly known on the continent as a market leader and innovator in metering. Mojec has a subsidiary oil and gas company that is a leading provider of innovative products and services to the global oil and gas industry. It also has a real estate and retail division that develops, operates and manages mixed-use commercial and residential properties in Nigeria's major cities namely; Lagos, Ibadan and Abuja.
The company was established in 1985 by Mojisola Abdul, who currently serves as Chairperson having passed management responsibility to her daughter, Chantelle Abdul as CEO.
Elizade Nigeria Limited
Elizade Nigeria Limited is an automobile retailer in Nigeria dealing mainly in tropicalized Toyota Brands.
The company started as an automobile marketing company in 1971 before being incorporated in 1973 and is located in Lagos, Nigeria. The business was started by Chief Ade and Elizabeth Ojo and is still majorly operated by the Ojo family.
Dangote Industries
Dangote Family Dangote Industries Limited operates as a diversified business conglomerate, with at least 13 subsidiaries operating across 10 countries in five major sectors: agro-processing, fast-moving consumer goods (FMCG), industry, transport and energy.
It is among the largest conglomerates in Africa and includes the continent's largest cement manufacturer, largest sugar mill and what will be the largest oil refinery.
Three of the group's subsidiaries are listed on the Nigerian Stock Exchange, representing the strongest and most recognisable brands: Dangote Cement, Dangote Sugar Refinery and Nascon Allied Industries. Together these firms make up a quarter of the exchange's market capitalisation.
The Aliko Dangote Foundation is the Corporate Social Responsibility arm of Dangote Group. Incorporated in 1985, Dangote Industries remains under the leadership of its founder, Aliko Dangote, with key management roles held by his children.
Conoil
Conoil PLC is another family business mentioned in the report. Conoil's Chairman, Mike Adenuga has a portfolio of companies across several sectors. He founded Globacom Limited, which operates under the Glo brand, one of Nigeria's largest mobile providers which is also active in Benin, Ghana and Côte d'Ivoire. In the banking sector, he is the largest individual shareholder of Sterling Bank after its acquisition of Equitorial Trust Bank in 2011, a bank he founded in 1993. Real estate developer Cobblestone Properties develops residential and commercial properties.
BUA Group
The Rabiu Family owns BUA Group a leading food and infrastructure conglomerate with four subsidiaries in the sugar, edible oils, cement ports and real estate sectors.
Incorporated in 1988 as a trading company importing iron and steel and rice, BUA shifted its focus to manufacturing in the 2000s, largely via the acquisition and expansion of existing facilities and is now a major producer in sub-Saharan Africa.
The group operates two cement plants, BUA Cement Plant (Obu), located in Okpella, Edo State and BUA Cement Plant (Sokoto), located in Kalambaina, Sokoto State
The company also has two oil mills, and two sugar refineries, as well as two sugar plantations. Its ports subsidiary holds the concession of Terminal B at Port Harcourt, while its estate's arm owns residential and commercial developments in Lagos and Abuja.
The BUA Foundation is the philanthropic arm of the group. BUA Group remains under the leadership of its founder, Abdul Samad Rabiu is the Founder/Executive Chairman, BUA Group, with his brother, Kabiru Rabiu as Executive Director since 2010.
Other top Nigerian owned business in the list are
Alpine Investment Services Limited
A.A. Rano Group of Companies Limited
Azimarine And General Services Limited
Biswal Limited
5 youngest millionaires in Nigeria in 2021 and the story behind their wealth
Meanwhile, Legit.ng earlier reported about the youngest billionaires in Nigeria and why there are interesting reads.
The youngest billionaire, Igho Charles Sanomi II, is known to have established himself, which is great for the 21st century.
Igho Sanomi studied mining and geology at the University of Jos and began working in the oil-trading business in Nigeria at the end of the 20th century.
Source: Legit.ng