Top manufacturing companies in Nigeria
The manufacturing company works by converting raw material into finished goods. This is a profitable business, that is why there is a huge amount of manufacturing companies in Nigeria. We will tell you about the most popular and respectable ones.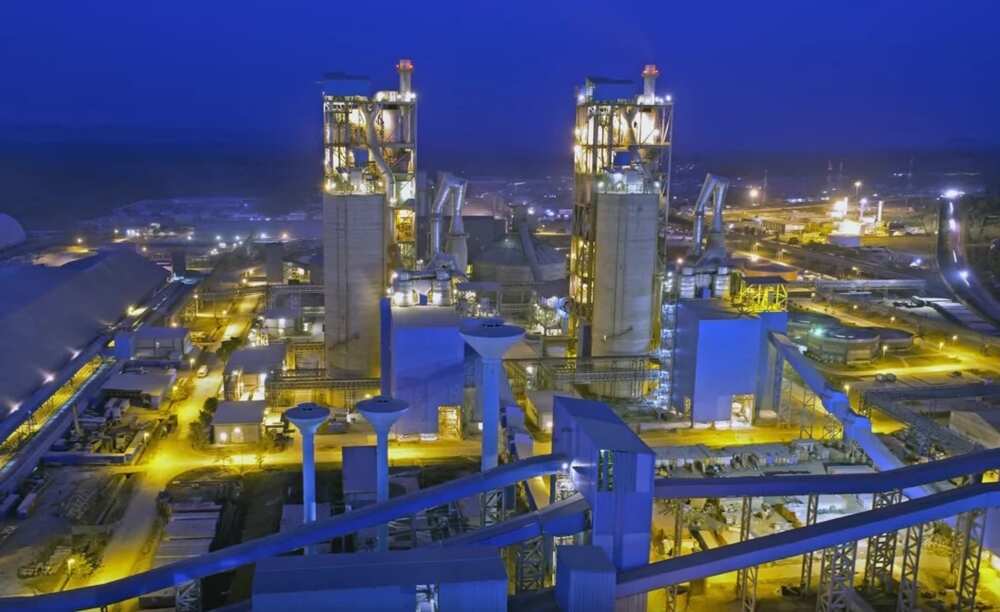 Manufacturing industry: top companies in Nigeria
Nigeria's economy is fully dependent on its manufacturing industry. In Nigeria, the manufacturing sector brings about 10% of each year's GDP. Millions of Nigerians are involved in this industry and they help to improve the country's economy. In the article, we will list the top manufacturing companies in Nigeria and their business and features.
1. Dangote Group
If you are a Nigerian, you have clearly heard of the huge manufacturing industry giant called Dangote Group. Moreover, it has already become a household name. This company is one of the leading manufacturers in Nigeria. Its headquarters is situated in Lagos State. Founded in 1981 by Aliko Dangote, nowadays the company has not only a lot of factories and offices in Nigeria but also a few subsidiaries in the other African countries, including Benin, Zambia, Ghana, South Africa, and Cameroon.
Dangote Group has a reputation as the largest conglomerate company in Western Africa. It is also one of the largest companies in entire Africa. This group focuses on the food and beverage production. Lately, the company has started producing rice, fertilizers, oil, and gas to expand their horizons.
2. Unilever Nigeria Plc
This company is one of the best-known manufacturing companies in the country. The history of Unilever traces back to 1923, when it was known as Lever Brothers West Africa Ltd. Since then, it became a famous brand in the manufacturing industry of Nigeria. The headquarters of the company is situated in Lagos state. Unilever Nigeria Plc is a Nigerian subsidiary of the international company Unilever Plc, which produces consumer goods.
Unilever Nigeria Plc specializes in the food production and personal care goods. The most popular food products by Unilever include Lipton, Knorr, Royco, and Blue Band. Some of the most known personal care products by Unilever are Lux, Close Up, Lifebuoy, and Vaseline. As for the home care, their widely used products are key soap and detergents like Omo and Sunlight.
3. Nestle Nigeria Plc
Nestle is a manufacturing firm which has its headquarters in Ikeja. This brand is one of the leaders in the industry of food and beverage. The company was officially established in Nigeria in 1959, even though Nestle started trading their products in Africa since 1957. Nestle Nigeria Plc is a subsidiary of Nestle S.A., which is a Swiss company that specializes in drinks and food. Nestle Nigeria mostly produces the goods like confectionery and cereals, as well as water products.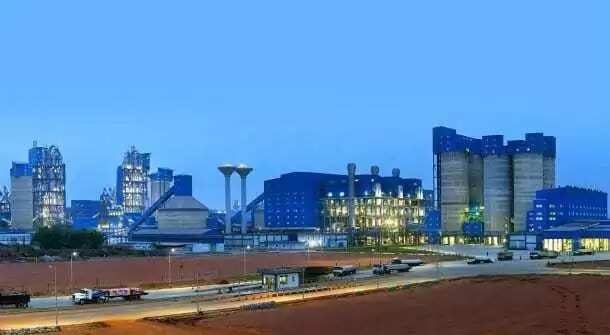 4. Nigerian Breweries Plc
This is a huge manufacturing company, the main specialization of which is various kinds of beers. Founded in 1946, this company is the largest brewery in Nigeria. The headquarters of this company is situated in Lagos State, and from there the large firm can control all the related businesses in West Africa. Nigerian Breweries Plc produces a wide range of beer and energy drinks for every person's taste.
5. PZ Cussons Nigeria Plc
This manufacturer is a huge name in the food, nutrition, home care, personal care, and electrical production. The company's establishment year is 1948, and originally it was called PB Nicolas & Company Limited. Now, this company is a Nigerian subsidiary of PZ Cusson Plc, which is a firm in Manchester, the United Kingdom. The PZ Cussons head office is situated in Lagos. They produce a wide amount of personal care production (Cussons Baby, Carex, Premier, Venus, Robb, Joy, and Imperial Leather), home care goods (Morning Fresh and Zip detergent), and nutritional foods (Nunu, Yo!, Coast, Devon King's, Mamador, and Olympic).
6. Flour Mills of Nigeria
The list of top manufacturing companies in Nigeria would be incomplete without the Flour Mills of Nigeria, which is one of the biggest agro-allied companies in Africa. It is a Plc, which was founded in Lagos in 1962. Flour Mills is an extremely popular brand in the country. They produce Golden Penny Products, which are divided into three categories – food (confectionery, flour, pasta, sugar and other products), animal food (Premier Feed Mills), and Bagco (bags, threads, ropes and the other related goods).
READ ALSO: History of entrepreneurship in Nigeria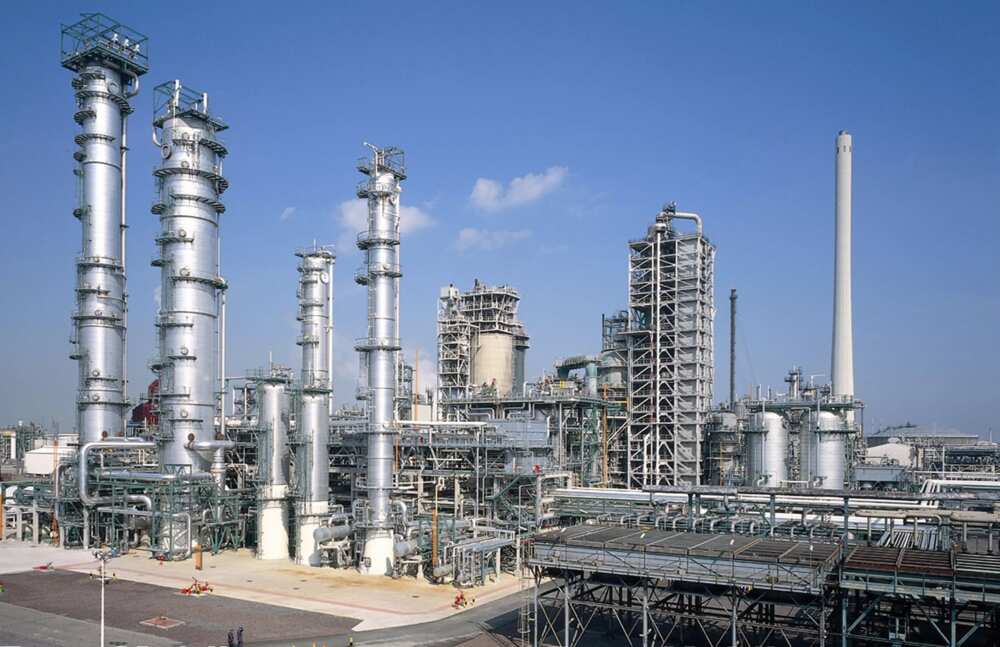 7. DUFIL Prima Foods Limited
DUFIL stands for "De United Foods Industrial Limited". This company has consequently grown into one of the most popular and known manufacturing companies in Nigeria. This group is a joint venture between two companies – Tolaram Group in Singapore and Salim Group in Indonesia.
The head office of DUFIL is situated in Lagos, and it has two factories in Ogun State (established in 1995), and Port Harcourt (2001). There is also a third factory called Northern Noodles Limited, which is a DUFIL subsidiary in Kaduna. The most famous products by this company are Indomie instant noodles, but it also produces other kinds of nutritional food.
8. United Africa Company of Nigeria
UACN is one of the top manufacturers in Nigeria. It has been functioning since 1931, and in 1973 it rebranded, taking its current name. This company runs different businesses and operates them from its headquarters in Lagos.
There are multiple food and beverage products that are produced by UACN Company. Some of the popular foods they produce are Funtime coconut chip and Funtime cake, Gala Sausage rolls, Snaps, and Supreme ice cream. As for the beverages, there are Gossy warm spring water, Swan water, and various flavored drinks with orange, apple, and pineapple. They also produce Grand oil and Grand cereal, as well as Vital feed production.
9. Guinness Nigeria Plc
Guinness Nigeria is one of the most recognizable companies in Nigeria, according to the Forbes Magazine. This firm is a subsidiary of Diageo Plc, the company located in the United Kingdom. In 1962, this company started out when the brewery was built in Ikeja. Later, two more breweries were opened in Benin City and Ogba. Some of the products patented by them include Malta Guinness and Malta Guinness low sugar, Harp Lager Beer, Foreign Extra Stout, Satzenbrau, Guinness Extra Smooth, and many others.
10. Lafarge Cement
This cement company is one of the market giants in Nigeria that specialize in building materials. In 2010, they celebrated the 50th anniversary of the Elephant Portland Cement production, which is the flagship product of this firm. The company is a subsidiary of the French firm – as for now, there are two cement factories in Nigeria operated by them. They are situated in Ogun State (Sagamu Plant) and Abeokuta (Ewekoro Plant). As for the head office of the Lafarge Cement Company, it is situated in Lagos.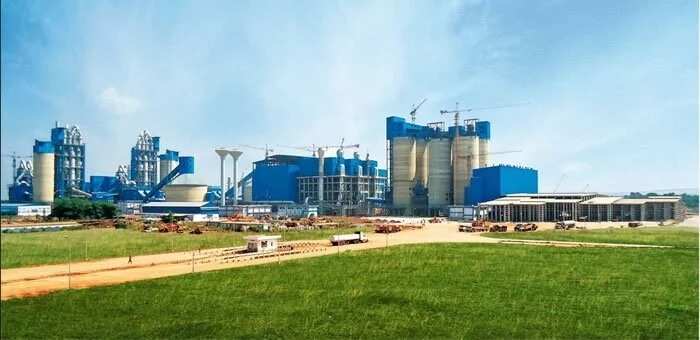 You have found out what the top manufacturing companies in Nigeria are. They all produce different content, but every one of them is dedicated and determined – otherwise, they would not have been so successful all through the years.
Is your company A List? And you want it featured on Legit.ng? Just email us info@corp.legit.ng
READ ALSO: Cement distributorship business in Nigeria
Source: Legit.ng