Restaurants in Ikeja: 10 of the best eateries in mainland Lagos
Ikeja is the state capital of Lagos, one of the most populated states in Nigeria. As such, it is home to some of the best establishments in the country. Check out top 10 restaurants in Ikeja mentioned below.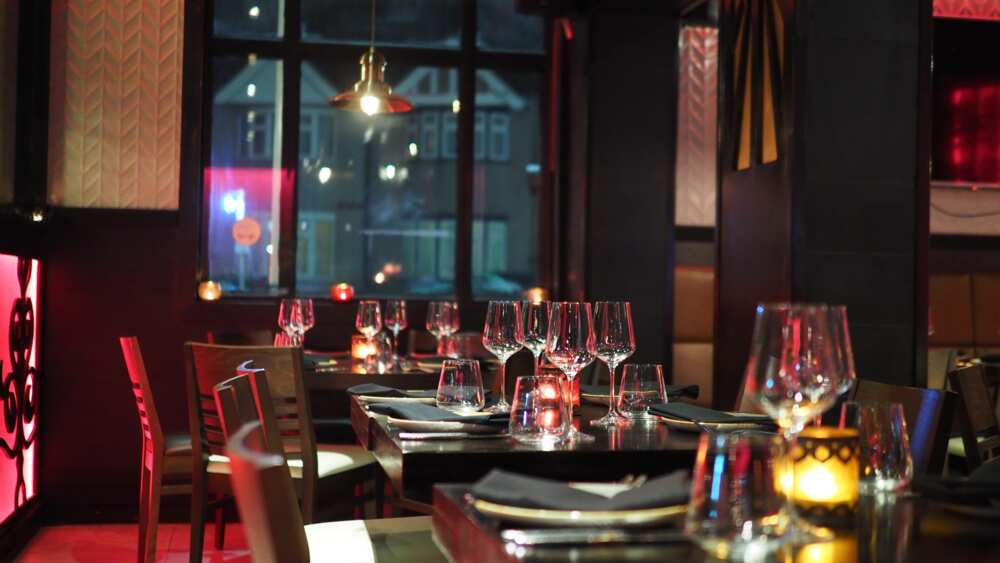 There are plenty of places to eat in and out in mainland Lagos. Ensure that you look at some of the nice restaurants in Ikeja that are affordable and serve a variety of meals.
Top restaurants in Ikeja
Do you enjoy sampling different delicacies? Ikeja is a great place to look for restaurants to eat in and out. Below are the ten best restaurants you should ensure you check out.
1. The Place
Physical address: Aviation Plaza by Medical road bridge / 45 Isaac John Street
Contact number: +234 912 923 8131/907 369 4017
This Nigerian restaurant chain delivers a wide range of delicious meals in a cosy environment. The Place has earned a good name since they offer mouthwatering dishes that have received excellent reviews.
The company began its operations in 2008. It boasts about 14 restaurants so far in various areas within Lagos, as well as several locations in other states. There are two restaurants in Ikeja; the firs one is located at Ikeja Aviation terminal and the other one is at Ikeja GRA.
The Place serves various foods such as asun, grilled chicken, and rice dishes. If you want a nice meal within Ikeja, pop into this restaurant.
2. Jevinik Restaurant
Physical address: 21 Isaac John St
Contact number: +234 701 586 3685
Jevinik Restaurant boasts over 25 years in business. It has achieved much in terms of culinary knowledge. If you want to visit one of the more affordable restaurants in Lagos, this is one great eatery to consider. By visiting this place, you will enjoy great African cuisine foods that are mouthwatering at a reasonable price.
Their culinary style is unmatched owing to its wide variety of foods from the Nigerian and African cultures. If you want to order online, they has an excellent delivery service, so check it out!
3. La Giara Italian Restaurant
Physical address: Sheraton Lagos hotel, 30 Mobolaji Bank Anthony Way
Contact number: +234 1-2800100 6750
Are you planning to visit a great restaurant with an amazing buffet? La Giara in the Sheraton Lagos Hotel is the place to go. It is in a calm, welcoming place that many Lagosians love. The restaurant has great delicious meals coupled with themed nights, whereby Indian and American foods are available.
4. Yellow Chilli Ikeja
Physical address: 35 Joel Ogunnaike Street
Contact number: +234 808 994 8999
Yellow Chilli offers mouthwatering ethnic dishes, seafood okra, prawns, snail stew, and pepper soup. It is one of the nicest hangout spots in Ikeja, where you can chill out with your friends and enjoy Nigerian cuisine. This restaurant is undoubtedly in a good area in Lagos where you can take your time to unwind after work.
5. La Mango
Physical address: 3A Adekunle Fajuyi Way, off Isaac John
Contact number: +234 907 676 1722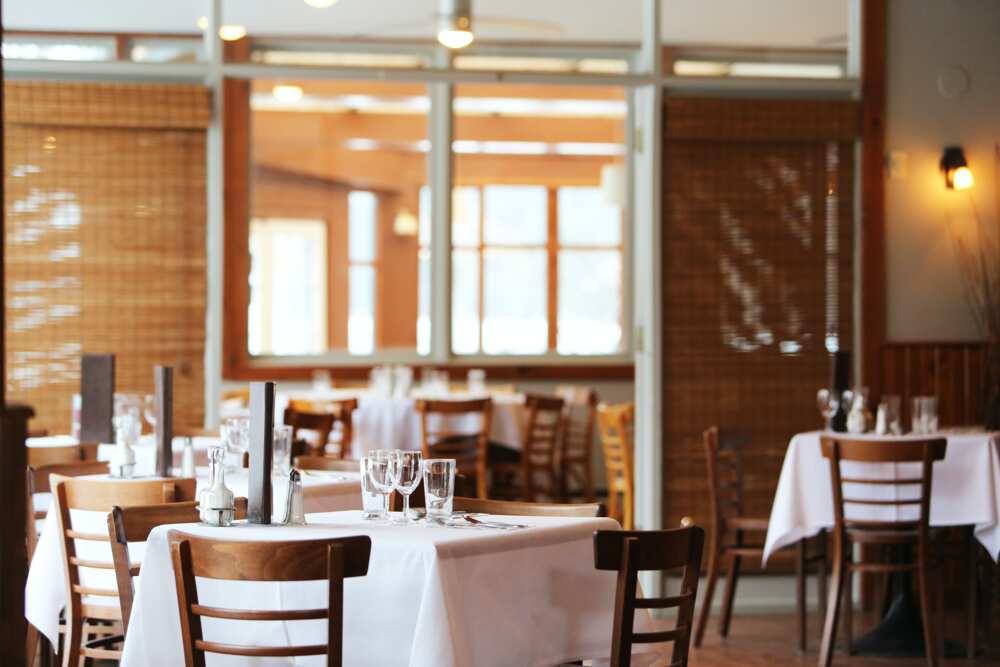 Are you looking for restaurants in GRA Ikeja? This restaurant is one of the most popular eateries in the neighbourhood. It is widely known since it offers both local and international cuisines. Some of the dishes served in this restaurant are; American hamburgers, Thai curry, Malaysian fried rice and most Nigerian dishes.
You will be awed by the amazing decor at the La Mango. The ambience tends to calm the nerves. This restaurant has excellent facilities such as a pool and a club.
6. Rodizzio Restaurant and Bar
Physical address: 29 Isaac John Street
Contact number: +234 703 030 1548
Rodizzio is famous in Ikeja because it has plenty of parking space. Another distinctive feature of this eatery is that it has a trolley delivery method that many local people love. It is one of the romantic restaurants in Lagos and can be a cute spot for a couple who are dating.
Could you be looking for chilling spots in Ikeja? This place will give you just that. The view from the lounge gives a calming feel since the eatery overlooks the busy Isaac John Boulevard in Ikeja.
7. The Regent Restaurant
Physical address: 25 Joel Ogunnaike Street
Contact number: +234 (0)1 295 8516
This place has a fun lounge where you can enjoy local and international delicacies. The fact that The Regent Restaurant is at the crossroads of GRA and Maryland makes it unique.
You will also find great beverages inspired by European and African cuisine. The waiters at this eatery are known to offer fast services to their clients; hence you won't take long waiting for your food.
8. Zen Garden
Physical address: 60 Isaac John Street
Contact number: +234 818 815 7889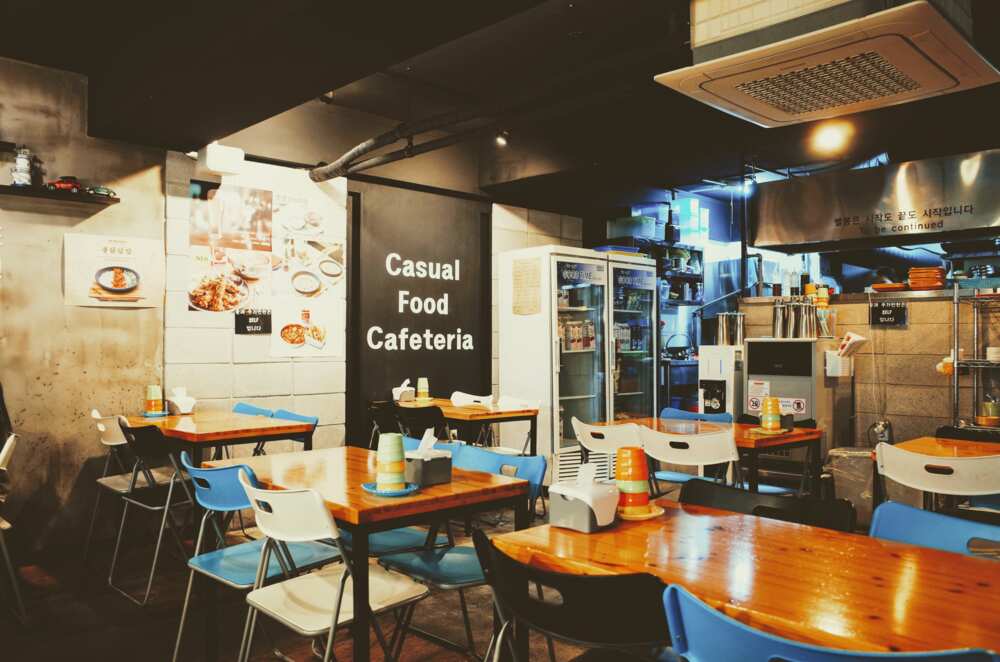 This eatery mainly offers Chinese cuisine. It's interior décor concept is done in traditional Chinese style. The dining area is extensive. You can visit it anytime and enjoy some of their delicious Chinese meals.
9. Golden Eagle Spur
Physical address: Landmark House, 52-54 Isaac John St
Contact number: +234 1 453 1270
The Golden Eagle Spur offers burgers, steak, and seafood. This restaurant doesn't have a buffet option. However, you can choose a meal, and they will make it for you. Ensure you have enough of a budget for your meal if you visit the Golden Eagle Spur.
10. Rhapsody's
Physical address: 176/194 Obafemi Awolowo Way Ikeja City Mall
Contact number: +234 817 777 7825
Do you want to taste something different from the usual delicacies? Then, ensure that you visit the Rhapsody's restaurant. This eatery offers some specialities: pizza, steaks, and barbecues.
They have great amenities like live entertainment, POS, Wi-Fi, and a bar. The food in this restaurant might be a bit pricey for some, though.
Are you willing to spend your money on good food? Splurge on good restaurants in Ikeja? Go no further; ensure you visit the above ten establishments. You will get value for your money. There may be other excellent restaurants in Ikeja, but none of the ones highlighted above will leave a bad taste in your mouth.
DISCLAIMER: This article is not sponsored by any third party. It is intended for general informational purposes only and does not address individual circumstances. It is not a substitute for professional advice or help and should not be relied on to make decisions of any kind. Any action you take upon the information presented in this article is strictly at your own risk and responsibility!
READ ALSO: Cafes and restaurants in Abuja: 10 best eateries to check out
Legit.ng recently published an article listing the top ten best eateries in Abuja. Abuja is one of Nigeria's largest metropolises and serves as its main administrative, cultural, and economic hub.
Some of the best and most modern restaurants can be found in the city. The city's culinary culture has recently expanded, with new cafés, pubs, and hangout spots opening all the time. With so many options, one might wonder which Abuja eateries serve the best food.
Source: Legit.ng