75 quotes for comfort to uplift your friends when they are down
You will not always sail smoothly in life, and occasionally, you will face difficult moments. In such moments, you require quotes for comfort to uplift your spirit. On the other hand, you should be a beacon of hope by comforting and encouraging your friend when it is not all rosy for them.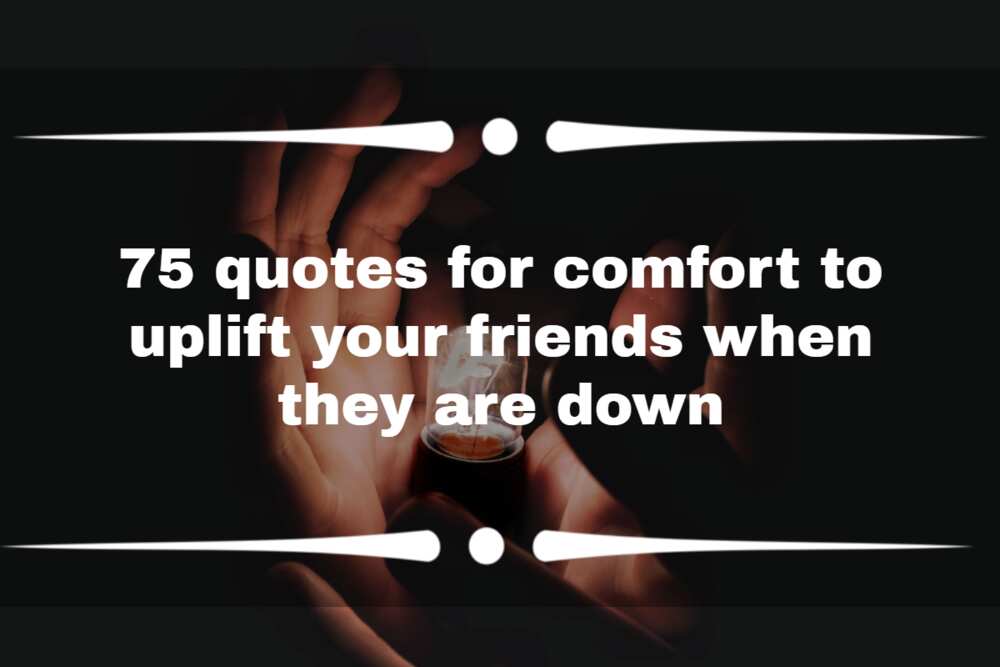 No one is always prepared to face hard times as they come unexpectedly and can easily ruin your day or career. However, to overcome such low moments in life, you need quotes of comfort for solace and to help you get back on your feet.
Comforting quotes for a friend
A good friend will be there for you during happy times, but the best friend will support you during tough times. If your friend is disappointed or going through a challenging phase in life, these words of comfort will help restore hope.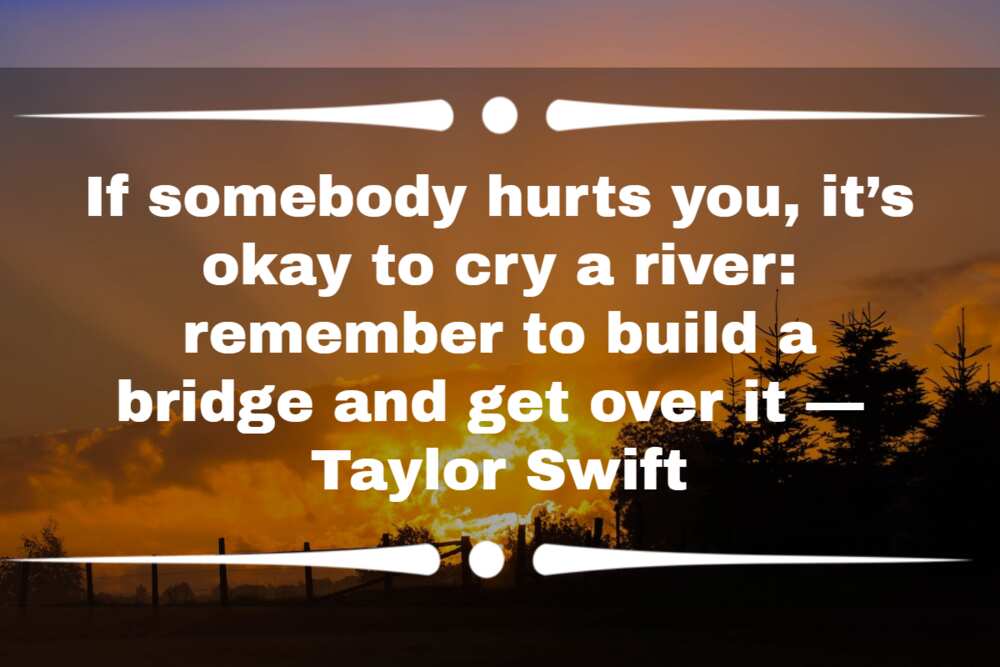 Life's challenges are not supposed to paralyse you; they're supposed to help you discover who you are. — Bernice Johnson Reagon
When you get lost in a strange place, nothing is more comforting than finding your friend whom you trust and who can show you the way. — Toba Beta
Never be afraid to trust an unknown future to a known God. — Corrie Ten Boom
Though no one can go back and make a brand new start, anyone can start from now and make a brand new ending. — Carl Bard
One way to get comfort is to plead the promise of God in prayer and show him his handwriting; God is tender of His Word. — Thomas Manton
Accept responsibility for your life. Know that you will get where you want to go, no one else. — Les Brown
One of the most important things you can do on this earth is to let people know they are not alone. — Shannon L. Alder
If somebody hurts you, it's okay to cry a river: remember to build a bridge and get over it. — Taylor Swift
A real man does not need to dim the light of his woman to make himself feel brighter. — Ronda Rousey
The best thing you could do is master the chaos in you. You are not thrown into the fire; you are the fire. — Mama Indigo
You are such a courageous soul that I know you'll be able to make it through anything.
If you're barely hanging on, remember that you've survived 100 percent of your bad days.
If there is anything I can do, big or small, let me know. Please do not hesitate, whether it is a hug, a homemade dinner, or someone to listen to.
Your mistakes and failures don't define who you are. Believe you can, and you'll eventually get there. I'll be there to hold you up.
My friend, remember that you are important and worthy of everything good in this world.
Comfort phrases for the bereaved
Losing a loved one is a traumatising experience, and a bereaved person requires consolation to help them get through the moment. Even though it is difficult, comfort quotes can help ease their hearts. Use these phrases and quotes to comfort a bereaved person.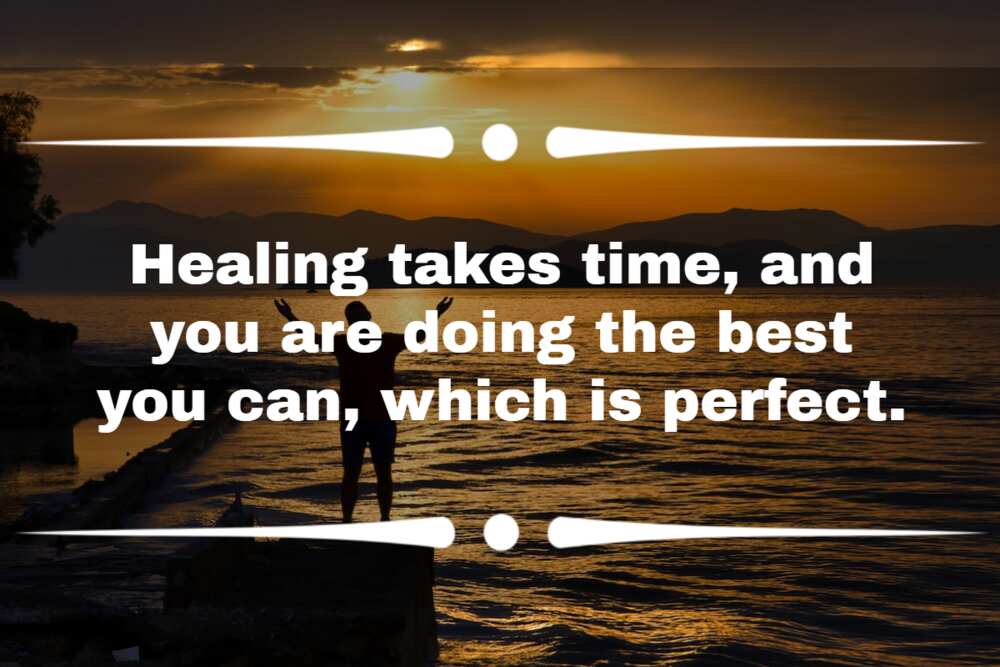 Death ends a life, not a relationship. — Mitch Albom
Life is eternal, love is immortal, and death is only a horizon; and a horizon is nothing save the limit of our sight. — Rossiter Worthington Raymond
The greatest tribute to the dead is not grief but gratitude. — Thornton Wilder
Unable are the loved to die, for love is immortality. — Emily Dickinson
After you have wept and grieved for your physical losses, cherish the functions and life you have left. — Morrie Schwartz
We must embrace pain and burn it as fuel for our journey.— Kenji Miyazawa
Don't be dismayed at goodbyes. A farewell is necessary before you can meet again, after moments or lifetimes, is certain for those who are friends. — Richard Bach
The darker the night, the brighter the stars. The deeper the grief, the closer God is. — Fyodor Dostoevsky
You care so much you feel as though you will bleed to death with the pain of it. — J.K. Rowling
Words are like nets - we hope they'll cover what we mean, but we know they can't possibly hold that much joy, grief, or wonder. — Jodi Picoult
It might seem like the pain will never stop, but you should always remember that there are good days ahead.
Only time will tell if the pain of healing will disappear altogether, but it does get better with time.
Healing takes time, and you are doing the best you can, which is perfect.
I know now that we never get over great losses; we absorb them, and they carve us into different, often kinder, creatures. — Gail Caldwell
Grief, no matter how you try to cater to its wail, has a way of fading away. — V.C. Andrews
Comforting quotes for hard times in life
Hard times can demoralise you and make you lose the zeal to continue pursuing your goals. These quotes will make you find peace within yourself and continue striving for the best instead of giving up.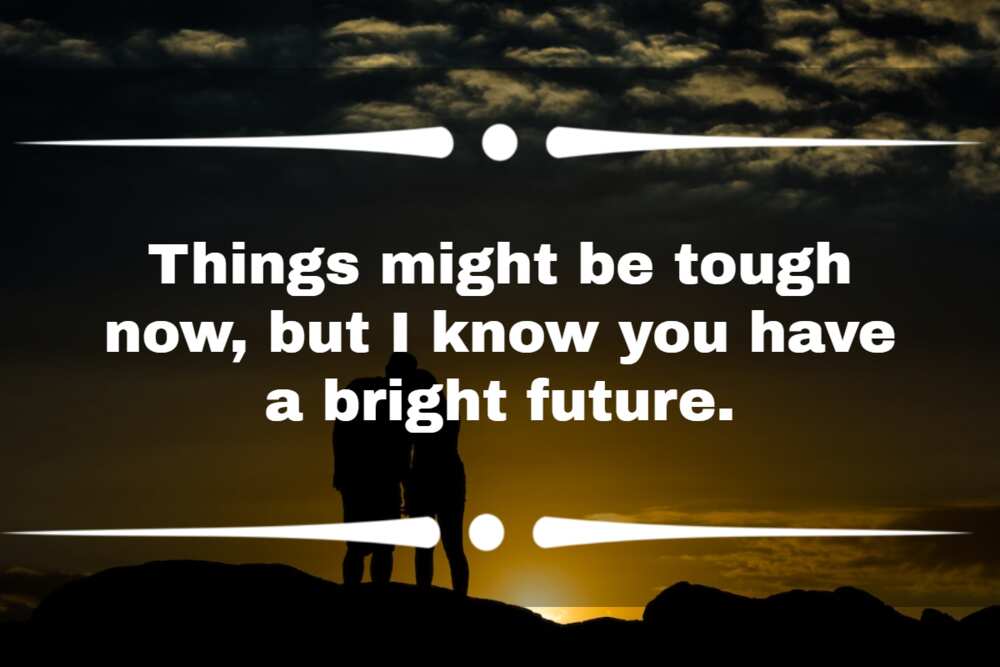 Have great hopes and dare to go all out for them. Have great dreams and dare to live them. Have tremendous expectations and believe in them. – Norman Vincent Peale
Obstacles don't have to stop you. Don't turn around and give up if you run into a wall. Figure out how to climb, go through, or work around it. – Michael Jordan
Promise me you'll never forget: You're braver than you believe, stronger than you seem, and smarter than you think. – A.A. Milne
You are today where your thoughts have brought you; you will be tomorrow where your thoughts take you. – James Allen
The greatest glory in living lies not in never failing but in rising every time we fail. — Nelson Mandela
Do not give way to useless alarm; though it is right to be prepared for the worst, there is no occasion to look on it as certain. – Jane Austen
We should always pray for help, but we should always listen for inspiration and impressions to proceed in ways different from those we may have thought of. — John H. Groberg
Just as despair can come to one only from other human beings, hope, too, can be given to one only by other human beings. — Elie Wiesel
Time makes fools of us all. Our only comfort is that greater shall come after us. — E. T. Bell
Prosperity is not without many fears and disasters; adversity is not without comforts and hopes. — Francis Bacon
So many people admire your resilience. Remember that every time you want to give up.
Things might be tough now, but I know you have a bright future.
If you want a better life, you must take control of your actions, shape your path, and know your final destination. It's not too late to start.
I know the challenges you are facing. Keep on pushing hard; sooner, you will overcome everything and achieve your goals.
No matter how alone you think you are, you are not alone, I am always here if you need me, and God is just a prayer away.
Uplifting comforting quotes to boost your morale
Are there days you feel so low that you lack the push to do anything constructive? Well, it is quite normal to have such days occasionally, but instead of letting the feeling spoil your planned activities, these quotes will inspire you to carry on.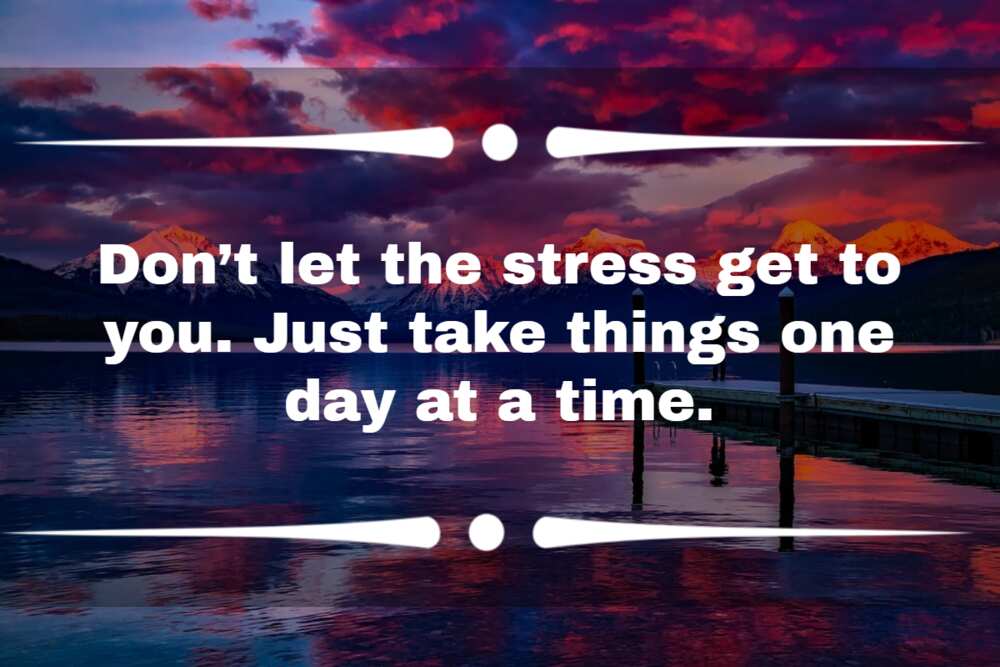 The best things in life are often waiting for you at the exit ramp of your comfort zone. — Karen Salmansohn
You are today where your thoughts have brought you; you will be tomorrow where your thoughts take you. — James Allen
Sometimes our light goes out but is blown again into instant flame by an encounter with another human being. — Albert Schweitzer
The greater the difficulty, the more glory in surmounting it. Skilful pilots gain their reputation from storms and tempests. — Epictetus
To be outstanding, get comfortable with being uncomfortable. — Alrik Koudenburg
Out of suffering have emerged the strongest souls; the most massive characters are seared with scars. — Khalil Gibran.
It's alright to cry. It's alright to hurt. It's alright to be confused. Hope will rebuild landmarks. Hope will outlive the broken hearts. Hope will outlive the disillusioned. — Alan Cox
A hero is an ordinary individual who finds the strength to persevere and endure despite overwhelming obstacles. — Christopher Reeve
You're going to go through tough times, that's life. But I say, 'Nothing happens to you; it happens for you'. See the positive in adverse events. — Joel Osteen
Just as despair can come to one only from other human beings, hope, too, can be given to one only by other human beings. — Elie Wiesel
I'm not sure what's going on, but I'm here if you need to get it off your chest.
Don't let the stress get to you. Just take things one day at a time.
To be successful in life, you must sacrifice. You will have happiness and satisfaction once you have faced some difficulties.
You have only tried once, you still have more than 1000 times to try, rise up, and try. If you fall, we will be here to lift you up.
All is not lost. Change your attitude, and approach things from a different angle. You will be amazed by the outcome.
Best comforting words for encouragement and reassurance
When someone is down, all they need is a little encouragement and reassurance to help them through the situation. Comfort words may seem little, but they will go a long way in uplifting their spirit.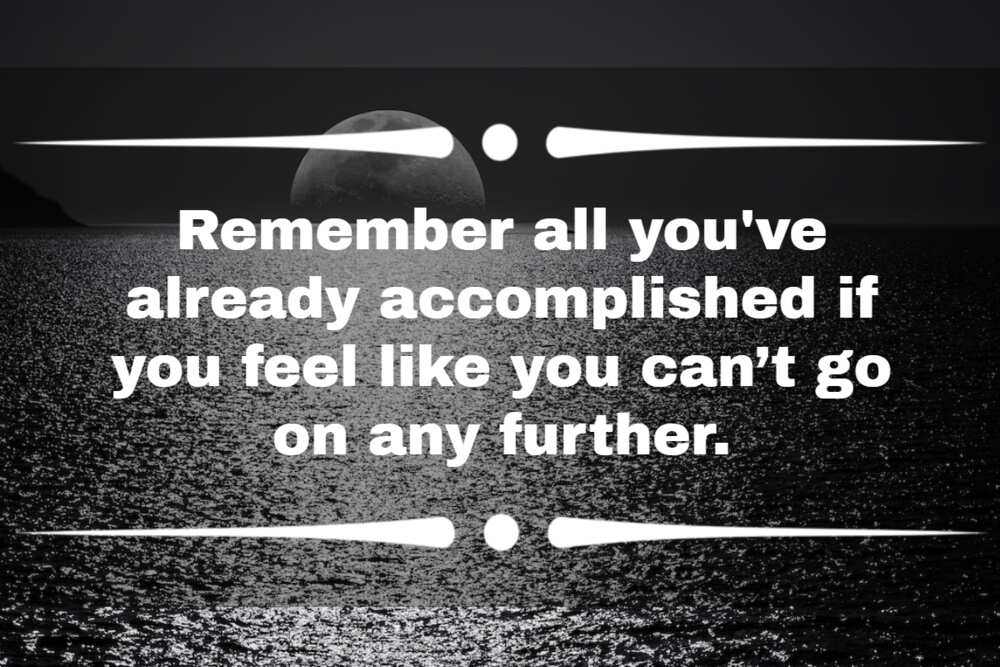 It's okay to feel down every now and then. What's most important is that you get back up.
If you feel like you're not doing enough, remind yourself that just getting out of bed is enough!
No matter how low you feel, things will always get better!
I know you're going through a difficult time, so let me know how I can support you.
Remember all you've already accomplished if you feel like you can't go on any further.
Don't let yourself get overwhelmed or discouraged. You can come back stronger than ever after everything is over and done.
Your feelings are valid no matter what they are because your happiness matters to me. Know that nothing would make me happier than to sit and listen if you need me.
The feelings of depression and sadness come and go, but they won't last forever.
Don't let yourself get stuck in a rut. Keep going, and eventually, the bad feelings will fade away.
I know it might not seem like much, but I hope to be a bright spot in your day.
Put a perfect smile through the hard times; remember that everything happens for a reason.
Dear friend, always be thankful for life and what it offers. Be positive that tomorrow will be better.
You are an achiever and not a failure. Cheer up, rise up, and do what you love doing best, let them laugh at you, but in the end, you will be the one having the last laugh.
You've always been a fighter, so I know you'll get through this. Don't lose that strength; don't let go of that bravery.
It's okay to feel down today and perhaps even tomorrow. But always remember that you are a champion. You are amazing, never forget that.
Quotes for comfort come in handy when facing difficult circumstances, and you need some consolation to uplift your spirit. You can also share them with friends whom you know are going through tough times in their life.
READ ALSO: 57 motivational progress quotes to give that much-needed push
Legit.ng recently published motivational progress quotes. Progress is essential if you want to achieve any goal in life. No matter how little progress is, it is a step forward.
Sometimes, you must go the extra mile to achieve your goals. Remember that nothing comes easily; therefore, you must have a solid mindset to pick yourself up on days you do not feel like doing it. These quotes will give you the needed push.
Source: Legit.ng