How to clear system data on iPhone or iPad: 7 easy methods
Do you find your iPhone or iPad slowing down with prolonged use? Chances are your device is overloaded with unwanted data that is taking up precious space on your device and slowing down its overall performance. Left to its own devices, system data on an iPhone can gobble up the entire storage capacity. Here is a simple guide on how to clear system data on iPhone.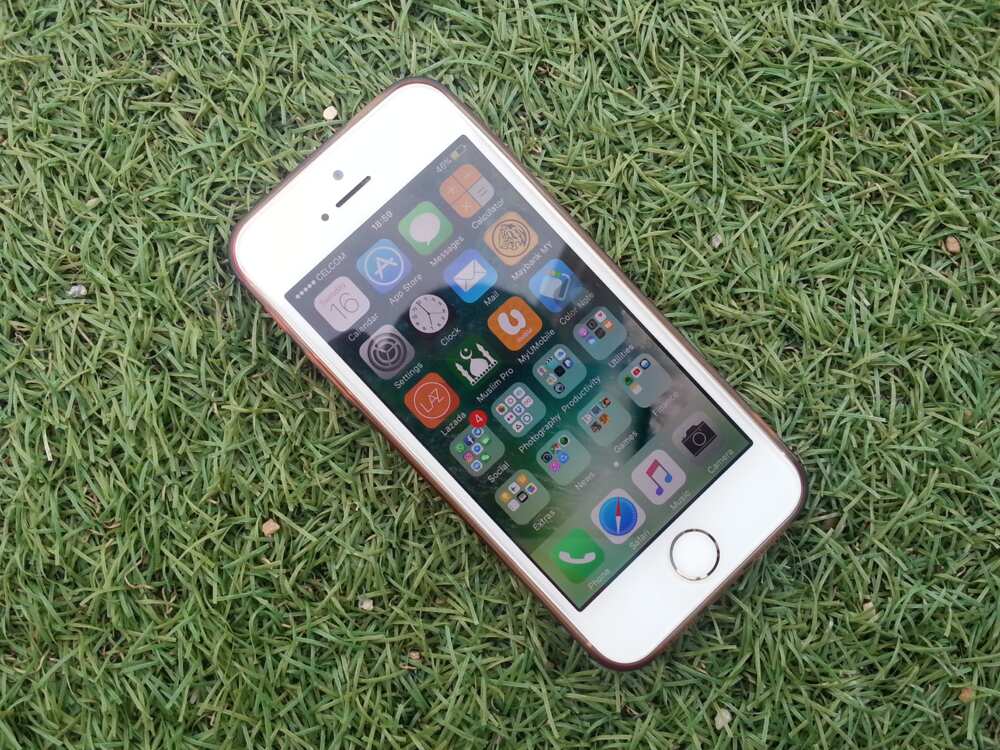 The process of how to clear system data on iPad or iPhone can help you free up important storage space, enhance device speed, and keep your iOS device running smoothly. It improves the performance of your device, increases its longevity, and provides you with a better overall user experience.
How to clear system data on iPhone or iPad
Are you tired of your iPhone being slowed down by the overwhelming amount of system data stored on it? Or maybe you simply want to free up some storage space to make room for new photos and apps.
Whatever the reason, knowing how to remove system data from iPhone is essential. Here are some approaches you can employ and say goodbye to system data clutter and hello to a faster and more efficient iPhone experience!
Deleting the message history
Configuring your iPhone or iPad can automatically erase your messages at intervals is possible. This guide outlines how to free up system data on iPhone by enabling auto-deletion in messages.
Access settings
Navigate to messages
Scroll to the bottom and tap on "Keep Messages."
Choose either one year or thirty days as desired.
It is essential to regularly check and remove unneeded files from the notes and voice memos apps, as each time an item is accessed or stored on iCloud, it will take up space in the system data iPhone storage.
Clearing the browsing history
Regularly deleting browsing history and website data is recommended to keep your iOS device's storage capacity optimal and protect your privacy.
Although this may impact your convenience by eliminating a personalized, faster browsing experience, it is not wise to retain website caches for extended periods. This guide will help you clear the browsing history from Safari, Chrome and Firefox browsers.
Clearing Safari browsing history
To clean Safari caches,
Go to the Settings app on your iPhone or iPad
Locate Safari
Choose "Clear History and Website Data".
Clearing Chrome browsing history
To delete your browsing history in Chrome,
Open the app.
Select the three-dot icon at the bottom.
Go to history and tap the "Clear Browsing Data" option.
Select the time range for which you wish to delete your browsing history.
Tap on the "Clear Browsing Data" option.
Clearing Firefox browsing history
To erase the entire history,
Launch the application.
Tap on the menu icon (three horizontal lines) at the bottom right of the screen.
Tap on the "History" option.
Select "Clear Recent History" and then "Everything" in the menu.
Clearing app caches and offloading unused apps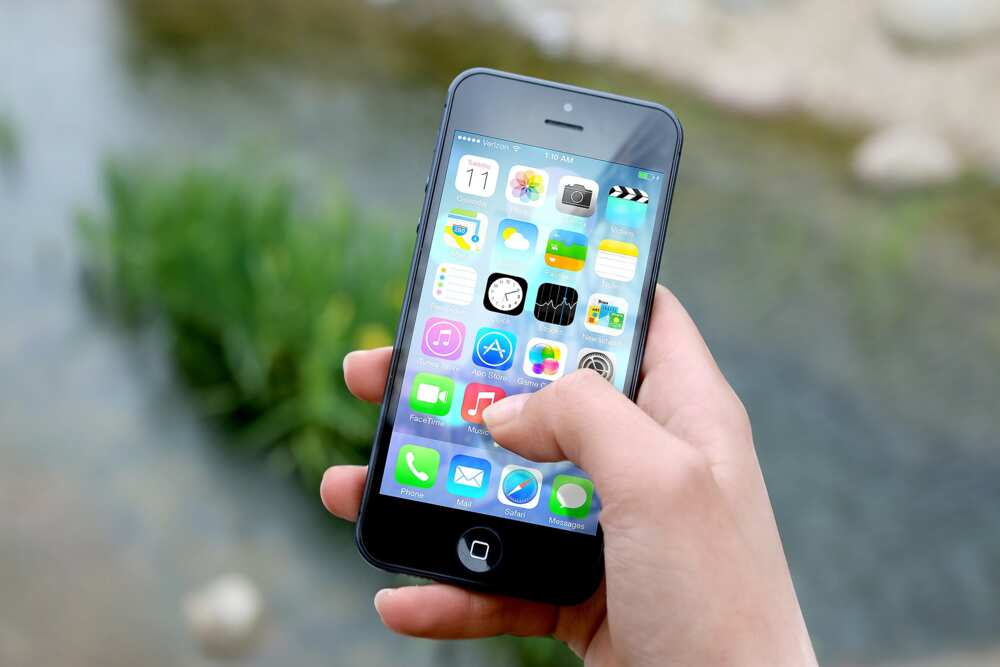 To optimize the performance of your device, it is recommended that you erase the cached data of your apps at least once or twice every month. The following steps will guide you on how to clear up system data on iPhone effectively.
Head to settings.
Go to general.
Go to iPhone storage
If the app has the option to clear its cache, select that .
If not, choose "Delete App."
Finally, reinstall the app from the App Store.
To remove the app itself but preserve its caches, you can offload it. This process will clear out all iPhone system data but not delete any data you accumulated during your use, such as your passwords.
To offload unused apps,
Open settings (For iOS 15 or later, open the App Store).
Go to general.
Select iPhone storage.
Turn on the "Offload Unused Apps" feature.
Removing large attachments to reduce iPhone system data
Attachments of large size in messages take up a considerable amount of system data. If you are running iOS 14 or lower, you can review such large attachments; however, this functionality is removed in iOS 15, only permitting the review of already downloaded media.
Here are simple steps on how to reduce system data on iPhone.
Go to the "Settings" menu.
Choose general.
Choose iPhone storage .
Open up either "Review Large Attachments" or "Review Downloaded Videos".
Tap "Edit" at the top right.
Select the items you want to delete.
If you are running iOS 14 or earlier, you can delete them with the trash icon. If you have iOS 15 or later, delete each video using the red minus sign.
Updating the iPhone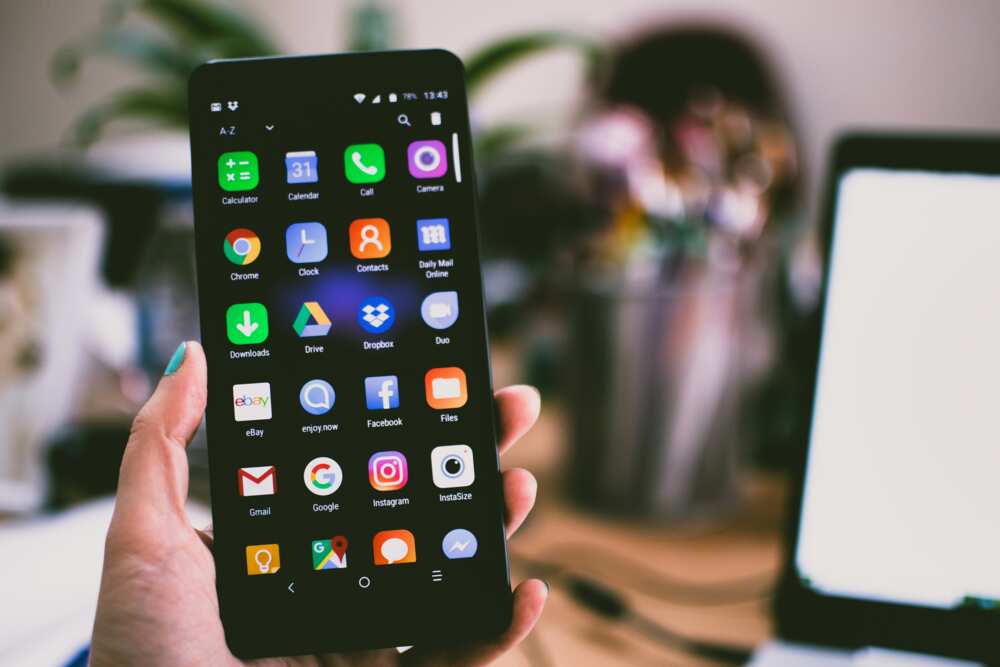 When you realize your system storage is significantly overwhelmed, a simple upgrade to the latest version of iOS can be the most time-efficient solution. An update could be the key to reclaiming valuable memory.
Navigate to settings.
Go to general.
Open software update.
Locate the latest version.
Select "Download and Install" to start the process.
Upon completion, you can view the system data storage status in settings.
Force restart
Forcing your iPhone to restart can help you eliminate some choking system data.
Initiate the process by tapping the volume up button for a few seconds.
Then, do the same with the volume down button.
To conclude, press and hold the side button until the Apple logo appears, and you can then let go.
Factory setting
When none of the solutions has proven successful, restoring the device to its factory settings is the only recourse. While this involves completely erasing the device's system data, it can offer a fresh start and is especially helpful when looking for a clean slate.
However, before proceeding, you must back up your device's information using iCloud or iTunes.
Go to the settings app.
Go to general.
Then go to reset .
Select the option "Erase All Content and Settings."
After clearing it, use the set-up assistant to set the device back up.
Instead, you can use iTunes to return your device to its former state.
Connect your iPhone to your Mac or Windows computer and open either iTunes (for macOS Mojave or earlier) or Finder (for macOS Catalina or later).
Choose your device and click the "Restore iPhone/iPad" button.
After that, follow the on-screen instructions to finish the restoring process.
Knowing how to clear system data on iPhone or iPad is crucial in ensuring your device runs smoothly and efficiently. The seven methods discussed in this article offer a variety of ways to clear different types of system data, including cache, cookies, and junk files. It is important to regularly clear system data to avoid storage issues and potential performance problems.
Legit.ng recently published a guide on how to get water out of charging port without ruining your phone. Taking care of a mobile device is top of the list for most cellphone users.
Accidents happen and when water gets into the charging port, it can hinder the charging process or even cause damage to the device if not addressed promptly. By following the correct steps, you can help in preventing the damages that water can cause on your phone.
Source: Legit.ng