Nigeria has officially entered into recession
Nigeria has officially gone into recession, reports reaching Legit.ng have confirmed.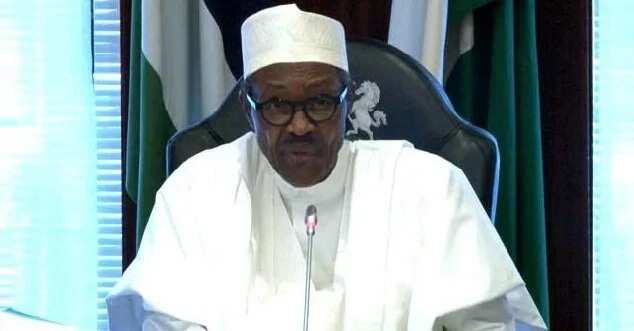 The British Broadcasting Corporation and The Cable both quoted figures released by the National Bureau of Statistics (NBS) to prove that the country, one of Africa's largest economies, has officially gone into recession.
READ ALSO: Investors set to Inject $14billion into Nigerian Economy
This is the first time it is happening in 29 years, the report by The Cable claimed adding that the NBS figures showed that in the gross domestic product (GDP) for the second quarter of 2016, Nigeria's economy contracted by 2.06 percent.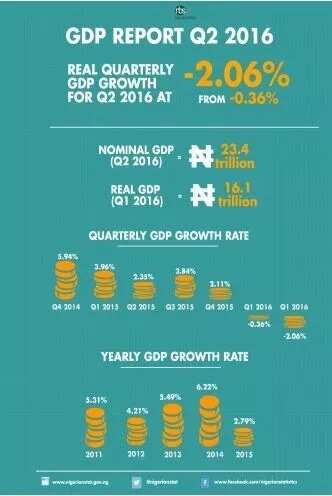 https://tuko.co.ke/">
The NBS figure further showed that in the first quarter of 2016, the country's economy shrank by 0.36 percent to hit its lowest point in 25 years. The second quarter report makes the country's economy the worst in three decades.
The report also quoted a World Bank data as revealing that the last time Nigeria had such level of economic decline was under the regime of Ibrahim Badamasi Babangida.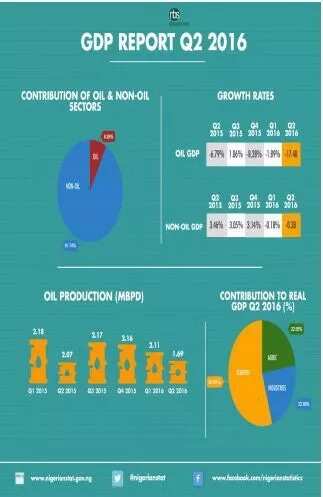 Information received by Legit.ng from the official website of the NBS states: "In the second quarter of 2016, the nation's Gross Domestic Product (GDP) declined by -2.06% (year-onyear) in real terms.
"This was lower by 1.70% points from the growth rate of –0.36% recorded in the preceding quarter, and also lower by 4.41% points from the growth rate of 2.35% recorded in the corresponding quarter of 2015.
"Quarter on quarter, real GDP increased by 0.82% During the quarter, nominal GDP was N23,483,954.78 million (in nominal terms) at basic prices.
"This was 2.73% higher than the Second Quarter 2015 value of N22,859,153.01 million. This growth was lower than the rate recorded in the Second Quarter of 2015 by 2.44% points."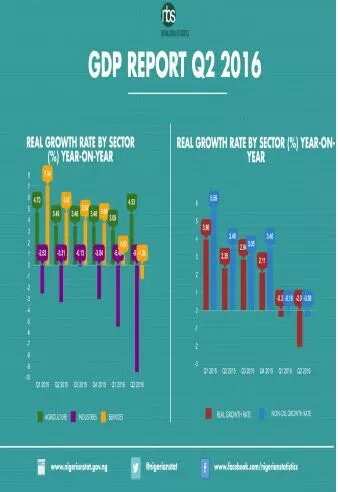 READ ALSO: Buhari to adopt use of technology in fight against corruption
In 1987, the economy recorded a decline of 0.51 percent and 0.82 percent in first and second quarters respectively.
On Tuesday, August 30, Legit.ng reported that the Nigerian economic crisis had seen the naira fall from around 216 to 415 in the last 15 months and inflation up to 16.5 per cent from a single digit mark in the last year, among other negative economic indices.
Source: Legit