7 bridal henna designs for the Hausa bride
Henna is traditionally used for special occasions, It's beauty lies in its intricacy. Also known as laali or mehndi, it is used to beautify the hausa or fulani bride on her wedding day. It takes patience and very steady hands to apply the henna tattoos correctly.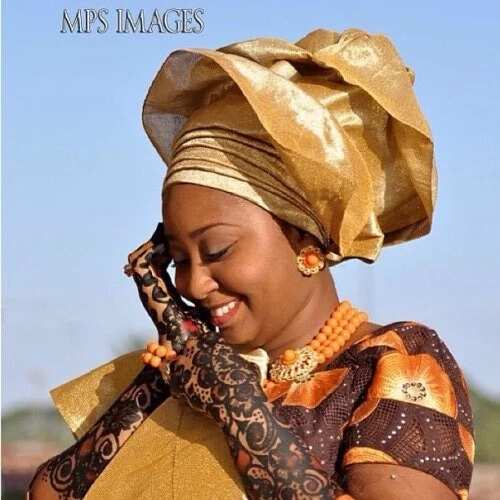 The time is spent as the last free time with friends, henna mixture is used to design the brides's hands, palms and legs. Used in advent to beautify the bride for her groom, the bride's friends are also decorated with simple designs. The designs are most times, very intricate and show a high level of creativity.
READ ALSO: Check out the prettiest Hausa Muslim brides of 2016 so far (photos)
In previous years, the henna paste was applied to the skin with a matchstick for precision. These days, henna can be purchased in the form of a cone and a small opening can be made at the point of the cone so that intricate designs can be created on the skin.
Below are pictures of bridal henna designs.
1. Goes well with gold and silver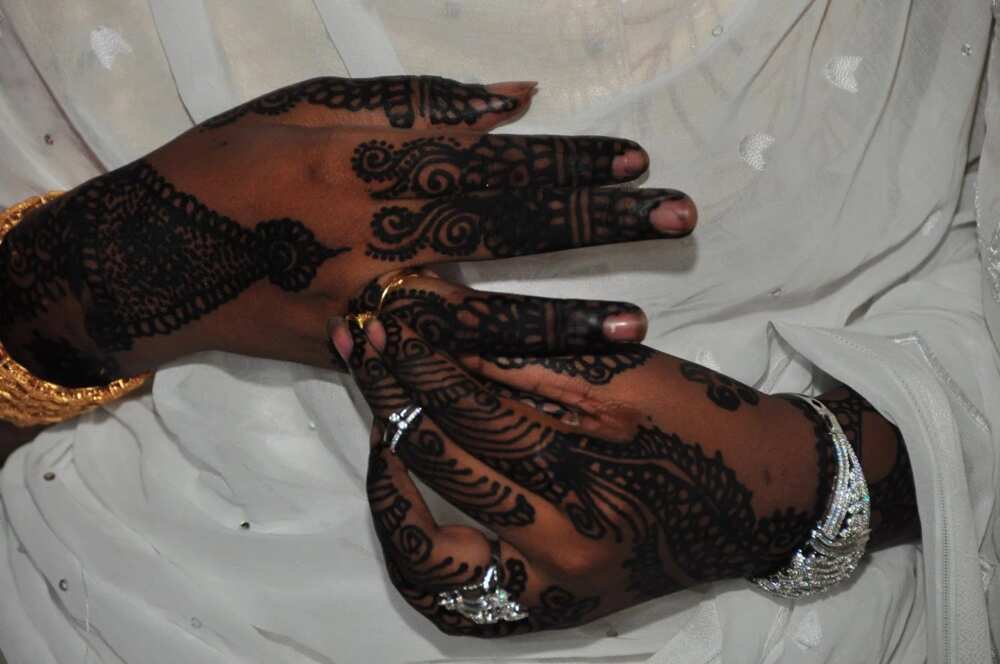 2. More like a masterpiece painting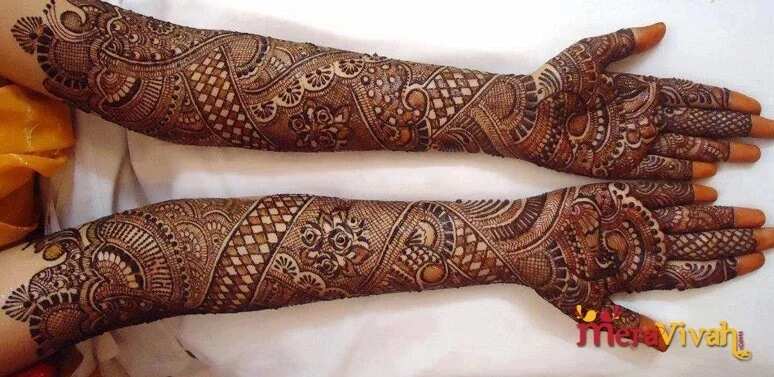 3. As delicate as lace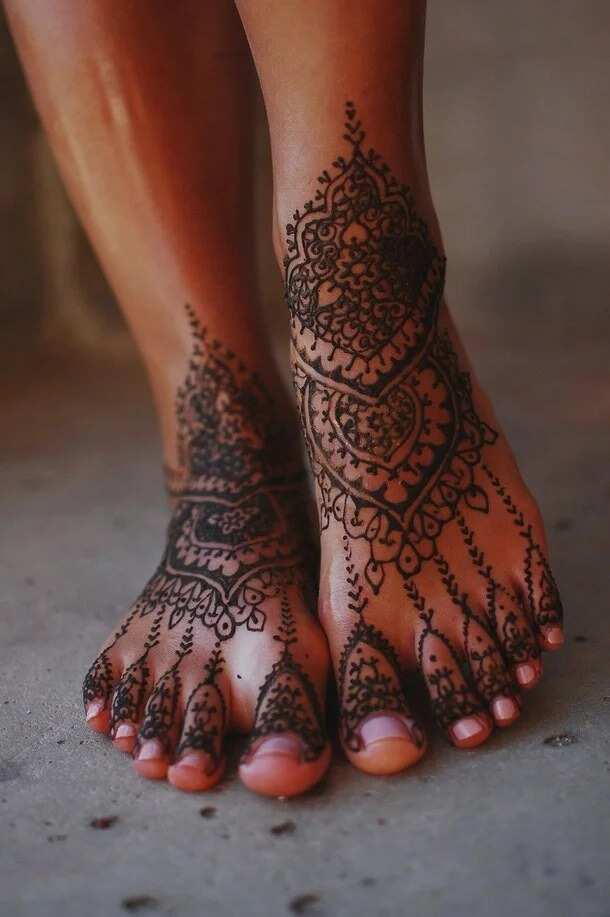 4. Bejwelled... beguiling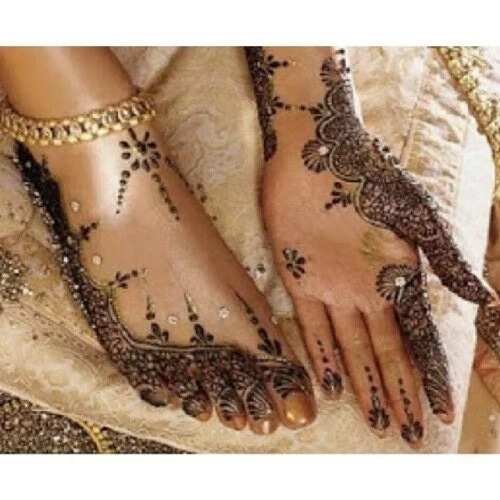 5. Stepping on daisies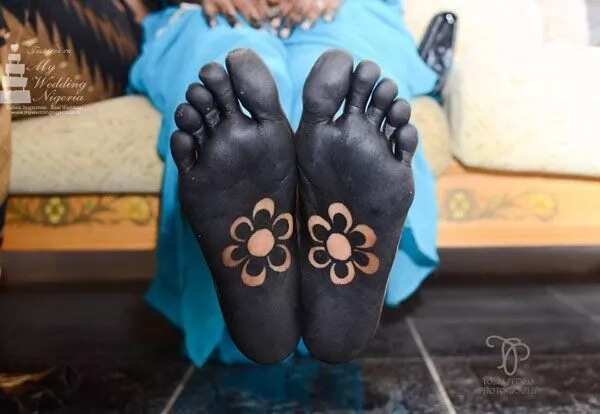 6. Black is beautiful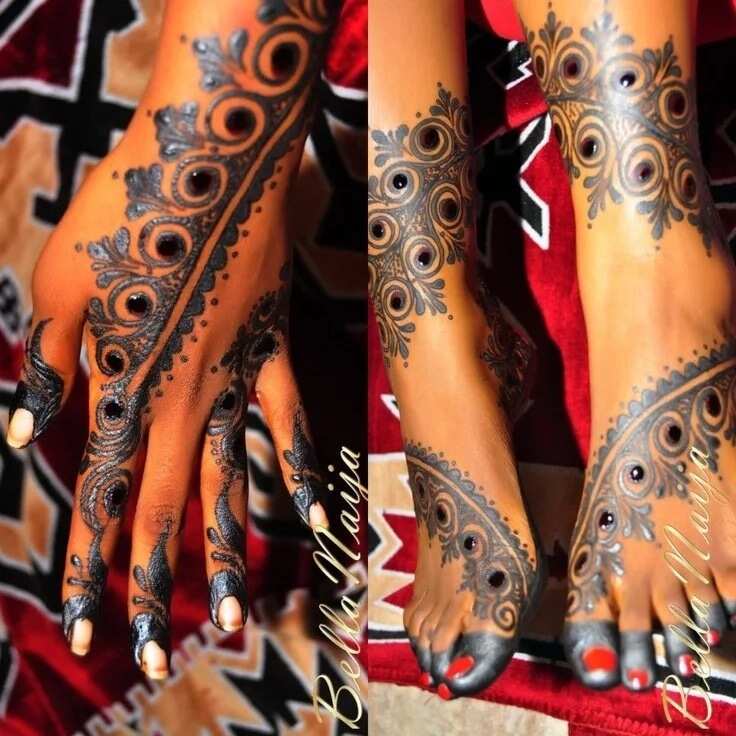 READ ALSO: See the pictures of these beautiful ladies from the northern part of Nigeria
7. As pretty as the finest cloth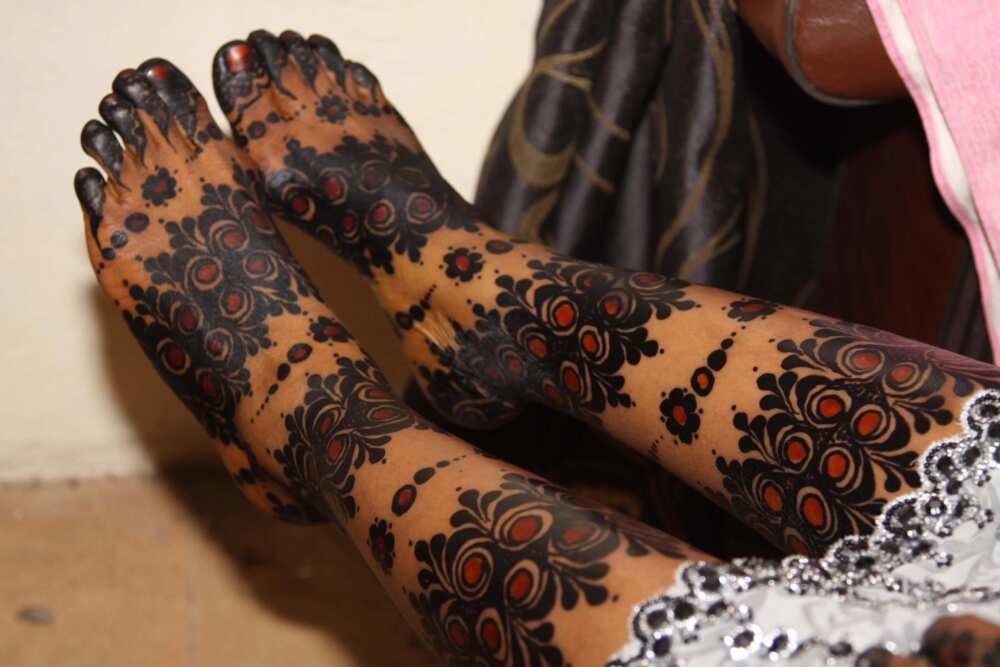 Source: Legit.ng