Coup: FG ignores Turkey's request to close Turkish schools
- The relations between Nigeria and Turkey have been traditionally cordial
- But the recent coup in Turkey and a request by the Turkish government to Nigeria may trigger a diplomatic row
- The Turkish government had requested the closure of 17 Nigerian Turkish International Colleges (NITC)
The federal government has ignored the request by the Turkish government seeking for the closure of 17 Nigerian Turkish International Colleges (NITC).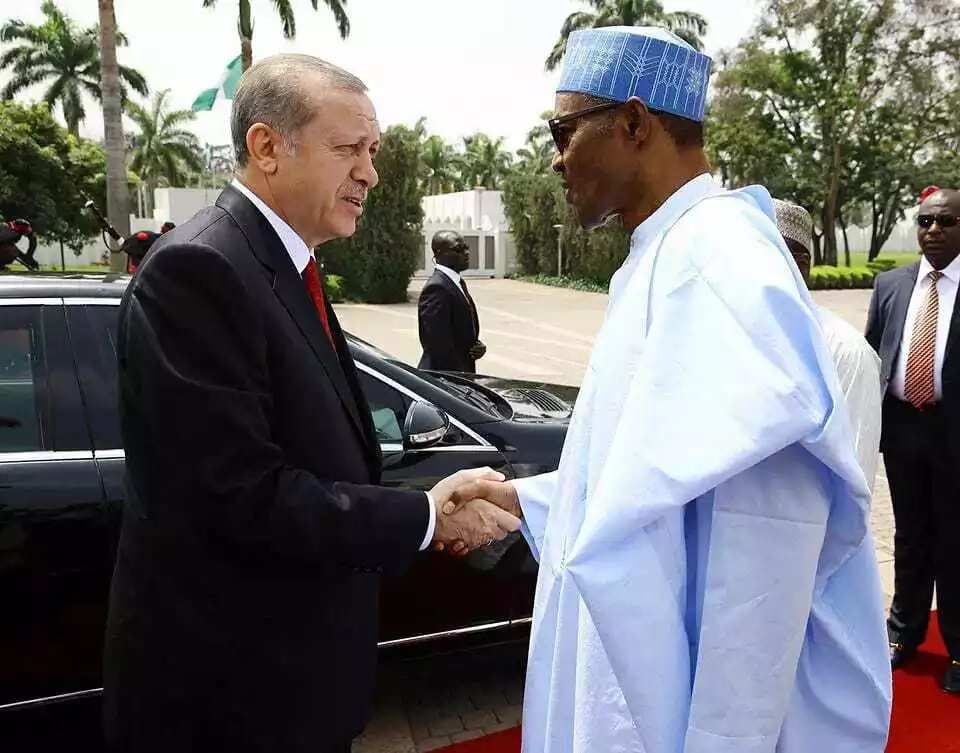 During a visit to the vice chairman of the Senate committee on foreign affairs, Shehu Sani, the Turkish ambassador to Nigeria, Hakan Cakil, said his government had requested the Nigerian government to shut down the colleges because they were allegedly linked to Fethullah Gulen, the US-based cleric who was blamed for the failed coup.
He went on to say the colleges were run by Gulen's movement, a sect which was trying to overthrow the Turkish government as well as train terrorists.
The comment by Ambassador Cakil drew the ire of many Nigerians especially whose wards either graduated or are schooling in the colleges.
The Nigerian government however reacted quickly, saying the  allegation was frivolous because it lacked legal merit.
Speaking to journalists in Abuja, the minister of education, Malam Adamu Adamu, said the request by the Turkish government did not hold water because it appeared to be without evidence.
He gave the assurance that the schools would remain open until there was substantial fact for government to take action upon.
READ ALSO: Tension as Buhari shuts 9 foreign embassies, SEE list
The spokesman of the colleges, Mr Cemal Yigit, said the allegation was a deliberate attempt by the Turkish government to smear the image of the colleges.
"That is how they do the defamation campaign. It is so unfortunate that the smear attack is even reaching Nigeria," Yigit said.
According to Daily Trust, he said the schools have about 5,000 students and employed about 2,000 Nigerians.
The annual trade volume between Turkey and Nigeria was $1.2 billion by second quarter of 2016, and this consists of clothing, food, engines and automobile parts, as well as pharmaceuticals.
In return, Turkey imports sesame seeds, petroleum, raw and semi-processed leather and rubber from Nigeria.
Turkey's President Recep Tayyip Erdogan had said during his recent visit to Nigeria that, "Our total trade volume is currently at $1.145 billion. Our export is $314 million and our import is $831 million. As you can see, the result is to the favour of Nigeria.
"I believe that if the two countries combine forces, making use of our own respective resources, we would be able to come up with even better outcomes. As we speak, our business people are connecting with their Nigerian counterparts."
READ ALSO: Shocking: About 10,410 arrested for plotting coup?
Meanwhile, Nigerian leading financial institution, the United Bank of Africa (UBA) has also clarified reports linking it to the funding of the failed coup plotted in Turkey.
In a press statement released by the bank, it countered the claims by a Turkey-based newspaper, Yenisafak, that some of those arrested in connection with the July 15, 2016 failed coup plot implicated UBA as its sponsors.
Source: Legit.ng