INVESTIGATION: Culture of death: Twins murder and infanticide in the FCT
Editor's note: In this investigation, Aderonke Bello uncovers the silent but ongoing murder of twins and infants within the FCT area councils. She spoke to victims, rescued children, and to locals who have been directly and indirectly affected.
"Some men came to our house and asked if my sister's husband is around and I said that my sister's husband went out. They now asked if my sister is around and I said she is sleeping. I was trying to ask them what is happening but they did not answer me, they now pushed me away, the next thing that I saw them, they are carrying one of my sister's twin baby. She gave birth to a boy and girl, they now took the girl away," Lami Yakubu, an indigene of Kwali area council, narrated to NAIJ.com.
When Dorcas left the city of Kaduna to take care of her sister who just gave birth, she never anticipated the demise of one of the newly born twins of her only sister.
"Up till now, we don't know where the baby is since last year November. The community said they have to stop this. We couldn't go to the police because that is their culture, the culture that, when you give birth to twins they have to carry one and kill."
However, she agreed to the fact that twin babies are sacred: "The covenant that is like you will not make them get angry, anything they want or they order you give them, and that covenant you don't give to them will bring a lot of problem to you."
It is the 21 century and the killing of twins is rife within the area councils of the Federal Capital Territory (FCT).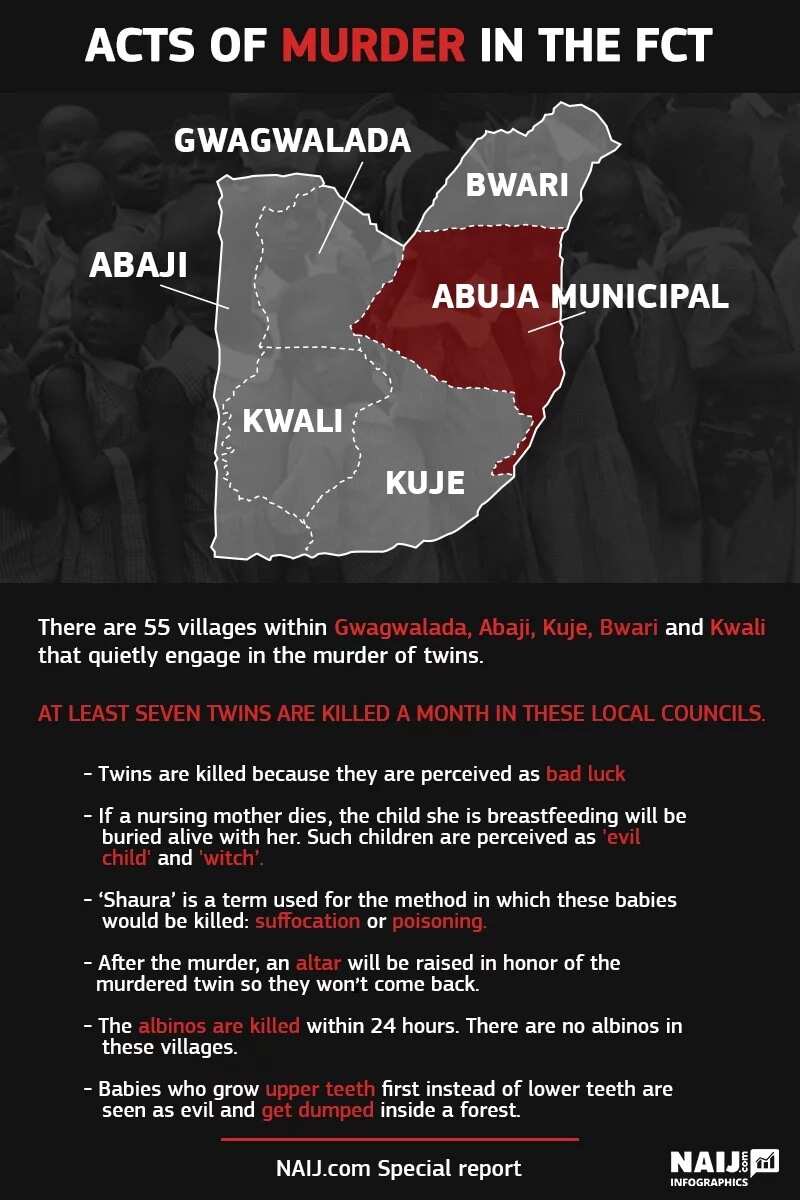 Cold-blood murder
Some area councils in the Federal Capital Territory (FCT) which are Bwari, Kuje, Gwagwalada and Kwali are killing twins,  the albinos and children of nursing mothers who dropped dead.
Investigations reveal that the practice is ongoing, twins, albinos are seen as bad-luck within these communities and they are not allowed to live.
"There is a belief in this land that any woman who gives birth to twins is a witch, and also the children are seen as bad luck who can draw diseases, deaths and misfortune to people within the community," Joel Sunday, an indigene of Kiyi in the Kuje area council, told Legit.ng.
This practice, which has been around for decades, is accepted by some indigenes of the communities or seen as nothing special, some also think the practice has stopped.
READ ALSO: How Albinos are murdered in Africa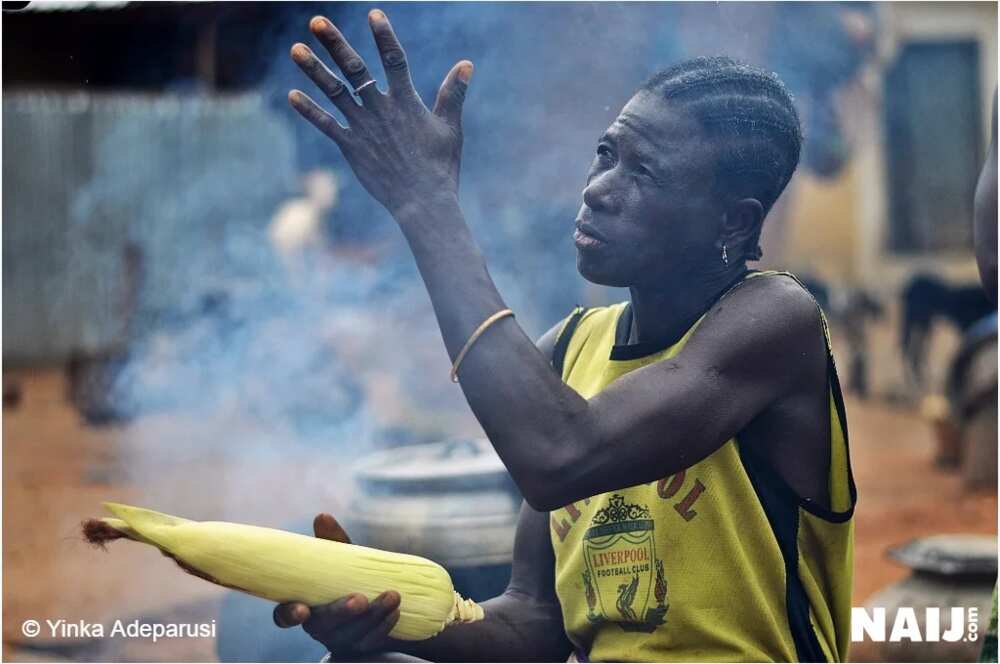 During this Investigation, it was discovered that at least seven twins across the four area councils are murdered in a month.
Pa Alkali Magaji, a farmer living in Kaida-Ganuwa in the FCT, and, whose courtyard housed two twin altars, said it is a normal thing for them to kill twins.
"Right from the beginning we don't accept twins in our village. If they happen to give birth to twins they believe that they are witches. Some they will order to kill them, some they will say no but some will do charm to block their coming again and if it happens that the twins die, the masquerade will eat them."
Murder process and altar
Infanticide is carried out through various means, most of which are local and in line with their tradition and culture. Babies that have been confined to death are killed through a gradual poisoning of cooked locally made herbs.
The babies will be kidnapped from their parents; some people will dress up like masquerade to scare away the mother, and then take one or two of the babies.
Suffocation is another method; these processes are termed as 'shaura'. After each ritual, a twin altar would be raised inside the house to appease the spirit of the twins so they will not come back to torment the community, and some also use the altar to worship the spirit of the children. Some were also said to be dumped inside the evil forest.
"If you can enter some houses, you will see the altars of twins, it is made of ashes and some other local herbs and no one must go there. It will be there in remembrance of the dead babies and to also plead with them not to fight the community," Madam Sidi, an elderly woman, told Legit.ng.
In contrary to Madam Sidi's claims, Baba Shuaibu argued this and said that altars are raised to celebrate twins in their deaths, a claim which was rejected by some, as the question many asked was: "How do you celebrate dead children?".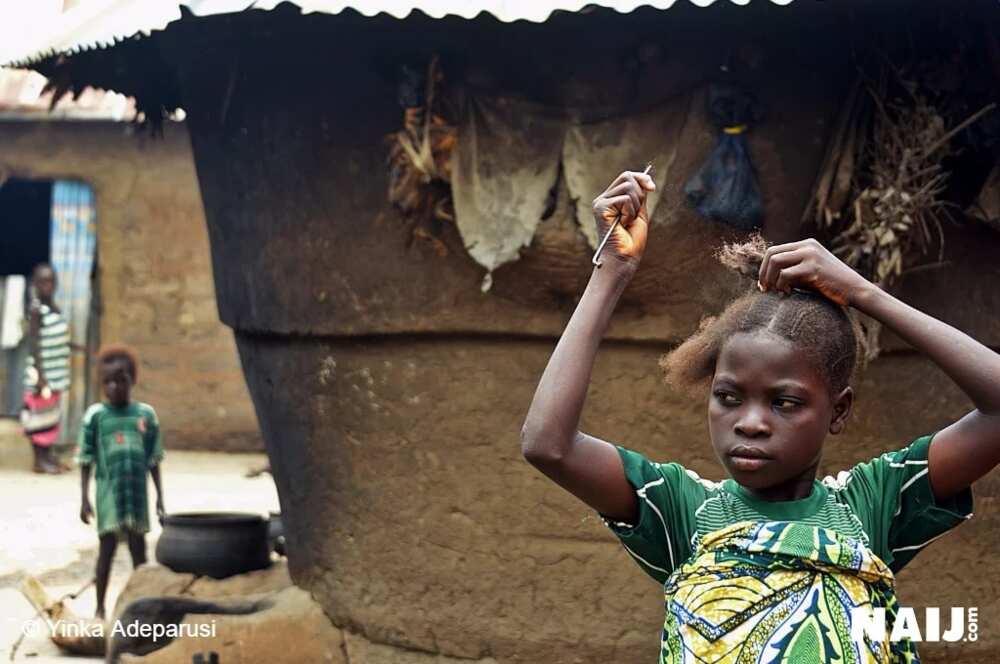 "We build altars to celebrate twins, any house that produces twins will build a barn-like altar in their remembrance."
Mr. Olusola Stevens, who runs a rescue centre for such children in Abuja, added, "They build curves for the twins, that's a sign when you see any of those curves and some sacrificial items in that compound, that means they have already given birth to twins before, and they are dead because if they are alive the altar will not be there, but have also seen triple altars, but is not very common. I have seen in two different communities where those altars are made, that means the woman has given birth to triplet but you will not see any of them alive."
Nursing mothers
Another gory discovery is the fact that, some of the locals are fond of burying children alive. Whenever a nursing mother falls sick and dies, the child will be blamed for the death and accused of witchcraft, sadly, the baby will be buried alive with the dead mother.
"Well this is strange but true, it is not a big deal. The baby will be laid face down on the dead mother's chest and then will be covered with earth, sometime you can hear the sound of the crying baby inside the grave but that is how it is around here," Beatrice (not her real name) an indigene of Bwari area council told Legit.ng on the phone.
Some people who Legit.ng's reporter asked about the practice declined to comment for the fear of arrest within the community. They neither denied nor confirmed these stories. The only people prepared to comment were those who chose to have telephone conversations.
They called to confirm the stories when the reporter left her contact number. The mostly anonymous callers pleaded with the government to come and stop these heart-wrenching act from occurring.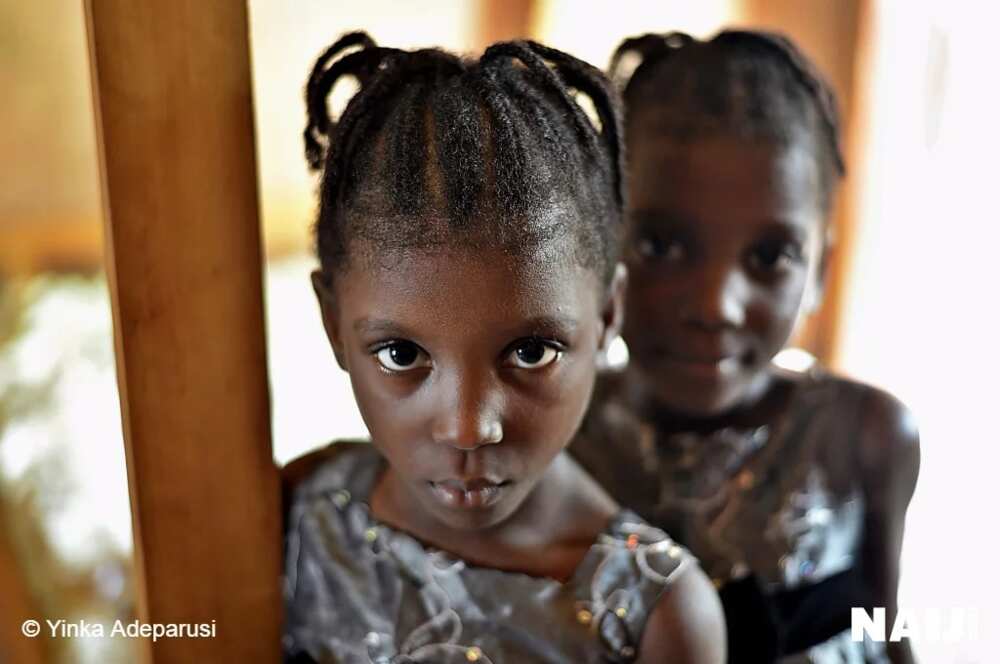 A man who identified himself as Peter Raymond said his wife and child are dead, he has made up his mind never to get married again, and he believes that he is also under a curse from his ancestors.
"As you see me, my wife fell sick, she was bleeding and I don't have money to take her to big hospital because she gave birth in the house. About a month later, she slept and didn't wake up, elders in the village snatched my baby and bury her with my late wife. I was very angry," he said.
Albinos
Unfortunately, there are no native albinos within the FCT Area Council that is living in these communities, as they are perceived as spirits and are often rejected.
Albino babies are not allowed to survive the next day. Further investigations reveal that the local midwives on their own kill these children as it is also not a good omen to them as healthcare workers.
Lives are snuffed out of them quietly, and the community goes about their businesses as if nothing has happened.
Olusola Stevens told Legit.ng about his discoveries since he started working in the area councils in 1999. "We have one she too was threatened. We never knew of albino until they brought that girl so when they brought her I was like 'Where is the mother?' They said mother is there and the father too, so I said why bring her here because they are thinking she's a spirit how can a child look like this so?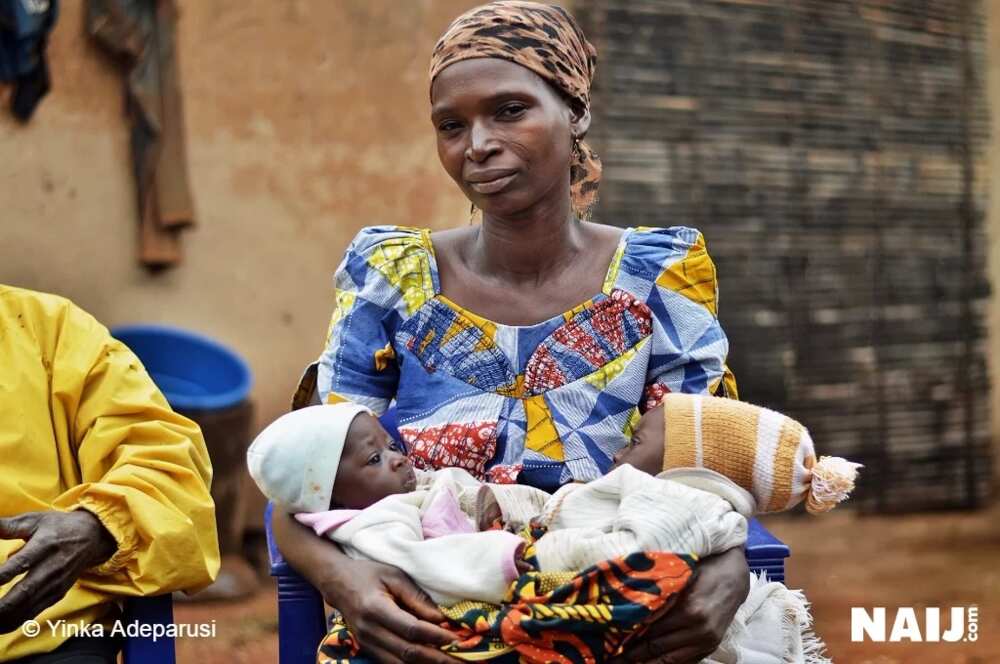 "Of course once a child is perceived to be born with evil they don't want to have anything to do with the child so let's do away with the evil child is the next thing. After her we have not been able to rescue any other. I wish they are not killing them secretly though and I have not also seen albino in some of the communities we have gone."
"Albinos, even imbecile. Anybody that have a form of imbecile in some village they kill them. They don't give them opportunity to live or even correct whatever wrong that came with their birth." 
When teething becomes evil
"Any child who brings out the upper teeth first is badluck to his parents and they are cast away in the evil forest. We have rescued some babies in the past," Mr. Stevens narrated.
Teething normally happens in babies between six to nine months, it is common for the lower tooth to come out first in babies, but is not abnormal for the upper tooth to come out first.
The myth believed by the people is that, a baby that grows the upper tooth first is evil who belongs inside the evil forest, should be left to either/killed and eaten up by wild animals, or die of hunger and starvation.
A nurse at an hospital in Wuse II, Abuja, Mrs. Shola Aremu, said: "It is ignorance, there is nothing wrong with a child developing the upper or lower teeth. These people only attach unnecessary things to the poor babies. Upper or lower teeth; the way each child develop differs."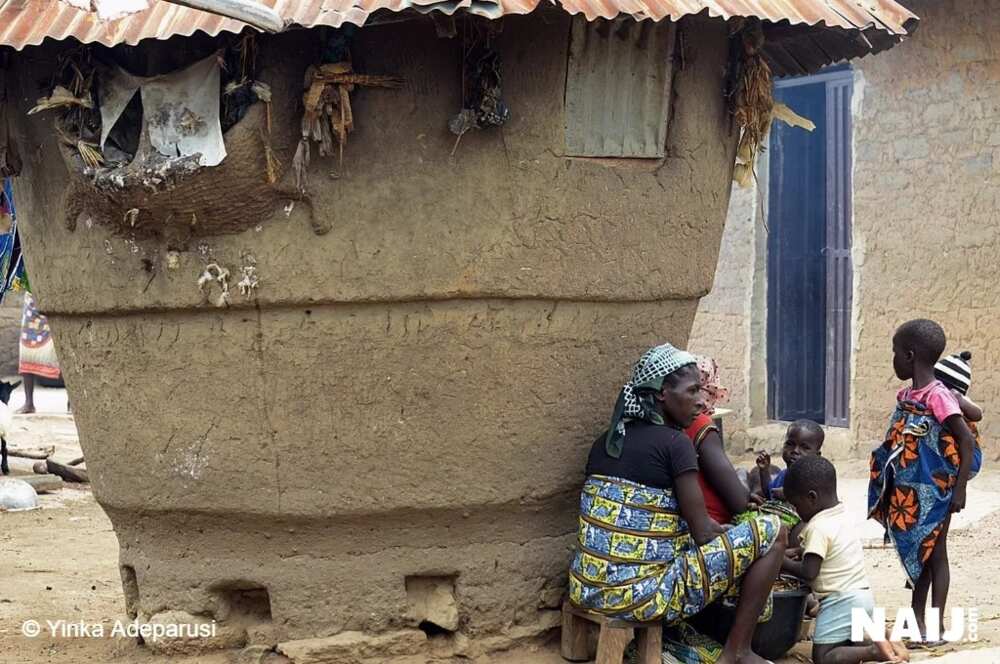 An elderly woman in Angwa-Sabudu in the Gwagwalada area council told Legit.ng that any child that develops upper teeth first would be killed.
"If anyone gives birth to a child that has upper teeth, such child is a witch and we will do the cultural thing to take the life of the child," Martha Wakili said.
Mixed reactions
Some locals who spoke to Legit.ng denied its existence of such infanticide, some are of the opinion that such things only existed in the past. However, many people agreed to the continuos killing, up till date because it is their culture and belief.
"I am from Kiyi in Kuje area council FCT, Abuja. It is not true we kill twins in our environment. People are getting awareness and the awareness is still going on, some people are saying something is wrong, yes, it existed before, and that was then not now anymore," Adamu Ahmed said.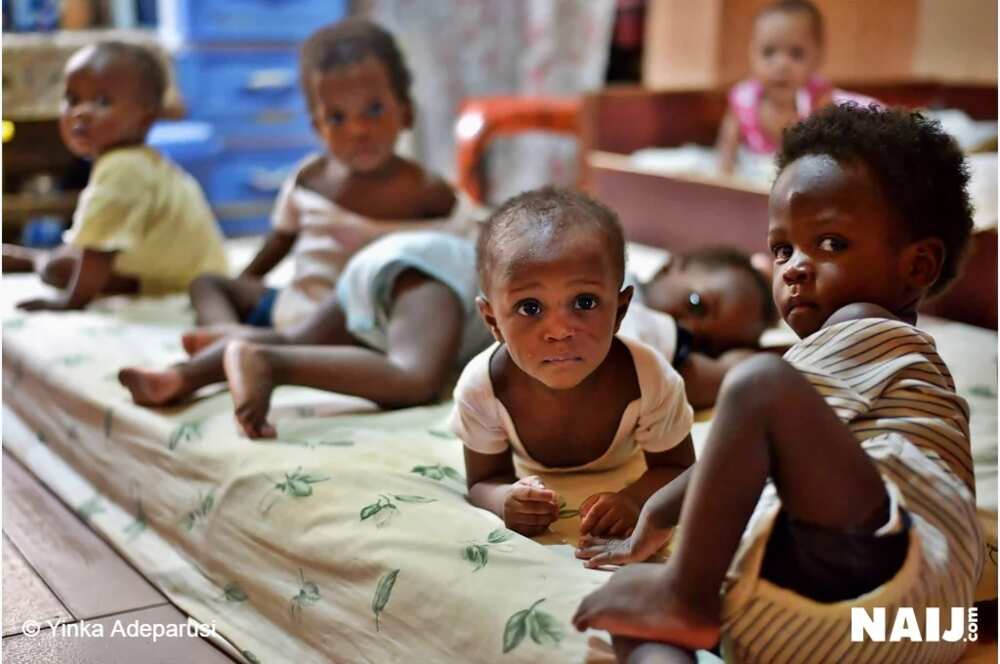 Aminu Galadima, also an indigene of Kuje area council said, "Since I was born I heard about it that some villages in Kuje council do such things, but our own village nothing like that, even my wife gave me twins and we are taking good care of them."
Another FCT local, Madam Cecilia Hosea, said such practise existed in the past but people no longer do it.
Rescue
"My name is Ruth Stevens, It's been very nice staying here. This place is a home for me and mummy and daddy are my parents. It's a very good place to stay, they take good care of us, send us to school and give us food to eat. I want to act in movies, my message to Nigerians is to stop killing twins, children are gifts from God."
Those were the words of 20-year-old Ruth, who was rescued as a baby by the Stevens who is running Vine Heritage Home in the outskirts of Abuja which serves as an abode for rescued children. The children, however, bear their surname.
"My message to Nigerians is that they should stop killing twins and they should embrace twins. They should welcome children, because there are some homes that without children. Their home will not be in peace and children are gift from God."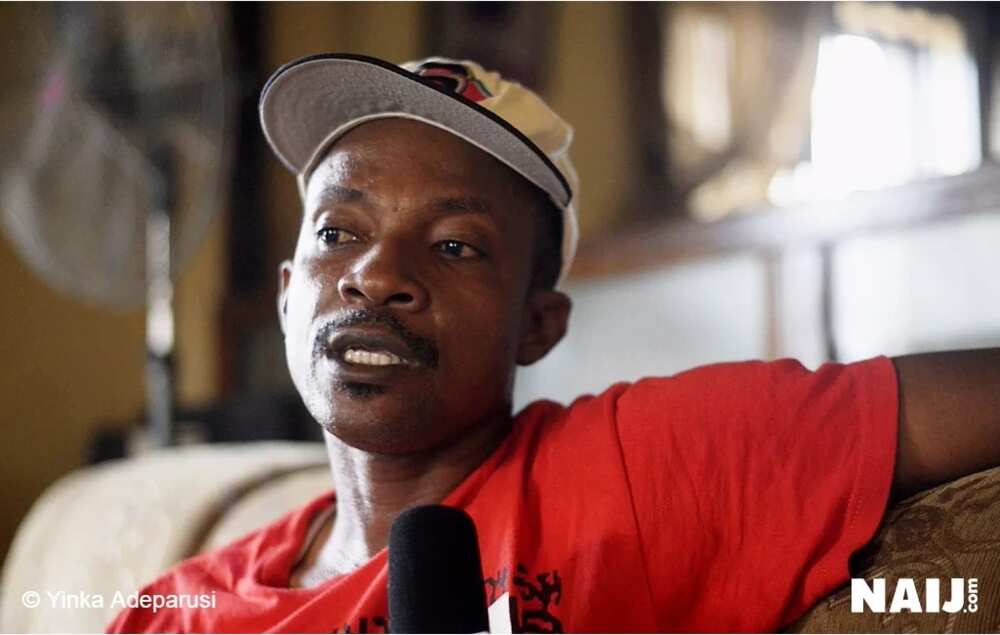 Healthcare facilities
Findings has revealed that; these Area Councils lack adequate health care facilities and facilitators are regularly problems, regardless of the region, which frequently result in maternal death. A pregnant woman with no ante-natal treatment is likely to die in labour.
However, a lack of adequate healthcare facilities and facilitators are national problems, regardless of the region, many pregnant women have met their untimely deaths because of this issue.
"We have a beautiful clinic which is empty; no drugs, no doctors to take care of us. This is a beautiful nonsense. Most times we have to drive on okada for 40 minutes on the bad road to take women in labour to the only hospital around here, which is Gwagwalada general hospital. Even if you don't have money they will not attend to you. Many women have died because of this," Amos Jeremiah, an indigene of Abaji area council, said.
READ ALSO: Sacred: Forest of the almighty in Nigeria (Igbo Olodumare)
When a nursing mother dies due to the lack of proper healthcare in the pre, during and post  labour exercise, and the child lives, such a baby is never allowed to survive. He/she will be put away and buried with the mother because it is believed such a child is a witch that took the life of his/her mother.
Moreover, the lack of adequate health care may lead to stillbirths, deformed babies, and imbeciles. Such babies are quickly poisoned because they are perceived to represent the 'anger of the gods'.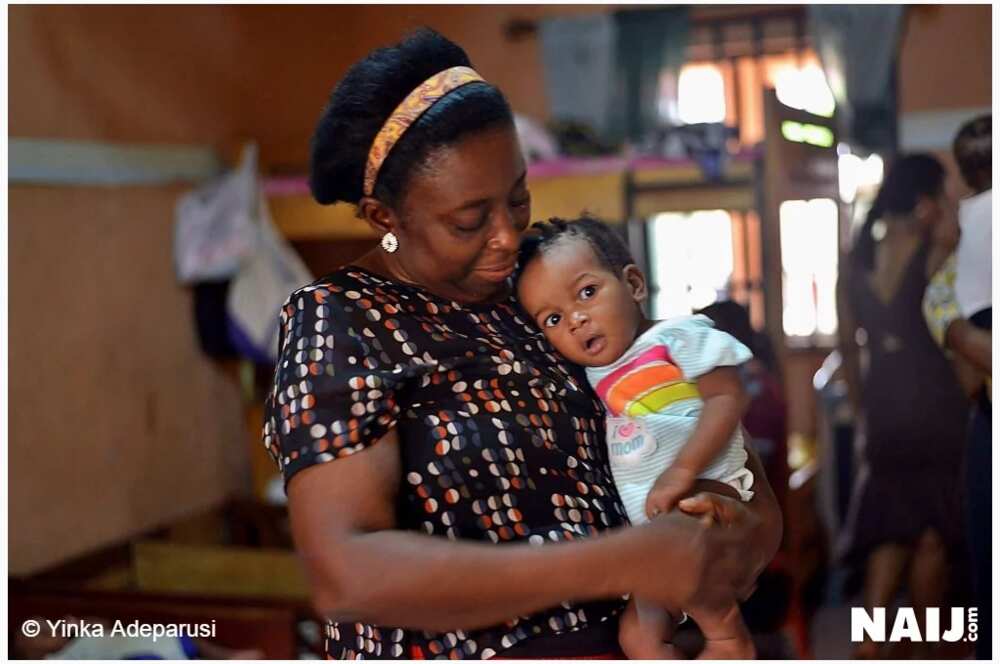 Recent murder
On Legit.ng's visit to Vine Heritage Home in April 2016, a Christian missionary orphanage at the Kuje area council, it was revealed that some locals still indulge in the killing up till date.
A twin of 5-month-old who were rescued currently live in the home.
War between illiteracy and tradition
According to research, this infanticide is caught between ignorance of these locals and the culture - which is their way of life.
Culturally, twins are seen as taboos, while the illiterates accept this and turn themselves to murderers. Some traditional leaders aid these killing and sacrifice the babies together with a black goat which will be slaughtered to send the children along a smooth path to eternity. The Bassakomos in their own case kill two chicken to sacrifice the babies.
We encountered three major languages in the course of this report which are; Bassa, Gwari and Gbagyi.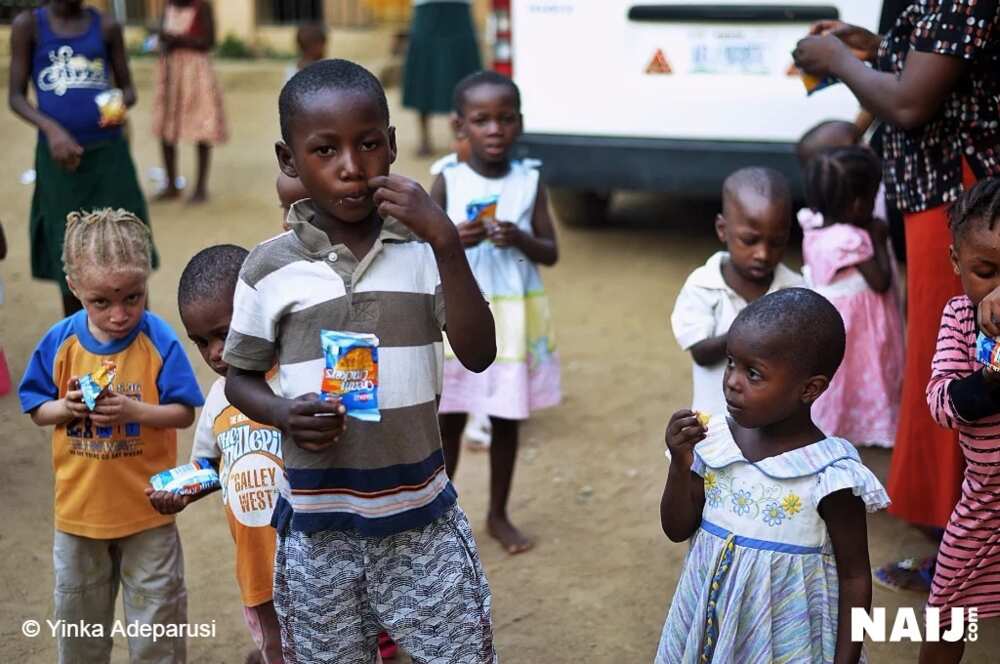 "Many of them are not educated, the percentage of those educated ones in that community are not up to 10% when you talk of education, so that tells you that majority of them are still illiterate," Olusola Stevens told Legit.ng.
Our findings during the visit revealed that, discovered that many locals, children inclusive, cannot communicate in simple English language, and most stick to the local dialects which are majorly the Gbagyi, Gwari and Bassakomo language.
National Orientation Agency (NOA)
The NOA is a governmental body that was set up to communicate the government policies and by staying abreast of public opinion by promoting patriotism and the development of the Nigerian society.
This agency recently embarked on an awareness campaign within some communities in the area councils. Signposts were erected, and T-shirts and public address systems were used to enlighten the locals about the importance of twins.
Despite their effort in 2014, the killings did not stop. Vine Heritage home currently housed a pair of twin toddlers as at the time this report was written.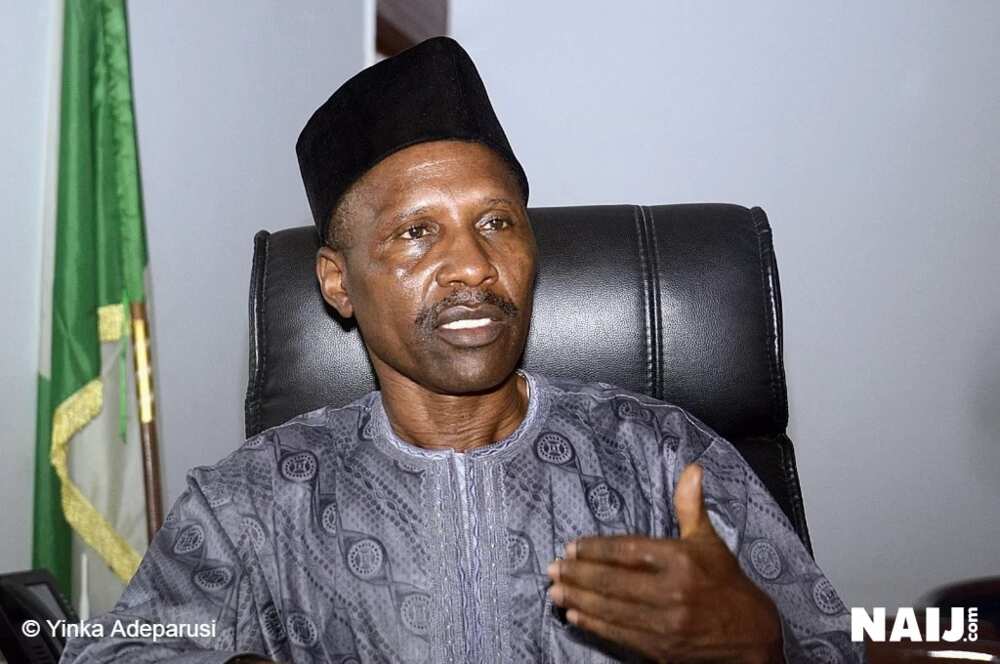 Speaking to Legit.ng, Musa Chantu, the director of orientation and behaviour modification, said that they plan to continue with the enlightenment once the government is stabilised:
"We did receive a report of the unfortunate killing of twins and some other practices around here in FCT. We were so concern about it. We receive that report through FCT administration and the office of the federal capital territory ministry. We have the mandate to enlighten the public and correct such things, so in 2014 when the report came we were able to quickly package a programme which they invited stakeholders from around the six area council of FCT Abuja.
"However, we had plan to take the campaign much lower than that level. Of course I can tell you, you now know what happened. The following year was an election year, so many things did not happen. So many programmes were not able to continue and all attentions was on election, and after the elections you know this government is a new government. Not so much has been done on funding because funding have not been easy, you know what I mean?"
Editor's note: The concluding part of this investigation which contains some tales of fear and murder will be released soon.
Source: Legit.ng