Nigerian constructs a car with wood and motorcycle engine (photos)
A young talented Nigerian man has created a wonderful piece of automobile design.
The man from Bida, Niger state, said that he made his car using only pieces of wood and a motorcycle engine.
This amazing invention proves the fact that Nigeria is full of talents who only need some measure of pushing and support to achieve their goals.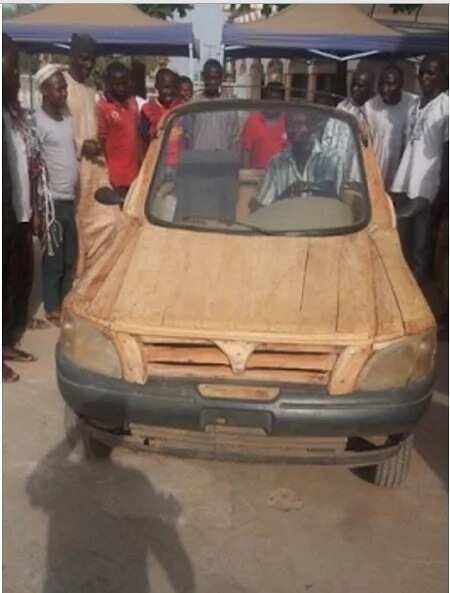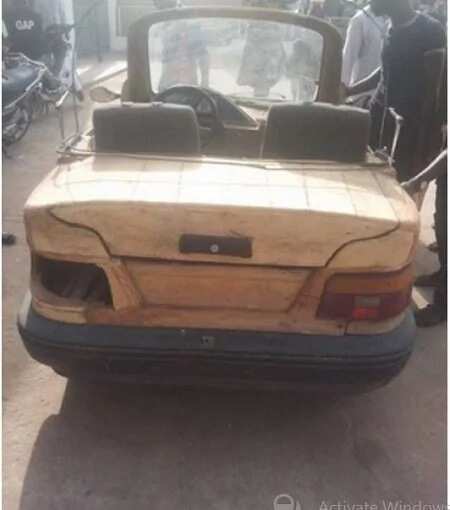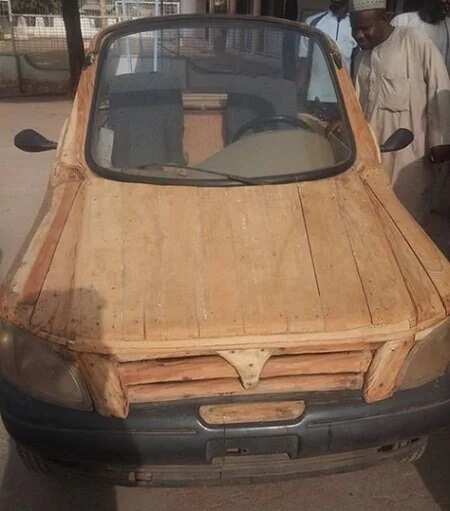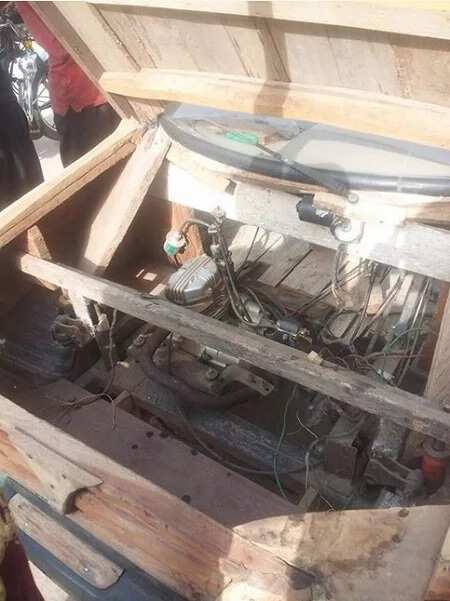 Another mechanical genius is living in Zaria, Kaduna state. The young boy has an amazing hobby: he builds very real looking models of spacecraft and aircraft. 
The boy who is dreaming to study Aeronautical Engineering even built a model of a space shuttle.
Enugu state also has its talents! A few months ago, a local boy constructed a mini airplane. Although it had no engine, it looked like a real jet and even could contain two or three passengers.
Last year, a group of students from the University of Lagos showed their talents and constructed an eco-friendly car.
According to the students, the car which was made of locally sourced materials does not diffuse gas and does not make use of fossil fuel.
Source: Legit.ng