Why We Cannot Grant Access To El-Zakzaky — IGP
Following the altercation between the Islamic Movement of Nigeria, a group propagating Shia Islam in Nigeria, and the army under the chief of army staff, Tukur Buratai, the inspector general of police, Solomon Arase, has disclosed the condition necessary to grant access to the group's spiritual leader, Ibrahim El-Zakzaky.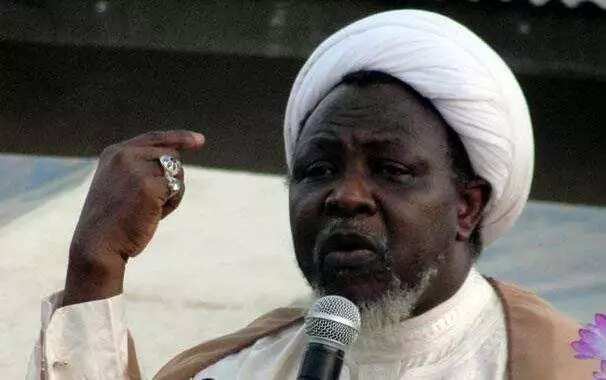 Admitting that the leader was currently undergoing medical treatment at an undisclosed facility and in police custody, the inspector general said that to make access to the sect leader possible, he would have to seek "orders from above", Premium Times reports.
The police boss said this following a request by the Nigerian Supreme Council for Islamic Affairs (NSCIA) through its seven-man committee during a meeting with him at his office on Monday, December 21, to know the whereabouts of the Shi'ite leader.
READ ALSO: Controversy – Saudi's Behind Shiites Massacre In Zaria – Witness
[article_adwert]
The committee was said to have met with Arase and all the deputy inspectors general of police, assistant inspectors general of police and commissioners of police at the force headquarters in Abuja.
An incident involving members of the sect and the convoy of the chief of army staff, Tukur Buratai, on December 12 and 13 in Zaria left a yet unknown number of sect members dead, including the sect's second-in-command, Muhammad Turi.
During the meeting with the Islamic affairs committee, Arase confirmed, according to Premium Times, that Elzakzaky was in police custody receiving treatment, but he could not yet grant anyone access to him until his health improved.
The police chief reportedly assured the delegation that El-Zakzaky was doing well and not in any life-threatening condition.
The committee also asked Arase to allow the bodies of those killed in the clash to be released to their families for burial, demanding to know the exact number of those killed and injured in the clash, and demanding access to the injured.
EAD ALSO: El-Zakzaky's Daughter Speaks On Fate Of Her Father
The police IG responded by saying that he would revert to the NSCIA after seeking permission on the best response to the delegation's requests.
In an interview with ABNA, El-Zakzaky's son, Muhammed, said that the Nigerian army killed three of his brothers during last week's army attack on their residence in Zaria.
Source: Legit.ng