The Isoro cult and head of all deities in Ile-Ife, Oba Olajide Ifaloba has revealed that there will be no human sacrifice to herald the installation of the new Ooni Of Ife.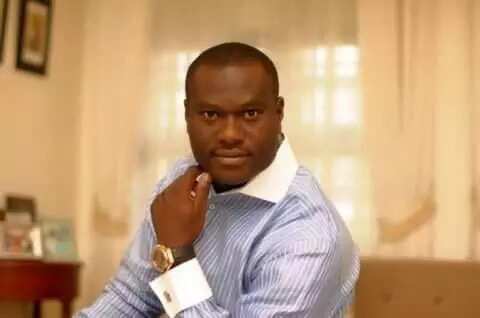 Recall that Prince Adeyeye was announced the next Ooni of Ife yesterday, October 26, by the the Osun state governor. Ifaloba explained that Adeyeye's emergence as was "divine," and other contestants must see him as "product of grace." Explaining that the installation rites will be done at nights, Ifalode said:
READ ALSO: SEE Photos Of New Ooni Of Ife
[article_adwert]
"We rejoice with him and thank the creator for giving us a monarch in his class. Those that vied for the throne with him must now see Oba Enitan as father that must be supported to lift Ife. We pray for him a long life and good health to administer the town and the entire Yoruba land. The new Ooni would have spent three months in Ilofi before his installation, but he would be spending 21 days instead, because of the forthcoming Olojo Festival."
The new Ooni's father, Pa Ogunwusi also revealed that the emergence of the new Ooni was foreseen, even before his birth. He told Nigerian Tribune: ''We thank God. It is the Lord's doing. We are grateful to God. This is because out of over 40 contestants, God has really singled him out to do the job and carry the load of Yorubaland. I pray to God in his infinite mercy to grant him the grace and wisdom to do the job successfully without any problem or blemish.
"Ife people would know peace and prosperity during his reign by the grace of God. Before we gave birth to him, a man of God came to our area in Ibadan. That time, he told us prophetically that we would soon be blessed with a child and that child is going to be a child of glory. He is going to be great and that man of God told us the exact time of his delivery. That was how it came to pass. His emergence is the fulfillment of God's prophesy,"
READ ALSO: 10 Things To Know About The New Ooni Of Ife
The chairman of Ife central local government area of Osun State, Dr Taiwo Olaiya, also revealed that the kingmakers picked Adeyeye out of the 43 princes who contested because of various things. He said that although Adeyeye has traveled wide but he is still in contact with his roots. He has also warm the hearts of locals through his entrepreneurial skills.
"Ogunwusi's understanding of the Yoruba culture, despite being widely travelled and his generosity, even when he had not shown interest in becoming Ooni also worked in his favour. He also exhibited unmatched humility and calmness that was hard to come by among all the contestants. The fact that the business tycoon made his money without being linked to any party or government also counted in his favour."
The news about the 40-year-old new Ooni of Ife came as a surprise to many Nigerians. Read what Nigerians said about him here.