Shekau's Latest Audio Recorded By His Ghost - Military
The Nigerian military reacted to the online audio statement attributed to Abubakar Shekau, giving some candid advice to his ghost.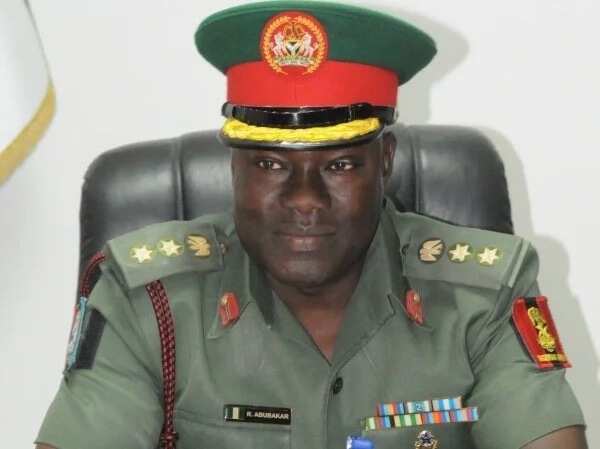 The Nigerian military officially replied to the audio statement recorded by the speaker claimed to be Abubakar Shekau, the leader of the dreaded Boko Haram sect, whom the Nigerian military claimed it killed long ago.
READ ALSO: Abubakar Shekau Debunks Death Claims In New Video
The official statement delivered on Tuesday presumed that the audio might be recorded by Shekau's ghost.
[article_adwert]
"Our candid advice to Shekau or his ghost; cohorts or impersonators is to toll the line of their fellow comrades and surrender now as no more hidden place for him or his criminal gang to operate freely any longer," was told in the statement signed by Colonel Rabe Abubakar, the spokesperson for the armed forces.
READ ALSO: Is Abubakar Shekau Finally Dead?
He also promised that those Boko Haram terrorists who refuse to surrender will meet their leader in hell very soon.
"The military is working round the clock to rid the country of this devilish and anti-human group," assured the general public Colonel Abubakar, adding that "Shekau or any of his cohorts would not deter the spate of the military operations to rid the country of criminals hiding under strange religious ideology to kill innocent Nigerians."
READ ALSO: Boko Haram Leader Abubakar Shekau's Latest Speech
"It is also necessary to tell those that are still masquerading as leadership of Boko Haram in whatsoever guise to quickly come to term with the fact that era of cheap propaganda is over" was also said in the statement.
Earlier Lieutenant General Tukur Buratai, the chief of army staff has described the claims of Boko Haram leader, Abubakar Shekau in a new audio that was released on September 20, as mere noise making.
The chief of army staff said that the message was another desperate move by the insurgents to remain relevant.
He said: "I think the new Boko Haram leader, in the latest audio is just trying to sound relevant; but as far as I am concerned, he is irrelevant in the scheme of things, he is irrelevant to me." 
"Have you seen any of them coming out apart from the suicide bombings?" Buratai asked, adding that "you can see the number of terrorists that are escaping from their camps; he is just making noise to remain relevant.'' 
Source: Legit.ng