USA Speaks About Its Expectations From PMB
Tony Blinken, the USA deputy secretary of state, has unveiled expectations from the meeting of Presidents Muhammadu Buhari and Barack Obama on July 20.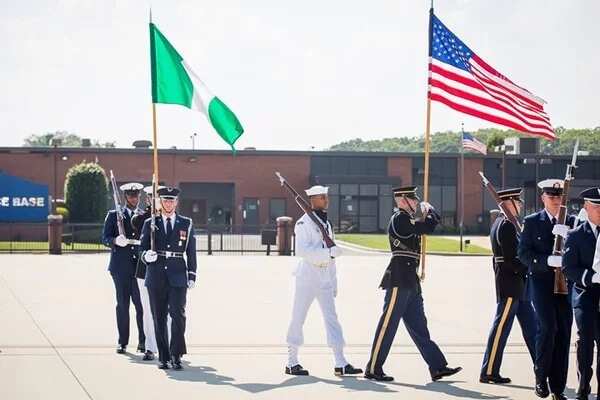 Blinken said the meeting of the two presidents opens an opportunity for Nigeria and America not only to recommence but to deepen their relationship.
READ ALSO: President Muhammadu Buhari Arrives USA
He stated that the firing of all service chiefs and the National Security Adviser (NSA) appointed by ex-president Goodluck Jonathan gave the space for more army collaboration.
"The question is, would there be an opportunity to deepen our engagement and that opportunity is now," Blinken told Reuters.
US has seen President Buhari's four-day stay as a chance to "reset" its connections with Nigeria's economy.
The visit is viewed by the U.S. government as an opportunity to set the seal on improving ties since Buhari took the office on May 29, 2015.
American collaboration with Nigerian former leader Jonathan went sour over among other matters, his denial to probe corruption and human rights abuses by the army.
"President (Barack Obama) has long seen Nigeria as arguably the most important strategic country in sub-Saharan Africa," Blinken added.
READ ALSO: Buhari Should Stray Away From USA – Nigerians
Since Buhari's victory, United States have committed $5 million in new support for a Multinational Joint Task Force (MNJTF) set up to fight the deadly Boko Haram sect.
A senior U.S. official, who spoke on a matter, said: "We've made clear there are additional things that can be done, especially now that there is a new military leadership in place,"
On his own turn President Buhari had named the reinforcement of the economy, boosting of investments and tackling "the biggest monster of all" – corruption as his priorities.
President Buhari has left Nigeria on July 19, Sunday with 33-men entourage.
The Nigerian president will later hold further discussions with the Chairman of the United States Joint Chiefs of Staff, General Martin Dempsey and the Deputy Secretary of Defence, Robert Work on military and defence cooperation.
Source: Legit.ng