President Buhari Appoints Personal Assistant
It seems to be one more northern appointment as President Muhammadu Buhari, was spotted with a young man who is reportedly his new personal assistant.
Kabir Daura shared this information on his Facebook page saying; Sabi'u Yusuf has been appointed President Buhari's personal assistant.

According to the Facebook account of Sabi'u, he studied t Bayero University in Kano and works as Chief executive officer at Gyada United Plc.
Meanwhile, the presidency is yet to confirm this information.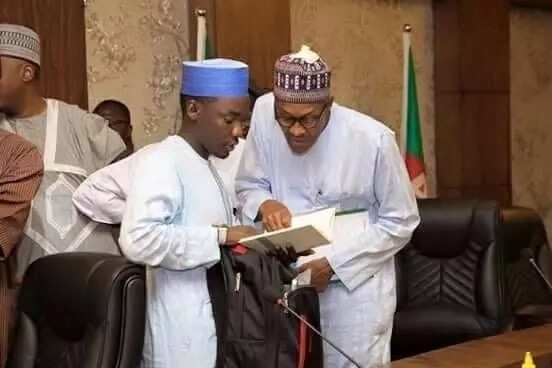 READ ALSO: PMB To Calm Tinubu With More Ministerial Positions? 
It should be noted that prominent groups in the South-East and South-West of Nigeria have condemned Buhari saying; he had favoured the northern parts of the country in his appointments.
The groups said that these kinds of nominations had never happened in the political history of Nigeria.
On its own part, the presidential spokesperson, Femi Adesina denied the insinuations insisting that Buhari has a national agenda, none of others.
Source: Legit.ng