Governor Stirs Uproar In Benue State
Samuel Ortom the Benue state governor has sparked an uproar with his list of 13 commissioner nominees.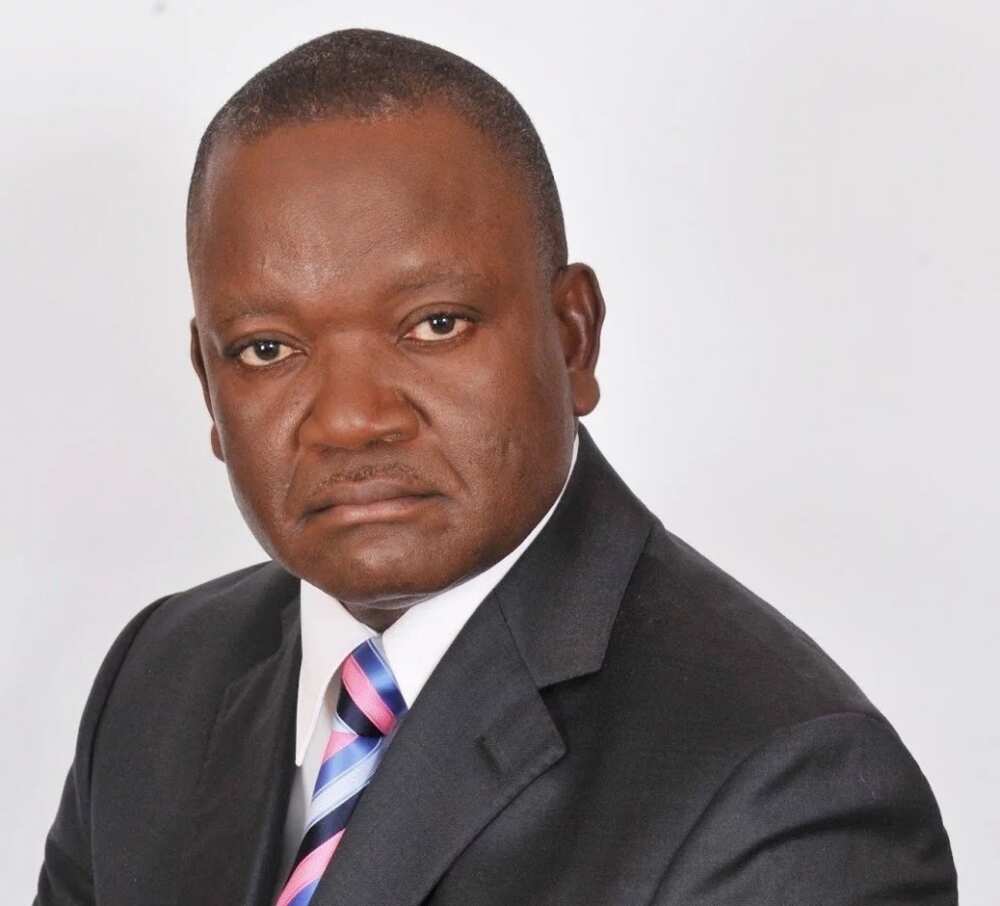 The list in question was forwarded to the State House of Assembly for screening and confirmation as members of the state executive council.
Ortom in a letter signed by Targema Takema, the secretary to the state government, and sent to the speaker of the House, composed the list as follows:
1. Barrister Michael Gusa, Gwer
2. Professor Dennis Ityavyar, Vandeikya
3. Dr Tersoo Kpelai, Ukum
4. Mr James Anbua, Logo
5. Engr. Nicholas Wende, Kwande
6. Barrister Mrs Mwuese Mnyim, Makurdi
7. Engr Emmanuel Manger, Tarka
8. Hon Sekav Iortyom, Buruku
9. Barrister John Otokpa Onoja, Ado
10. Dr Mrs Cecilia Ojobo, Okpokwu
11. Mr Lawrence Ekpo Onoja Jr, Ohimini
12. Mr David Olofu, Apa
13. Mr Ode Agih, Obi.
Reportedly, the list of nominees did not go down well with many people in the state. Some accused the governor of marginalisation.
READ ALSO: Benue Lawmakers Trade Blows In State House of Assembly
Daily Post reports that citizens of Ogbadibo LGA of the state are labelling the governor as ungrateful for snubbing them in his cabinet after giving him the highest votes in the last election.
Samson Adole, Benue's top social media activist, in reaction to the development, said, "Do you mean Ortom nominated his commissioners without any person from Ogbadibo?
This is so unfair, the same Ogbadibo that gave him the highest votes during the election?"
"Another look at the list still shows Tivs are dominating. And this makes one to ask, when will all these marginalisation end in Benue State?'" he reacted.
Edema Ejeh coordinator of Save Our Idoma Group (SOIG), also reacted to the list of nominees, describing it as "complete trash".
READ ALSO: Governor To Borrow N10 Billion
The Tivs will continue to cheat us until we (Idomas) wake up from our sleep. This list to me is a complete trash. This APC government is confused and obviously heading nowhere."  Edema said.
According to Daily Post, the leader of Idoma Progressives Union, Isaac Adikwu said "Idoma should not expect anything less in a government controlled by Tiv."
"We all know Tivs for their greediness, I didn't expect anything less. When we had all the time to campaign for an Idoma governor, we bungled it and now we are seeing the result. Idoma should expect the worst,"  he said.
In a related issue, a former Lagos state commissioner of police, Alhaji Abubakar Tsav has ascribed Governor Ortom's disregard of all final decisions by the immediate past administration in Benue state to "over-excitement of occupying the office of governor."
Tsav who was in Makurdi at the weekend, expressed his dissatisfaction at the new state government for terminating all last minute recruitment into the state civil service by the former governor Gabriel Suswam.
He also criticised the immediate reinstatement of Ter Nagi, and Chief Daniel Abomtse.
Source: Legit.ng