Aisha Buhari Moves To Aso Rock, Waits For President
Aisha Buhari, the president's wife, has finally moved in to the Aso Rock presidential villa, Abuja, The Punch reports.
Buhari's inauguration took place 23 days ago. However, the leader of the nation and the vice president, Yemi Osinbajo, have not been operating from the official residence. Their office work has been concentrated in their private quarters.
President Buhari preferred the Defence House: the official residence located at Maitama district, Abuja.
READ ALSO: Buhari Receives First Guests At Aso Rock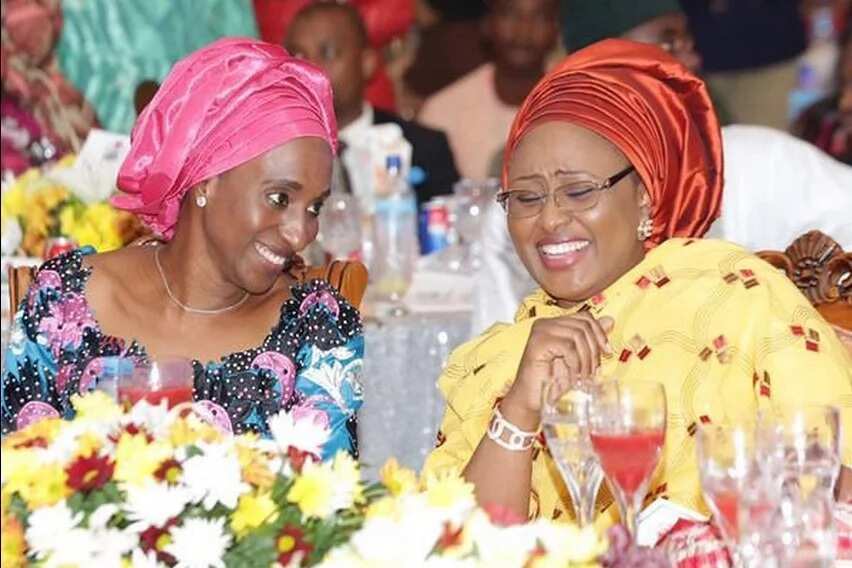 A correspondent of The Punch gathered that the formal relocation of the president's wife to the presidential villa was in the evening of Thursday, June 18, while her husband was travelling home for Ramadan.
"She had relocated ahead of her husband. She passed the night here," an unnamed source at the Buhari administration told the reporter.
The Aso Rock was more busy than usual on Friday. Some exotic cars were parked in front of the premises. This may mean that some honourable guests were paying a visit to Aisha Buhari.
Another source at the administration said that the president was expected to join his wife and relocate from the Defence House by Monday. Buhari is currently on his "private trips", and is expected back this weekend.
Vice President Osinbajo and his wife have not relocated to the villa yet. Their plans remain unclear.
READ ALSO: Ongoing Renovation Work At Aso Rock (SEE PHOTOS)
There has been much speculation on why the new president does not move to the Aso Rock. Some representatives of the "yellow press" have even suggested that "a spiritual cleansing" was in process there. However, the true reason was given by the presidential spokesperson, Mallam Garba Shehu, and was of a terrestrial nature:
"As far as the president is concerned, the place (his official residence) is not ready yet. Workers are cleaning and refurbishing the place. Once the exercise is completed, the president will move in."
Source: Legit.ng