Buhari Was Reading About His Cabinet Onboard His Jet
This photo was apparently taken when President Muhammadu Buhari was leaving Nigeria for South Africa to attend the African Union summit in Johannesburg. 
The country's leader was spotted reading the national newspaper which revealed some likely ministerial nominees that will be forwarded to the Senate on Monday. As the whole country is in waiting, we wonder what President Buhari was thinking about while reading the newspaper inside his jet.
See the picture below: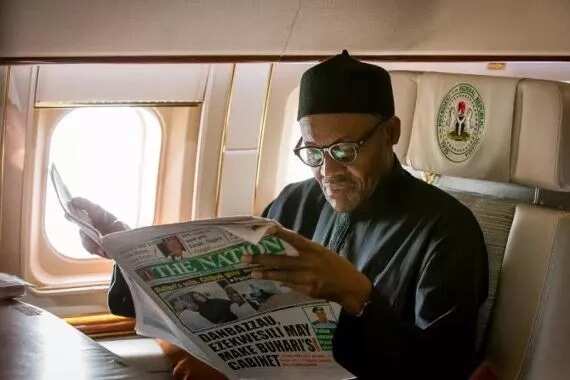 Nigeria's leader arrived in South Africa in the early hours of yesterday. The agenda of the meeting was the security challenges that some African countries were facing.
Buhari said:
"Boko Haram has extended its reach to Nigeria's neighbouring countries, which makes it not limited to Nigeria. I am pleased to note that Cameroon, Chad and Niger are fighting side by side with Nigeria under the umbrella of the Multi-National Joint Task Force to defeat Boko Haram."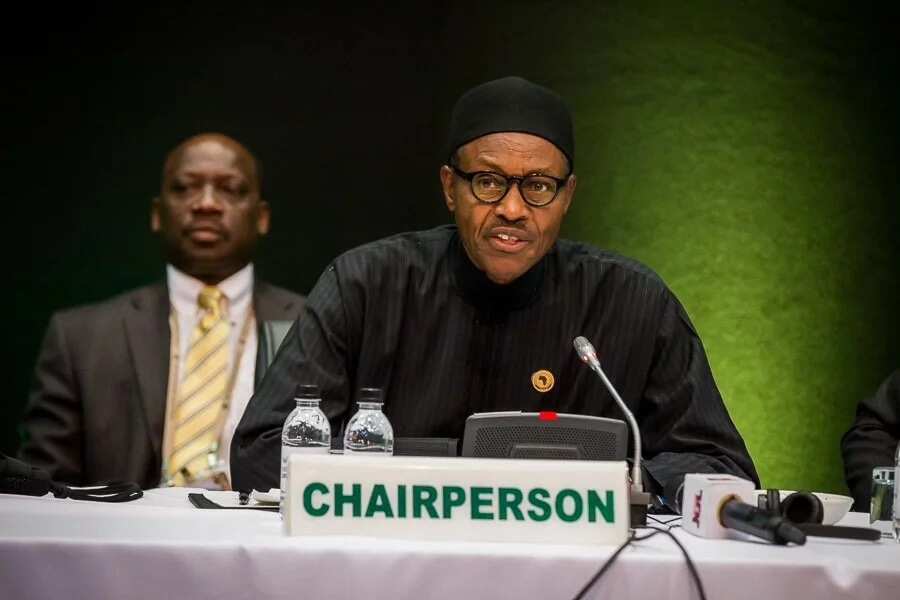 Source: Legit.ng