"Buhari Must Name Aso-Rock After MKO Abiola"
Nigeria's President, Muhammadu Buhari, has been asked to as a matter of urgency, rename the aso rock presidential villa after late Moshood Kashimawo Abiola.
This was the resolve of the Students Union Government (SUG) of the Lagos State University (LASU) during a walk in memory of the adjudged winner of the June 12, 1993 presidential election in Ojota area of Lagos on Thursday, June 11.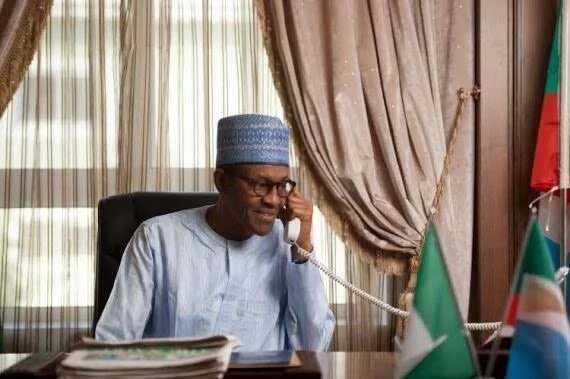 READ ALSO: How Long Will LASU Reopening Last?
President of the union, Wasiu Adeyemi, who led the group of students from Maryland to the freedom park in Ojota, noted that the late MKO Abiola remains a hero of Nigeria's democracy, who has become a reference point for politicians of this generation.
In a chat with Legit.ng early Friday, the students' union leader, popularly called 'Awo', noted that: "we are saying that the late MKO Abiola is a hero of Nigerian democracy, who deserves more than we are doing to appreciate him.
READ ALSO: Why Ambode Will Not Inherit LASU Crises
"The federal government must recognise June 12 as a public holiday and ensure that it is celebrated as Nigeria's democracy day instead of the May 29 that is nationally acknowledged for that occasion."
Speaking on the renaming of the aso rock villa after the late politician, Adeyemi reiterated the stand of the LASU students, noting that: "the new administration has to rename the aso rock villa after MKO Abiola because he truly deserves it as a national icon."
Just yesterday, national leader of the All Progressives Congress, Asiwaju Ahmed Tinubu, opened up on Abiola, regarded as the Aare Ona Kakanfo of yorubaland.
Source: Legit.ng