Saraki Shuts Mouths Of Dissenting Senators
During the first plenary session of the eighth Senate Bukola Saraki ruled out of order those senators who dared to question the points of order in the Senate presidency election process.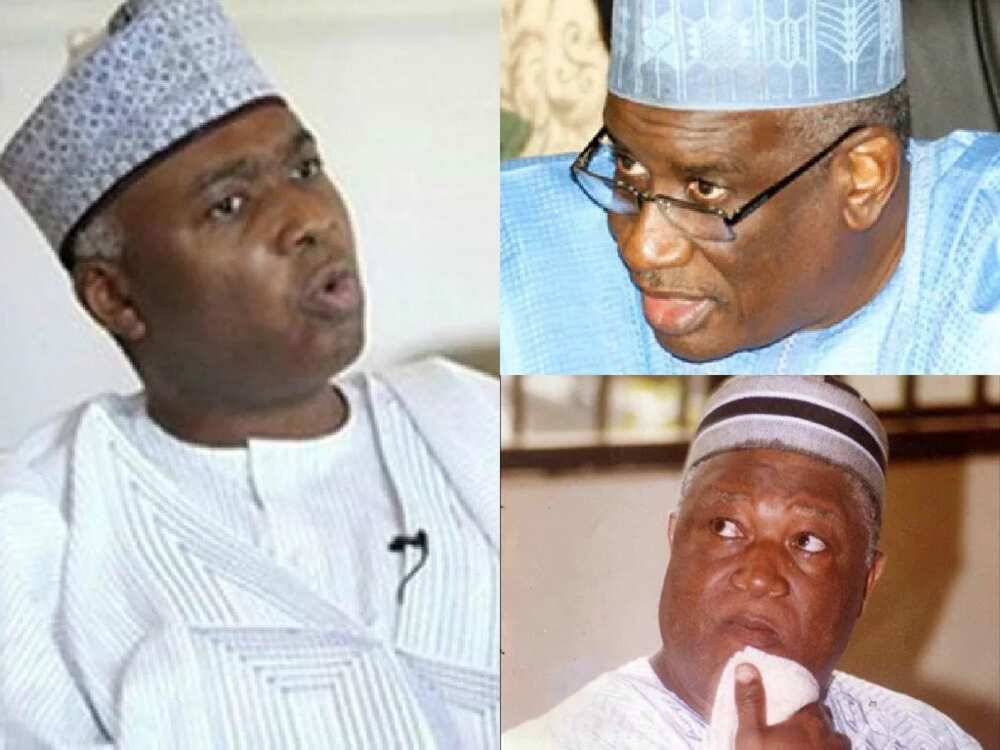 Senator Kabir Marafa, representing Zamfara state, and Senator Barnabas Gemade, representing Benue North-East, were both ruled out of order by Bukola Saraki during the first plenary session in the Senate.
Addressing the Senate, Senator Marafa  told: "while I was away and a lot of other members of this Senate, especially of APC extraction attending a meeting with President [Muhammadu Buhari], this Senate went ahead to commence the process of inauguration, thereby infringing on my rights and privileges as enshrined in the Constitution of the Federal Republic of Nigeria by disenfranchising me and my colleagues from participating in the election of the Presiding Officers of this Senate."
READ ALSO: Photos From Bukola Saraki's Inauguration
He added that "more strange is the news item that the Senate was inaugurated with 57 members and the 51 Senators-elect absent."
However, he was abruptly interrupted by Saraki, who accused Marafa of being out of order, stating that "you must have previous discussion with the President of the Senate and … this did not happen. Based on that, I think I have to rule you out of order."
READ ALSO: Senate Presidency: Saraki Reacts To Snubbing Osinbajo
Senator Barnabas Gemade of Benue North-East, who objected to the manner in which the Senate president had ruled Marafa out of order, describing it as as "abrupt and too casual", was also ruled out of order by Bukola Saraki.
At the same time, Senator Mohammed Danjuma Goje, representing Gombe Central and known to be one of Saraki's supporters, commented on Marafa's claims as follows: "what happened [at the Senate during Saraki's election]was in compliance with the Constitution, … therefore, let it be on record that whoever decided to go for another meeting is on his own."
Senator Bukola Saraki, the ex-governor of Kwara state and the senator representing Kwara Central, was elected as the new president of the Senate of the Federal Republic of Nigeria two days ago.
Senator Saraki saluted President Buhari for remaining 'steadfast' in his defence of the right of the National Assembly to choose its own leaders.
Reacting to Saraki's election, Muhammadu Buhari simply said he "noted the outcome of the just-concluded election of leaders of the National Assembly."
Source: Legit.ng