Senate Presidency: Saraki Reacts To Snubbing Osinbajo
Senator Bukola Saraki, a former governor of Kwara state, has denied snubbing a truce meeting summoned by Vice President Yemi Osinbajo.
The senator, who is representing Kwara Central Senatorial District in Nigeria's upper legislative chamber and also a leading contender for the Senate presidency, said he did not receive any official invitation from Osinbajo or any other source for any meeting; political, social or otherwise.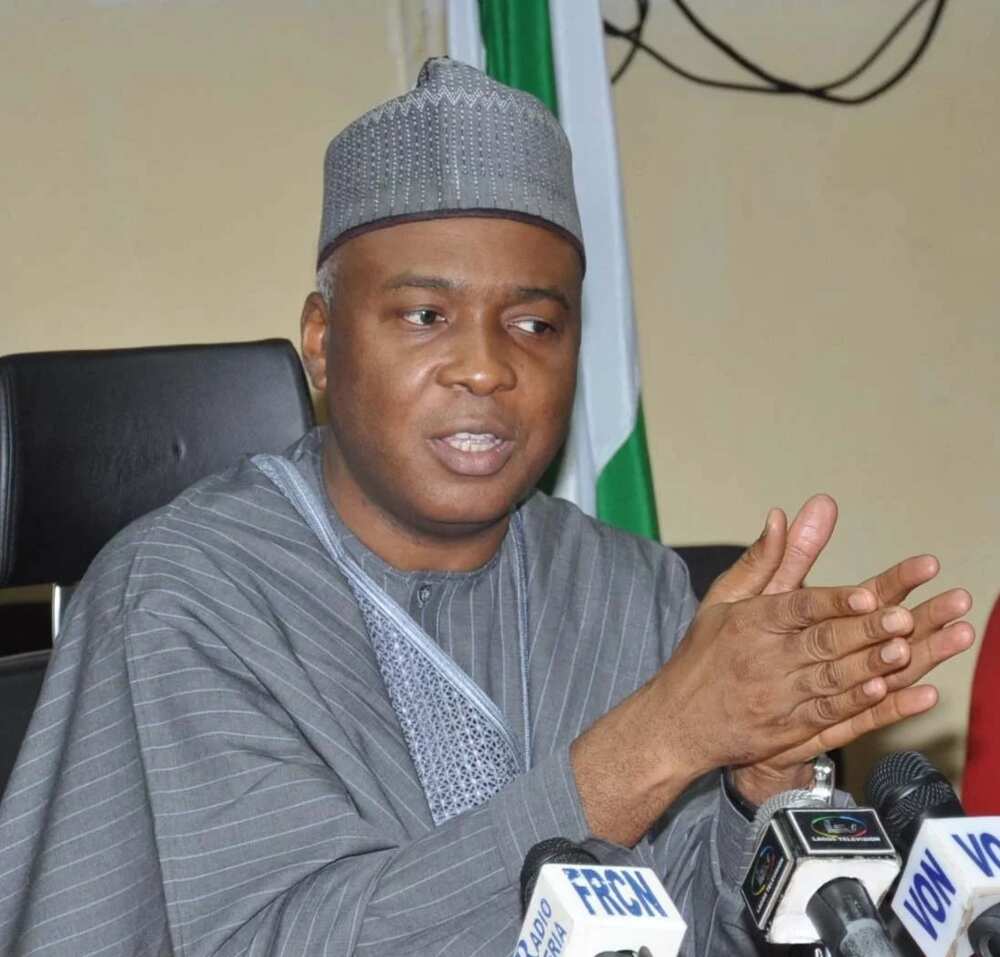 Election of principal officers of the Senate and the House of Representatives will hold today, June 9, and reports had surfaced yesterday that Saraki boycotted a meeting called by the vice president and the leadership of the All Progressives Congress to broker peace among the contenders for the Senate presidency ahead of the election.
In a statement released by the former governor and signed by his special adviser on media and advocacy, Bamikole Omisore, Saraki said he had high respect for the office and person of the vice president, Premium Times reports.
READ ALSO: Saraki, Dogara Secretly Plan Revenge
The statement reads in part: "Understanding the importance of last-minute consultation required for the inauguration of the 8th Assembly, Senator Saraki has been attending to meetings with colleagues and friends on the program for the 8th assembly.
"Senator Saraki having been in public service in different capacity knows the importance of respecting the office and person of the Vice President. And therefore advise those spreading false news to cease and desist."
He once again assured the vice president of his highest regards.
Though he is a leading contender for the presidency of the Nigerian Senate, Saraki is not the official candidate of the APC, as the party backs his main challenger, Ahmed Lawan.
Report had it that he and his supporters had devised a new plan to frustrate the leadership of the APC for supporting Lawan's candidacy. They reportedly decided to endorse ex-senate president, David Mark, for a third term as the senate president so as to spite their party.
Source: Legit.ng