President Buhari Reacts To Saraki's, Dogara's Election
President Muhammadu Buhari has finally reacted to the outcome of the National Assembly leadership election.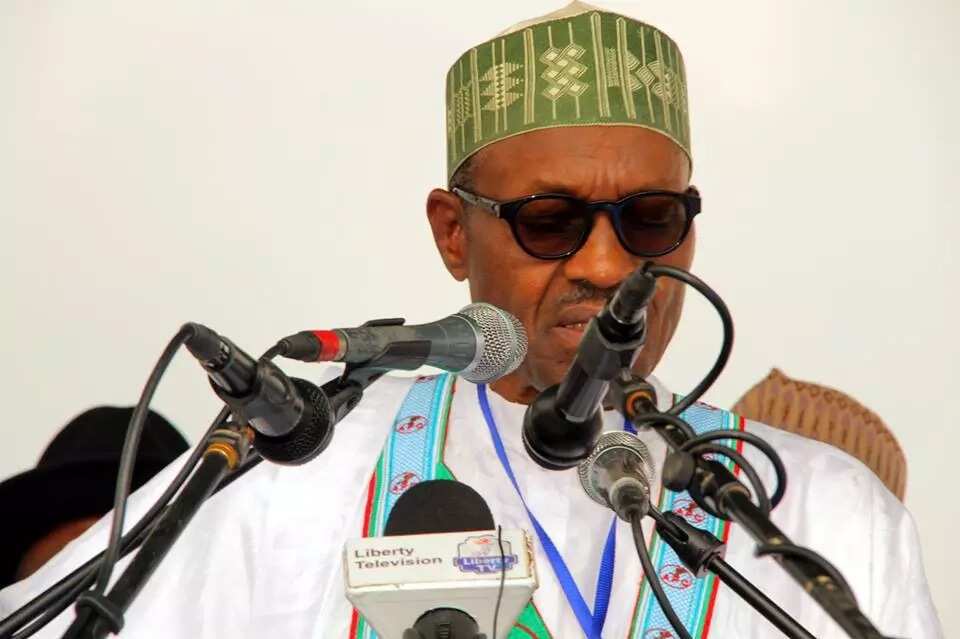 On June 9 Bukola Saraki was elected the Senate president and Yakubu Dogara was voted speaker of the House of Representatives.
The All Progressives Congress, which had Ahmed Lawan and Femi Gbajabiamila as preferred candidates, categorically rejected the results in an official post-election statement. The APC defined this election as "unacceptable" and  vowed to sanction members who disobeyed its directives.
President Buhari's reaction was also not long in arriving.  Speaking through his media aide Femi Adesina, the president simply said he "noted the outcome of the just-concluded election of leaders of the National Assembly", Premium Times reports.
READ ALSO: Saraki Delivers Acceptance Speech
Buhari added, however, that it was important for the process of leaders election to be duly followed as initiated by the party. Nonetheless, the president took the view that a constitutional process had somewhat occurred.
"President Buhari had said in an earlier statement that he did not have any preferred candidate for the Senate and the House of Representatives, and that he was willing to work with whoever the lawmakers elected.
"That sentiment still stands. Though he would have preferred the new leaders to have emerged through the process established by the party."
In conclusion, Buhari urged all the elected representatives to focus on bringing the positive change to the lives of Nigerians.
Earlier today Saraki in his acceptance speech thanked his colleagues for choosing him and promised to protect the independence of the legislature. In particular, he hailed President Buhari for remaining steadfast in his defence of the right of the National Assembly to choose its own leadership.
Source: Legit.ng