Nigerians React To Aisha Buhari's 10 Million Naira Watch
First Lady, Aisha Buhari's watch, she wore during the inauguration of her husband, President Muhammadu Buhari on Friday had taken lots of Nigerians aback who expected that the first family would be a more conservative family.
The talked about watch is the famouse Cartier Baignoire Folle 18-Carat White Gold Diamond Ladies Watch that has a selling price of USD52 000, around Ten Million, Four Hundred and Fifty Three Thousand Naira.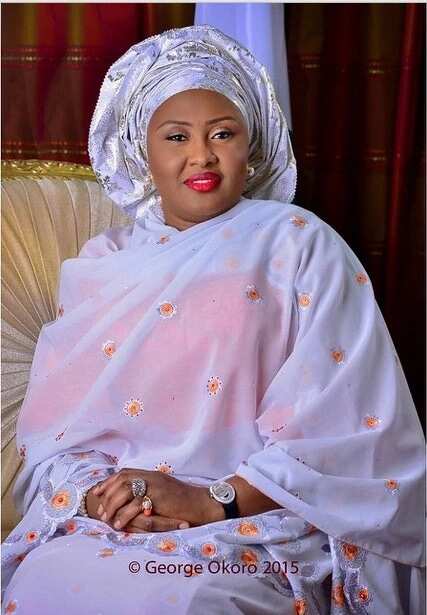 Despite Aishat Alubankudi, a supporter of President Buhari, saying that the real price of the wristwatch is only USD 129 (N25 700).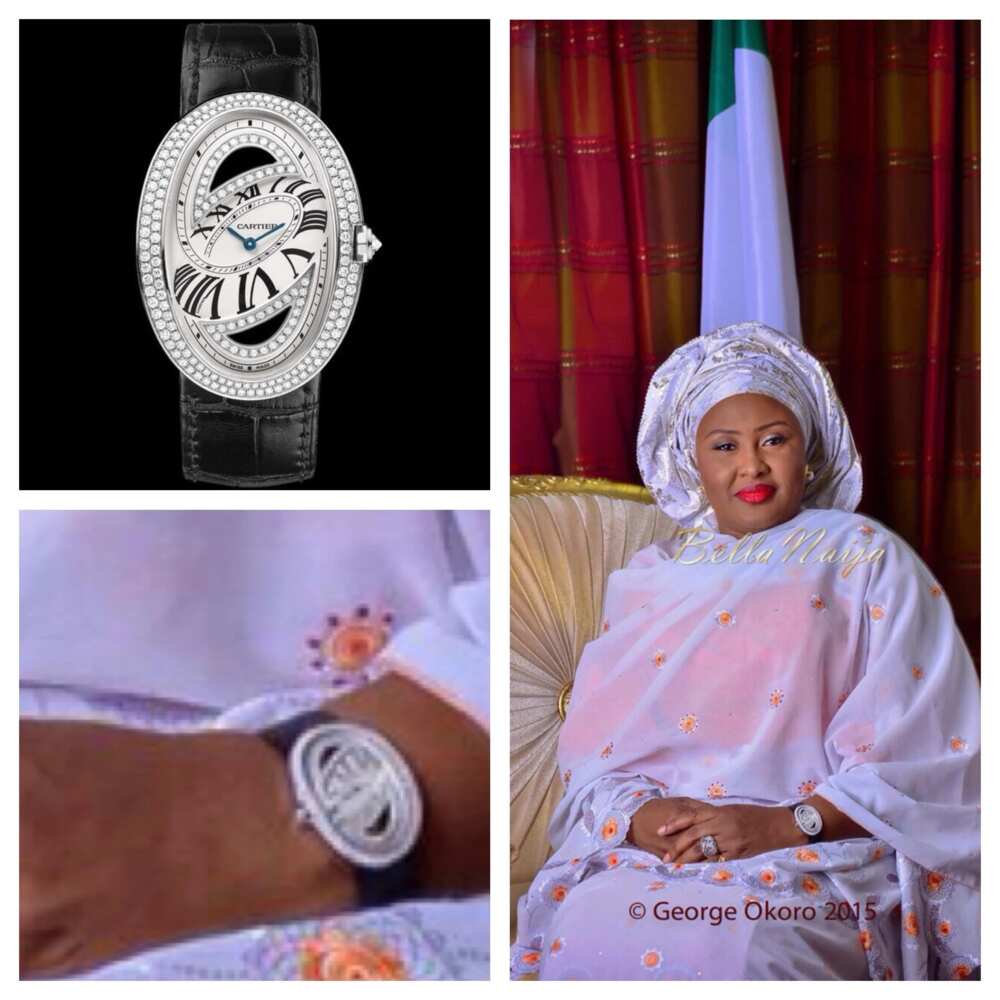 Well Nigerians have began to react to what they deemed as unneccesary expenses with some going as far as claiming that the new first lady is just a quieter Patience Jonathan.
On popular Nigerian social forum, Nigerian also talked of the issue with one Barcanista asking : Oga what do you mean by could? How can a General wife and a Beautician wear "Aba made"? Una no de make sense @ all. The watch wey you see 4 her hand look like Aba made 4 your eye? In fact, make Buhari first declare him asset for a start
Another user asked: When do nigerian first ladies start wearing Aba made watch?
While a reader named Ola wrote: All these sai Buhari fan boys sha... Na so their oga say Abacha was not corrupt and all the money wey dem recover na counterfeit.
While Kiki wants an end to piracy in Nigeria: In other words she is wearing the aba made version....say no to piracy.
READ ALSO: I Belong To Nobody - Buhari
Another user, Eco demands to know the answer to the following : How can a lady that has the best spa wear a 28k watch
How can a woman that her daughter shops with Chanel buy dat watch
How can a woman that donated millions to IDP wear a cheap watch
A watch 90% of Nairalanders can afford CAN NEVER be worn by Aisha
God help us from this new *front* of Buhari
The cost of the watch for someone like Aisha Buhari who hails from a wealthy family should not have been a problem but Nigerians are currently sensitive to the expenses of the first family after the amount of corrupt allegations labelled at former President Goodluck Jonathan administration.
Source: Legit.ng