Aisha Buhari Wore Very Expensive Wristwatch
Nigeria's new First Lady Aisha Buhari wore very expensive wristwatch for inauguration of her husband Muhammadu Buhari on May 29, Friday.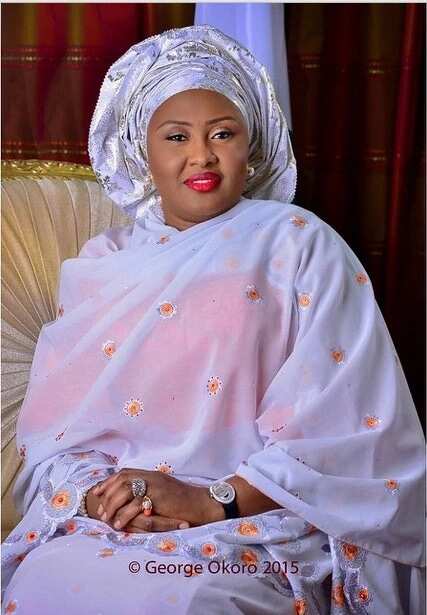 UPDATE: Aishat Alubankudi, who seems to be the supporter of President Buhari, stated on her Facebook account that the real price of the wristwatch is only USD 129 (N25 700).
So it can be the replica of famous expensive manual watch.
You can check the price on the site here.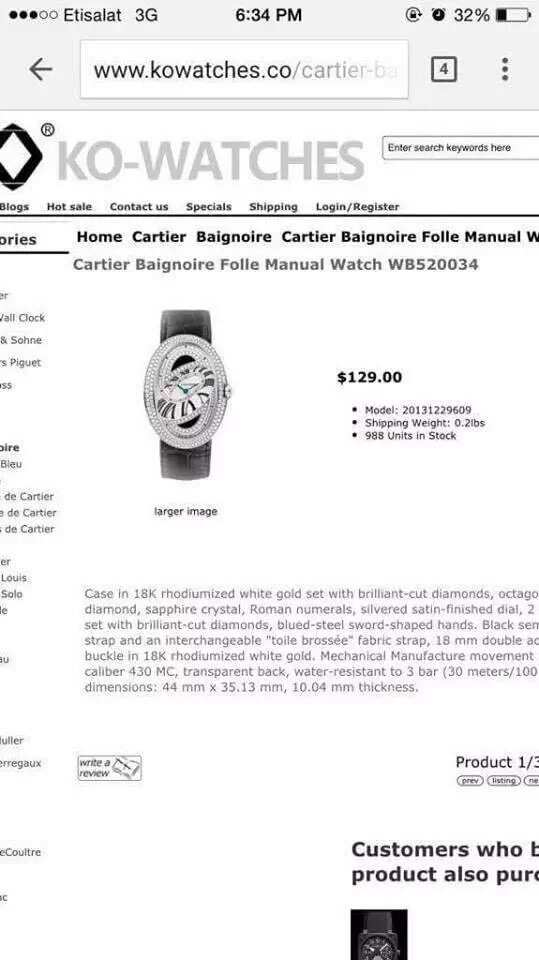 Meanwhile, the investigations by Breaking Times exposed that wife of the Nigerian President appeared on the official portrait with a Cartier Baignoire Folle 18-Carat White Gold Diamond Ladies Watch that cost USD52 000?
READ ALSO: Toke Makinwa before and after
According to the current Central Bank of Nigeria foreign exchange rate the wristwatch costs N10, 453, 000 (Ten Million, Four Hundred and Fifty Three Thousand Naira).
The Cartier Baignoire Folle 18-Carat White Gold Diamond Ladies Watch of the First Lady made of rhodiumised white gold set with brilliant-cut diamonds.
On the side of the case is an octagonal crown set with a diamond. The case is 44mm high, 35mm wide and 10mm thick and is covered by glare-proof sapphire crystal glass.
President Buhari is known to be the strong anti-corruption, integrity and pro-masses man.
This scandalous expensive watch of his wife runs contrary to previous signs that family is modest and the president is a pastoral farmer with 150 cows from small village Daura, hardly raised the money to pay for his presidential nomination form.
Many Nigerians have expressed sureness in the ability of Buhari to fight corruption by cutting administration waste and running a lean government.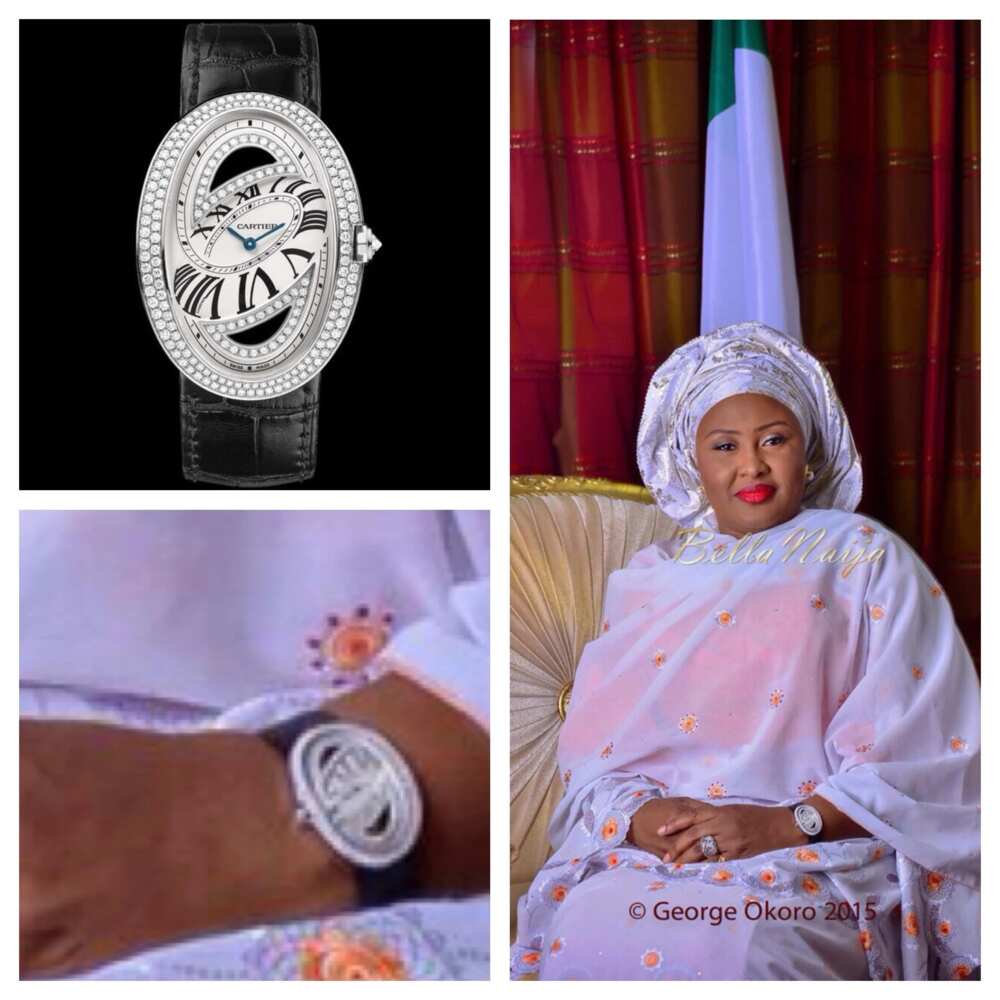 There were speculations that the President Buhari has broken one of his electoral promises as the official portrait for the First Lady has been released hours after his inauguration.
The president recently said that there was no official role for presidents' wives described in the constitution of the country.
Again, Buhari's nomination on May 31, Sunday of two Spokesmen has drawn criticisms from some Nigerians who say one spokesperson is enough for a Government that is seeking change and a radical departure from the supposed wastage of past governments.
Source: Legit.ng