Photos: Ambode Sworn In As Governor Of Lagos State
A new administration has been sworn in Lagos state as Akinwunmi Ambode has emerged  as the governor of the state.
He was inaugurated at exactly 11;32 am today, taking the oath of office.
READ ALSO: PHOTOS: Ambode Receives Hand-Over Notes From Fashola
See pictures from the event;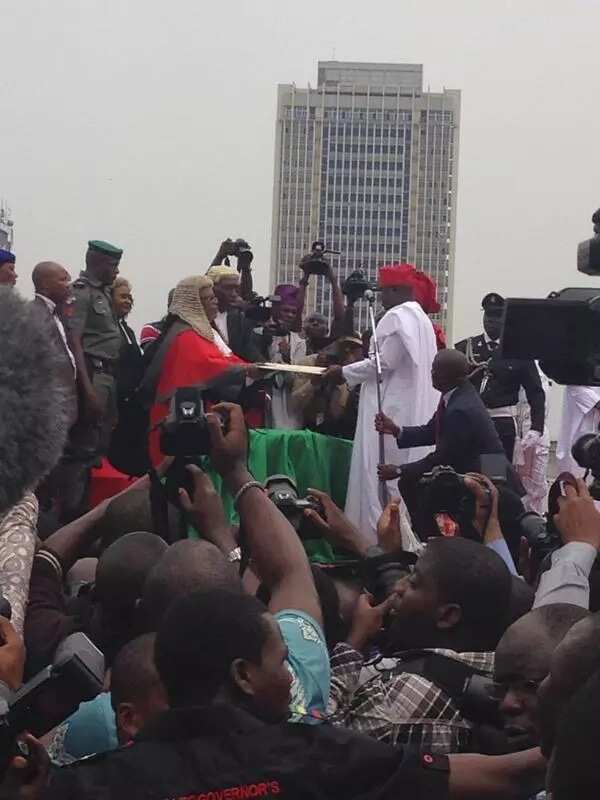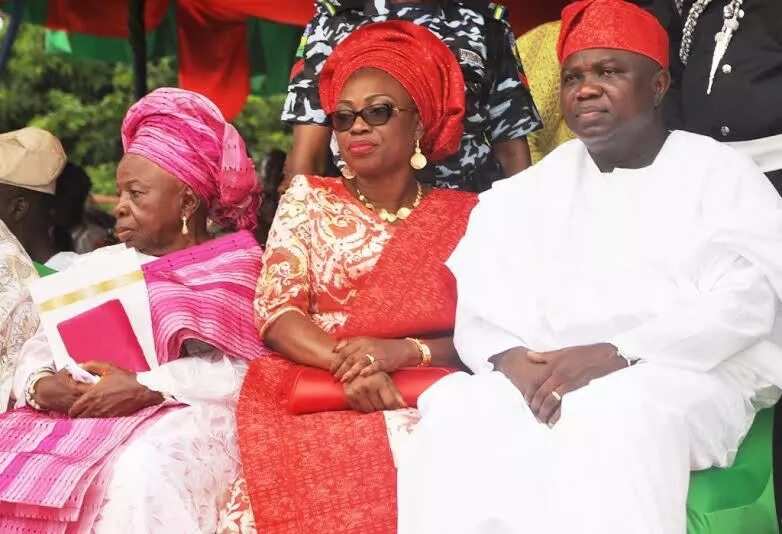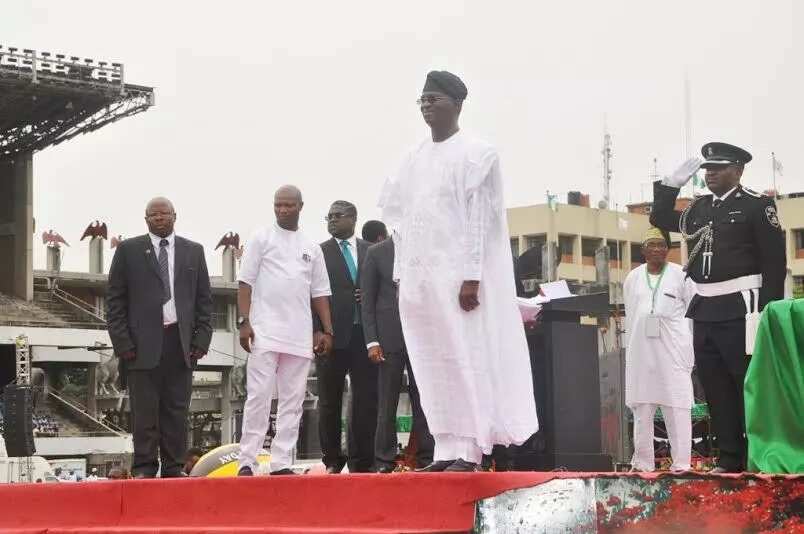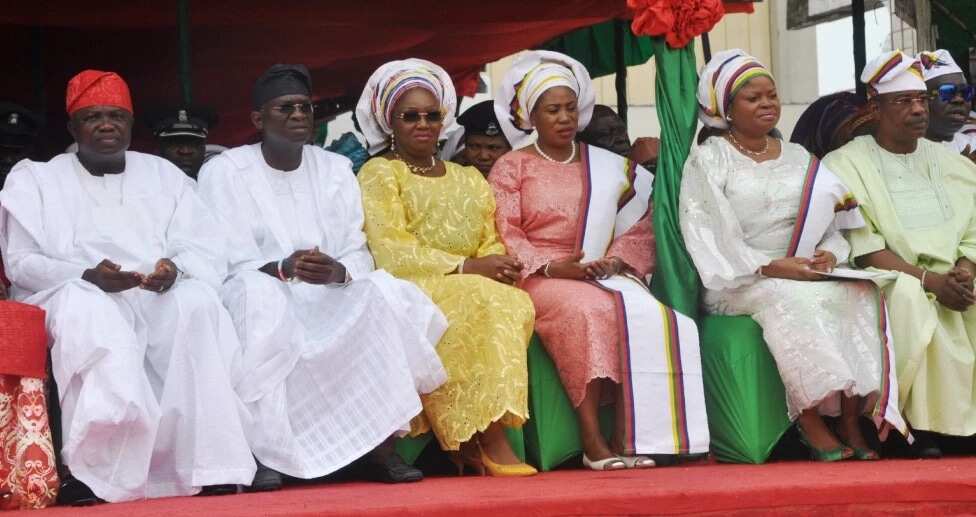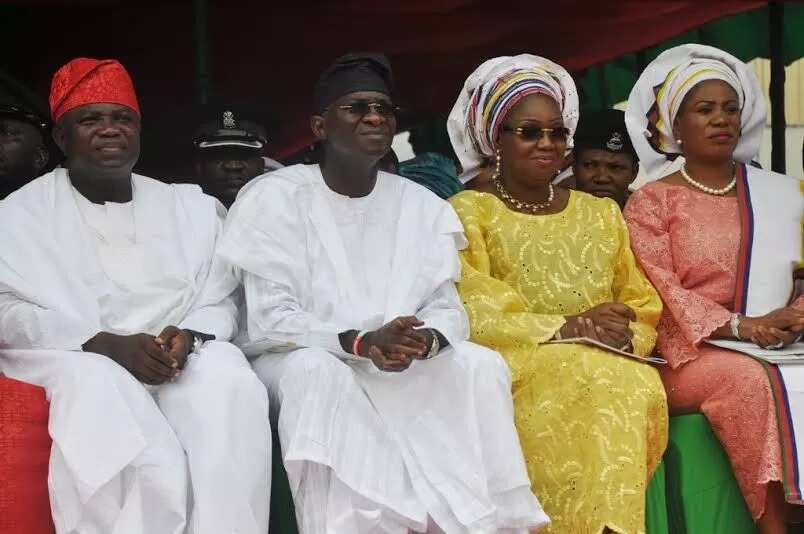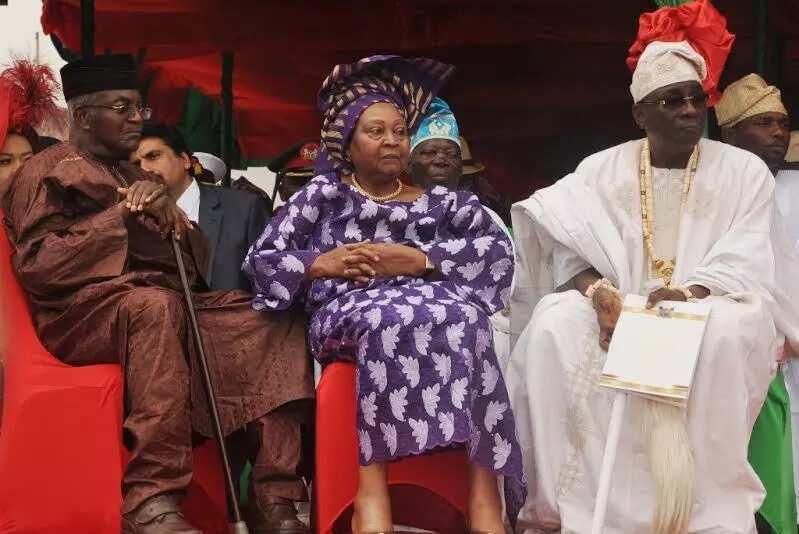 The inauguration ceremony of Mr. Akinwunmi Ambode as Governor of Lagos State and Dr. (Mrs) Idiat Oluranti Adebule as Deputy Governor took place at the Tafawa Balewa Square, Onikan.
READ ALSO: The 6 Female Senators In 8th National Assembly (PHOTOS)
Some dignitaries present at the event include; Oba of Lagos, Oba Rilwan Akiolu 1, Senator Oluremi Tinubu, the Chief Judge of State, Justice Oluwafunmilayo Atilade, Chief Imam of Lagos, Alhaji Garba Akinola, former deputy governors Mrs. Serah Adebisi Sosan and Mr. Femi Pedro, Commissioner of Police, Mr. Kayode Aderanti among others.
Ambode in his inaugural speech, praised the duo of Asiwaju Bola Ahmed Tinubu and Babatunde Fashola, both former governors of Lagos for laying the foundation for him to excel as the number citizen of the state.
He said, "The state is blessed that the foundation of its financial autonomy was designed and implemented by that visioner and our leader, Asiwaju Bola Ahmed Tinubu. Thus, the state has been partially shielded from the negative trend flowing from the federal level.
 "For us to sustain the progressive and radical transformation on-going in the state, we have to redouble our efforts on all fronts for our commitment to excellence. While we must be creative and innovative; we are not citizens until we become responsible tax payers. I want to assure all of us that I will make your taxes work for you. You will surely get a transparent and incorruptible government that will give you good value for your taxes paid.
"Creativity is the most valuable asset in any public institution.  Progressive governments must reward contributors of good ideas.  Therefore, wherever practicable, we shall practise government by incentives and not government by enforcement.  We shall implement creative ideas and concepts that reduce the cost of running government; ideas that make life simpler and happier for our people.
 "I, therefore, invite you all, to join hands with me, to offer new ideas that will pull more resources to cater for the poor and needy amongst us.  This will be a compassionate government".
Ambode also said in the spirit of continuity, he will continue the Lagos State Development Plan (2012 – 2025)  started by the Fashola's administration.
The plan is structured under four pillars and they are:
(1) Social Development and Security
(2) Infrastructural Development
(3) Economic Development
(4) Sustainable Environment.
Meanwhile, Nigerians yesterday showed their gratitude to the former governor of the state, Babatunde Fashola, for his contribution to the betterment of Lagos State.
Source: Legit.ng