Why Nigeria may never progress, former governor Lamido gives reasons
The two main political parties in Nigeria, the Peoples Democratic Party (PDP) and the ruling All Progressives' Congress (APC) have been blamed for the situation of Nigeria
According to Sule Lamido, a former governor of Jigawa state, Nigeria is in this situation because of the political lust of the parties
Lamido who is also a chieftain of the PDP, urged THE opposition party to do better than the ruling APC
A strong message has been sent to Nigerians. The message was sent by a former governor of Jigawa state, Sule Lamido.
The message is simple - Until politicians learn not to be selfish, that is when the country can move forward.
Specifically, blamed the ruling All Progressives Congress (APC) and the main opposition Peoples Democratic Party (PDP) for the problems bedeveling the country.
He made this known in an interview with Channels Television on Sunday, September 26.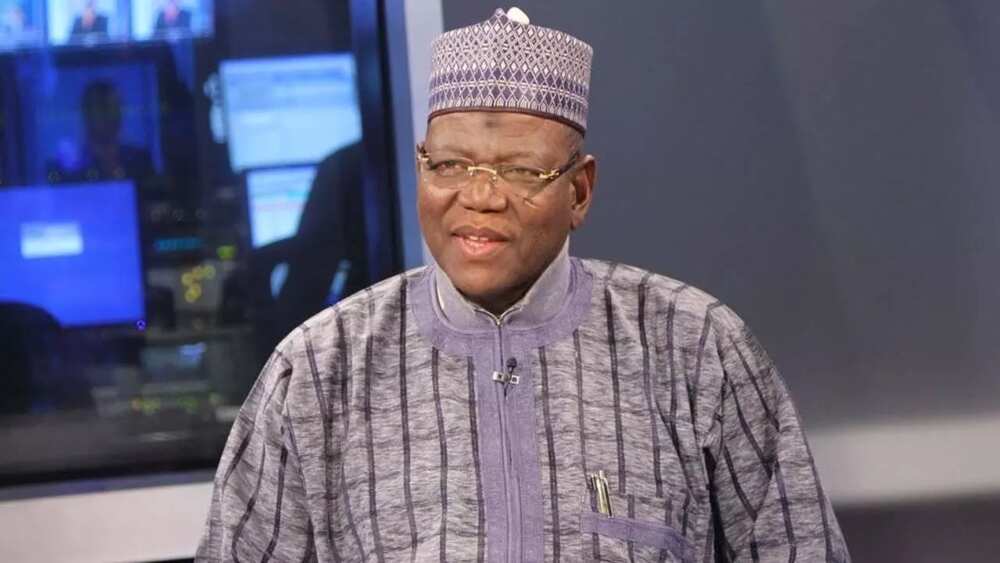 Lamido claimed that the country's growing problems are borne out of the lust for political and sectional gains rather than national interests as exhibited by leaders of the two dominant parties.
He said:
"Governors of parties, governors from the South coming together saying they want progress. If you look at Nigeria from their point of view, they seek their own interests, your own people, your own people, conversely other people have their interests. Political parties should not discriminate, it should be for all Nigerians not their personal interests."
"We focus too much on political power, we put too much influence on political power and in so doing abandon the real problems facing Nigeria. That is what APC did in 2014. They said so many things about Nigeria, they have gotten there now, where are we? We are worse off.
"If PDP is not very careful, if we begin to explore all these divisions in terms of my own time, my own region and so on, by the time we get there, if we don't get the process right through a very credible, open, inclusive, vibrant, we will be worse than APC."
Governor Fayemi speaks on intention for 2023 presidency, names who will decide his fate
In another report, Governor Kayode Fayemi of Ekiti has disclosed that only God can decide his political future with special regard to the 2023 presidency
The governor said this on Sunday, September 27, during an interview where he responded to questions on joining the presidential race.
He explained that at the moment his focus is on ending well as a governor by working hard to deliver the benefits of democracy to the people
Source: Legit.ng