Police Might Start Checking Our Phones For the App: Nigerians React as FG Ban Twitter in Nigeria
Lagos, Nigeria - Following the ban on Twitter by the President Muhammadu Buhari-led administration, Nigerians on social media have reacted to the FG's action with many lambasting the government for making such decision and others praising it.
PAY ATTENTION: Join Legit.ng Telegram channel! Never miss important updates!
Recall that the minister of information and culture, Alhaji Lai Mohammed, announced the indefinite suspension of the operations of the microblogging and social networking service in Nigeria.
Reactions from Nigerians
@Sensei_Esq wrote:
"I doubt it is going to be about just changing VPN ooo, what if the police starts stopping us to check our phones for the twitter app, the ban on Twitter in Nigeria should be addressed asap, sars is coming back for our phones in sheeps clothing. #endsars in Nigeria."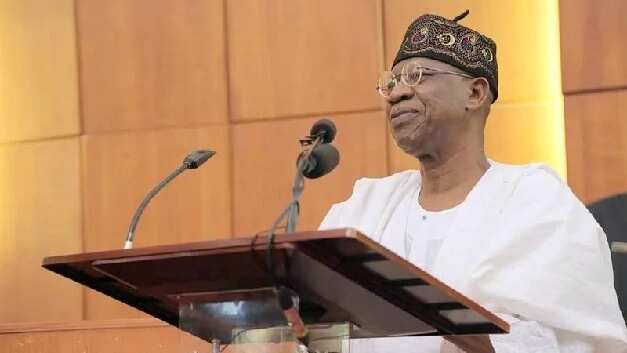 @cephas_ezekiel on his part said:
"One thing people don't know is that the federal government can shut down the whole internet in Nigeria if there's a civil war again. MNK can still be commanding from England for the fools following him."
@Biraphil wrote:
"This is the same Twitter you all cried when they set up their headquarters in Ghana instead of Nigeria. The government would've locked their headquarters up for hate speech by now."
@Omojuwa also wrote:
"If Twitter weren't certain about their choice of Ghana over Nigeria, the latest joke of a Twitter operational ban - see last tweet - is more than enough justification. This is 2021, but you could have sworn we were back in 1998."
@oil_shaeikh added:
"Twitter Ban in Nigeria is a right step in the right direction for our collective peace, stability and peaceful coexistence. The continuous direct meddling in the affairs of Nigeria's sovereignty is unacceptable and should be challenged. So be it."
@ibnamoo said:
"What does this mean exactly? If it's that people in Nigeria wouldn't be able to use Twitter anymore temporarily, that failed already as this tweet was posted on Twitter after the purported ban."
@belle_aame noted:
"It's like some of you think Nigeria is the first country to ban Twitter, supposing it's not an "audio ban" like most things in this country, they can and will ban it and nothing will happen."
@mrfestusogun insisted that:
"Ban on Twitter violates S. 22 & 39 of the 1999 Constitution. Twitter seems to be the only medium through which we hold the reckless regime of Buhari responsible. We will resist the attempts to ban Twitter in Nigeria."
Recall that a former presidential aspirant of the All Progressives Congress (APC), Adamu Garba, asked the Nigerian government to shut down the operations of Twitter in Nigeria.
Garba in a tweet on Thursday, June 3, said Twitter should be shut down for deleting President Muhammadu Buhari's tweet.
He argued that it was wrong for the social media company to remove Buhari's tweet which contained messages meant for Nigerian people.
Source: Legit.ng